Best Christmas Markets UK 2022
At Christmas, markets in the UK appeal to all senses of visitors due to their glamorous features. The atmosphere of city markets has a charismatic scene, in addition, a huge crowd of people makes the days more unique.
It is necessary to decide where to visit the first market for the sake of enjoying delicious foods, friends and family gatherings, shopping for handmade products, listening to carol songs, visuals of glittering light, and tasting mulled wine, and ice rinks.
In this article, I have recommended some of the most favourable best Christmas markets the UK that you will love to visit.
1- Bath Christmas Market
This is the most venerated and gorgeous Christmas market where you will find the actual spirit of Christmas in the company of people, songs, community choirs, natural beauty, and music.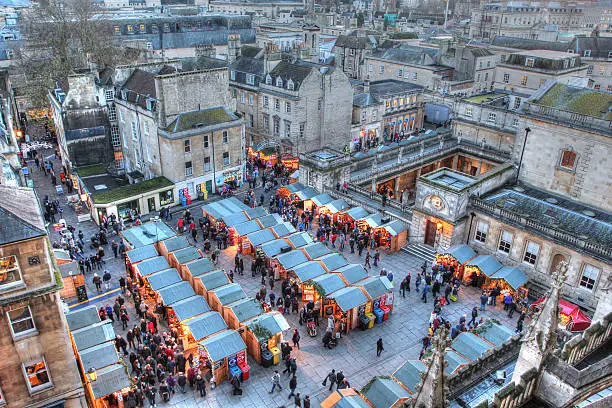 Many things are available there such as delicious meals including cheese and gingerbread, handmade clothes, and other products prepared by locals of the country.
2- York Christmas Market
The most lovely place is quite soothing if you are stressed due to being overworked and need rest and fun as well. Don't wait to plan York Christmas Market if you wanna enjoy Christmas as well as console yourself in Thor's Tipi.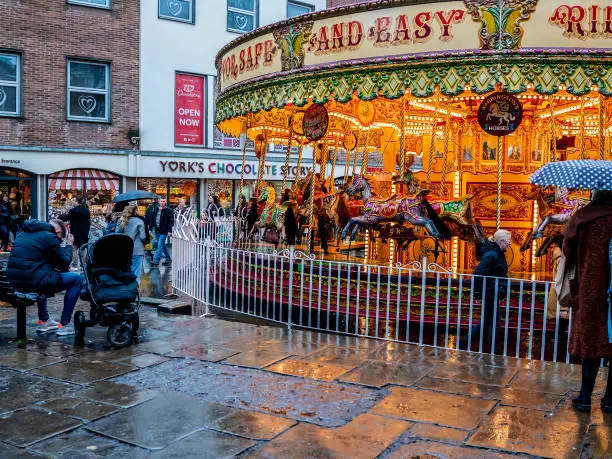 You can also enjoy delicious street foods of different varieties such as Scandinavian sausages, chutney, fries, chilli jam, cheese, hot chocolate, and many others. This year, the market will open from the 17th of November till the 23rd of December.
3- Edinburgh Christmas Market
This market exists in the Scottish capital where entry for the whole family is completely free. You can visit any time between the 17th of November to early January.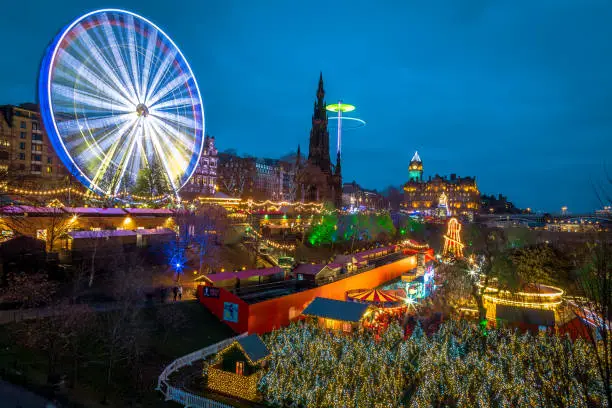 Being in the centre of the city gives a tremendous atmosphere for enjoying Christmas shopping. It is a magical market especially if you want to enjoy tasteful drinks, yummy food, Santa Land, majestic concerts, street performances, and much more.
4- Chester Christmas Market
Another enjoyable Christmas market is Chester located in front of the Victorian Gothic Town Hall. In this market, the glowing Christmas trees will have been covered with conventional wooden chalets.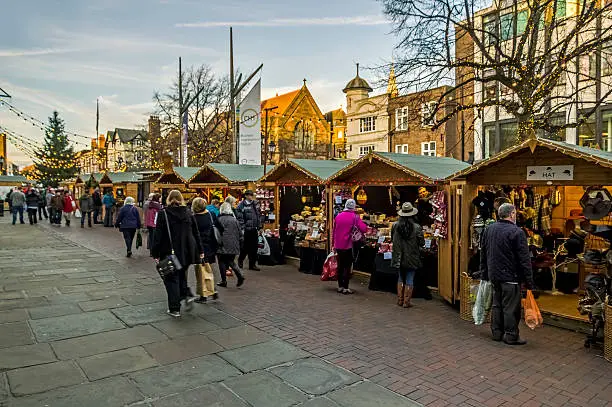 You will find tasty mulled wine and locally made treats. Moreover, you will be able to purchase handmade appliances, clothing, crafts, and indigenous food such as roast baps. This year, the market will remain between November to 18 December.
5- Birmingham Christmas Market
If you are interested in German kind markets in the UK, then the best choice is Birmingham Christmas Market which is the largest German market in the entire UK.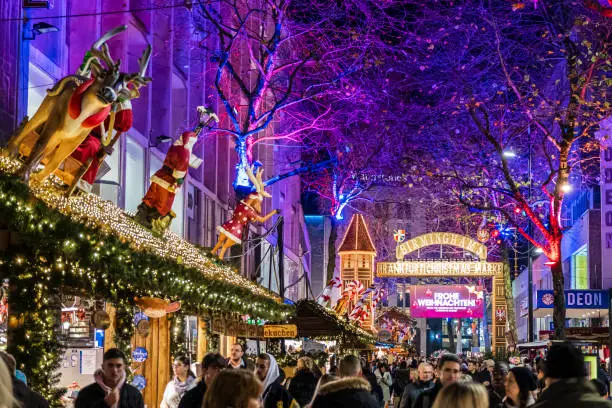 Carol singers live bands, and German beer is ready to enchant you with the spirit of Christmas. You can purchase handmade products and through skating, you will be delighted with the panorama of Birmingham.6-
6- Manchester Christmas Market
This is another growing German market in the United Kingdom with an annual 5.5 Million visitors and emerging stalls where you can enjoy Christmas by purchasing a lot of items such as beer, food, decorative products, wooden toys, crafts, and a lot of onliest imported products.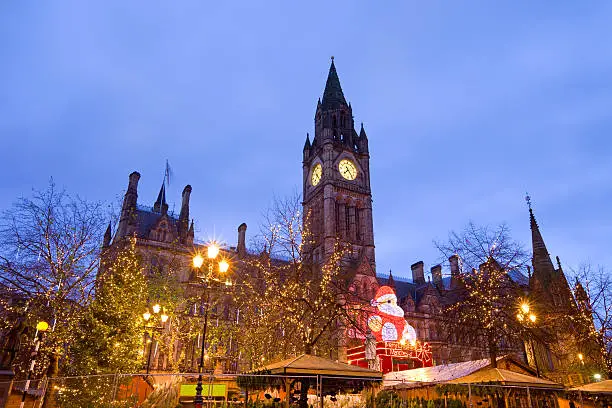 Entry to this market is free and you can visit between 10 AM to 9 PM. The date for this year hasn't been announced yet.
7- Winchester Cathedral Christmas Market
It is dramatically large, buzzing, and one of the best Christmas markets in the UK. The main reasons for not missing this market include the remarkable exhibitors, beautiful location, and charming atmosphere.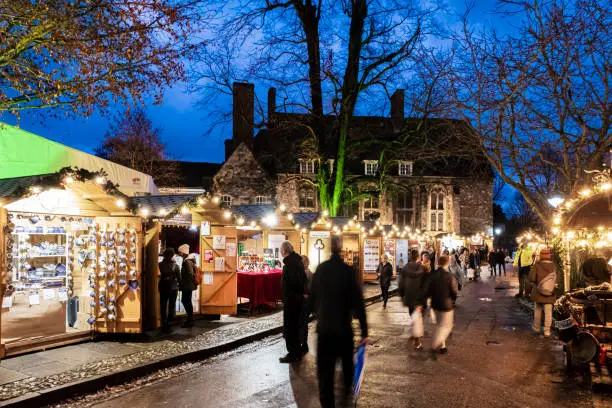 Many other features make it unforgettable, such as mulled wine, a gigantic Christmas tree, and extraordinary hand-crafted glass and textile products.
8- Lincoln
It is the best market to visit in the Christmas festive period. It also has a historical and cultural significance that dates back to the Eleventh century. Surprisingly, it started with just eleven stalls and grew into a great Christmas market.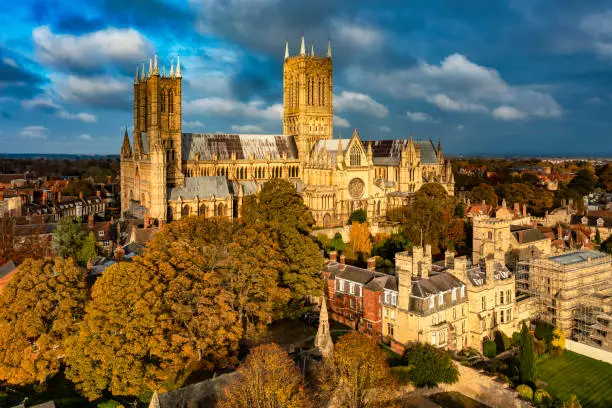 It consists of around 280 stalls containing a diverse range of food. Moreover, the Norman battlement lights increase the aesthetic scene of this place. The event will take place from 1-4 December 2022.
Conclusion:
To conclude, It can be said that the list of Christmas markets in the UK cannot be completed because there are a lot of astonishing markets in this region.
In this article, I tried to give some recommendations based on the location, services, aesthetic aspects, and other features. You can select any of the places according to your aptitudes in light of the given information.
Moreover, we are pleased to produce a diverse range of content, especially about Christmas. In this way, you can also visit our store to see the E-products.