The 20 Best Hallmark Movies of All Time
The 20 best hallmark movies of all time
Hallmark movies never fail to captivate us with their feel-good romances, quaint locations in tiny towns, and positive messages about the importance of family and wellbeing. We have a weakness for the Hallmark presentation, which is completed with a bow on top every time.
It simply never fails. Throughout the years, there have been a handful of excellent Hallmark movies that have distinguished themselves from the other films in the franchise and established themselves as the best of the best.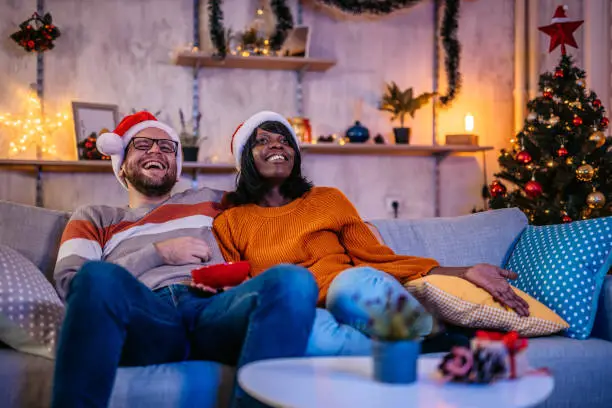 This is quite an accomplishment, if we may say so ourselves, and it does not matter whether the film was part of a limited-time Countdown to Christmas release or everyday (or any day) romantic drama. These are the films that manage to get the formula just right.
We've compiled a list of the very finest Hallmark movies of all time, including ones that have nothing to do with the holiday season. Get ready for some ideas that can be trusted and are perfect for binge-watching.
List of 20 Best Hallmark movies
1) Christmas Under Wraps
A physician travels to an isolated town in Alaska for what she believes would be a short position as a local doctor. Upon arrival, she is captivated by a gorgeous local who quickly starts to teach her the significance of present life and to have fun in life.
She is a young woman whose life has taken a turn for the unexpected and whose father's Christmas delivery warehouse may be harboring a significant mystery.
2) The lost valentine
This is a story of love lost and found that spans decades. It follows a journalist as she sets out to find out what happened to the long-lost love of an elderly widow who travels to Union Station every year to pay her condolences to her husband, who was killed in the war.
The plot follows a journalist as she sets out to find out what happened to an elderly woman's long-lost love. WWII (World War II) The journalist receives support along the way and falls in love with the woman's grandchild.
3) A Royal Christmas
A young lady who works hard as a seamstress in the tailoring company that her father owns is shocked when she learns that the guy she has been seeing in Europe is really royal.
She goes back to her home for Christmas only to discover a mother, Queen Isadora, who raved about the holiday and who treats her daughter as if she belongs more with the housekeepers than with the royal lineage.
4) A country wedding
A renowned country musician travels back to his town in preparation for his upcoming wedding to an actress from Hollywood. However, the singer is forced to reconsider his sentiments when he runs into his high school love, who motivates him to start writing songs again.
5) A When Calls the Heart Christmas
A young educator who lives in a coal-mining town at the turn of the twentieth century begins to get into the holiday spirit as she takes charge of the Christmas committee, assists in preparing her students for the Christmas play, and searches for the ideal Christmas tree alongside an endearing soldier.
The village, however, is beset by a number of issues that put an end to any hope of having a picture-perfect Christmas, forcing the locals to pull closer together.
6) Autumn dreams
Two young lovers decide to run away together to eventually relocate to a major metropolis. However, they are left feeling disappointed when her parents decide to call off the wedding, and the young woman remains in Iowa with her family while the young guy relocates to the big metropolis.
They were both living in separate places and engaged with different individuals when they discovered that the annulment never really took place. This has taken place fifteen years after the fact.
They are required to have one more meeting in order to complete their divorce, but when they do, long-buried emotions emerge, prompting them to reconsider their decisions.
7) The Christmas ornament
A lady who has just lost her spouse dislikes the holiday of Christmas because it causes her to think about her late husband. But when she has a chance encounter with the proprietor of a Christmas tree store, who bestows upon her an ornament with the inscription "hope,"
she finds that she can finally start to enjoy the holiday season and love once again…
Christmas Fact:

Did You Know?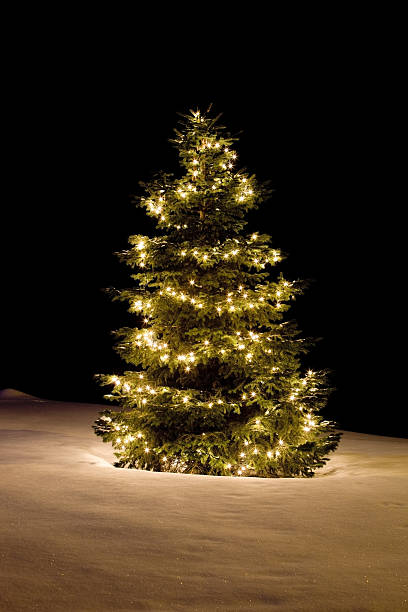 Oregon, North Carolina, Pennsylvania, Michigan, Washington, and Wisconsin are the top six Christmas tree production states.
8) All of my heart

A young caterer receives a rural property as an inheritance and has plans to repair it. However, the young caterer must coordinate the restoration efforts with a Wall Street trader who is preoccupied with his profession.
The pair had a rocky start to their relationship, but as they work together to settle into their new house, emotions begin to emerge between them.
9) The Christmas card
A soldier finds himself falling in love with a lady who wrote him a Christmas letter while he was stationed in Afghanistan, but it is difficult for him to win her heart since she is still seeing her boyfriend at the time.
10) My Christmas love

A hopeless romantic who isn't so fortunate in love starts anonymously receiving '12 Days of Christmas' presents on her doorstep, sending her on the search to uncover who the mystery suitor is and whether or not she ultimately finds love where she least expects it to be found.
11) Northpole: Open for Christmas

At Christmastime, a driven entrepreneur who has lost her appreciation for the festive season inherits the treasured old inn that belonged to her aunt.
When she makes the decision to sell the inn, a gorgeous local handyman and an upbeat young elf step in to help her rediscover the joy and wonder of the holiday season.
12) Unleashing Mr. Darcy

A young lady is given a chance to professionally display her dog in a prestigious New York dog show in this updated version of the classic novel "Pride and Prejudice."
While there, she meets a gorgeous judge who gives off the impression of being arrogant and aristocratic.As a result of a number of misunderstandings, the couple finds themselves in conflict with the emotions of attraction that they are developing for one another.
13) Crown for Christmas

After being let go from her job as a maid at a posh hotel in New York City, a young lady decides to apply for the role of a governess in the household of a princess living in Europe.
He and the troubled daughter first cross paths by accident, but he goes on to become a positive influence and friend to her while also falling in love with her father, King Maximillian, who is just widowed.
However, a crafty countess has her sights set on the king's affections as well as his hand in marriage, and she is determined to make the governess's life miserable.
14) Harvest moon

An affluent young lady from the city must assist her family, who are having difficulty making ends meet, and then journey to the countryside to assist in the saving of a pumpkin farm.
At first, the attractive farm manager isn't happy with her makeover, but as time goes on and they work together to turn back the farm, the two of them finally get closer.
15) Let it, Snow
A resort business purchases a small family-owned snow lodge from its retired owners, and a determined executive has to spend time at the inn before Christmas in order to impress both his father and his employer with a suggested rehabilitation plan for the inn.
While she is there, she first comes into conflict with the son of the owners, who shares her dislike for the winter holiday season. Over time, however, she begins to develop love emotions for him.
16) Love on the sidelines

An ambitious fashion designer gets a position as a personal assistant for a renowned quarterback who is nursing an injury and dealing with the anxiety that comes along with not knowing what the future holds for him.
The new assistant coach is at a disadvantage since he is not knowledgeable about football; yet, once the two have worked through their challenges together, they begin to see that love emotions are building between them.
17) A Very Merry Mix-Up

A young business owner must accompany her future brother-in-law to her future in-laws' home for the first time without her fiance in order to see them for the first time after she misplaced her suitcase and breaks her phone.
She rapidly develops an affection for the reassuring customs of her family, and she also experiences unexpected romantic sentiments, both of which cause her to ponder the course of her life.
18) Love, Again
A couple that is on the verge of splitting up makes the decision to keep their marital issues a secret while they are assisting their daughter in the planning of her wedding.
As the two celebrate the joyous event together, they quickly come to the realization that their own marriage is one that should be preserved.
19) Friend Request
After seeing one of the attractive photographer's exhibits, a hopeless romantic starts conversing online with him and eventually receives a plane ticket for a romantic weekend trip to meet him.
But when she gets there, she discovers that her son and her maid have been lying to her about their connection and that her husband is completely unaware that she is coming.
She is having a great time on their romantic trip together, but she can't help but think about the actual guy who is hiding behind their sham relationship.
20) Love Blossoms
On Valentine's Day, a young lady who has just begun a career as a perfumer is desperate to finish her late father's signature fragrance.
In order to do so, she decides to employ a novice botanist who has a natural ability to recognize scents. Her work dynamic swiftly shifted into a loved one, which complicated her urgent assignment.
Conclusion:
Love, real happiness, overcoming challenges, and compassion are all themes in Hallmark movies. With its uplifting romances, lovely small-town settings, and feel-good thoughts about family and tradition,
Hallmark movies never fail to pull us in. We're suckers for the complete Hallmark package, which is usually neatly packaged with a bow. It never fails to amaze us.