The 15 Best Kids Christmas Movies the Whole Family Will Love
The 15 Best Kids Christmas Movies the Whole Family Will Love
Funny, crazy, with a message, including characters that aren't real, and containing characters who have stood the test of time like Santa Claus. We like every single one of the many different perspectives and ideas that are presented in different Christmas films; the list is almost endless.
We have selected 15 classic Kids Christmas Movies that are perfect for families to watch together in the convenience of their home theatres, and we have made our selections below.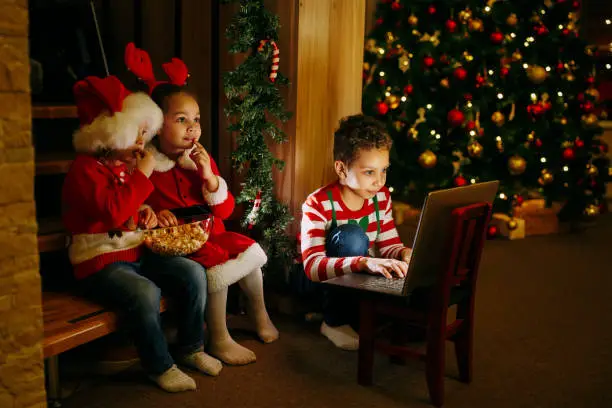 With the help of a comfy couch, a blanket, a bowl of popcorn, and the company of your parents, it is possible to avoid the traditional Christmas gatherings and crowds, take a break at parties, and enjoy a calmer time without giving up the joyous mood that surrounds everything during this time of year.
The 15 Kids Christmas Movies that will be included in this year's holiday watching program were selected because they are either time-honored Christmas classics or holiday-themed movies that have withstood the test of cinematic history. We are well conscious that there is yet a great deal more to come!
We were wondering if you could tell us the name of that one Kids Christmas Movie that you could watch over and over again without growing tired of it.
Best Kids Christmas Movies
1) The Muppets in Christmas Carol

Several adaptations of the Charles Dickens classic "A Christmas Carol" have been made for the big screen.
The story centers on a miserly man named Mr. Scrooge, who, during the course of one night, is confronted by the ghosts of Christmases past, present, and future in an effort to get him to reconsider his way of life.
Since 1992, this one from The Muppets has been successful in winning us over.
2) Arthur Christmas

Santa Claus thinks that it is now time for him to retire, and he has full faith that his son Steven, who is very productive and responsible, will be able to take over after him.
Because of a mistake, a little girl is on the verge of running out of presents, which throws a wrench into his preparations. Will Arthur be able to find a solution to this problem?
3) The Santa Clause

Charlie, whose mother and his new stepfather have discouraged him from believing in Santa Claus, is the son of Tim Allen, who plays the role of the boy's father. Charlie spends Christmas resentful of his parents.
The time he spends at his father's home is made more difficult when Santa Claus is injured after colliding with the roof, and Allen is responsible for delivering the presents.
4) A father in trouble

When a haggard salesman becomes a parent and realizes that the trendy toy his kid has requested as a Christmas present is sold out everywhere, he thinks of them and wishes them well.
He finds himself in this situation on the night before Christmas. There will be no superpowers available to him in his efforts to accomplish this goal.
Christmas Fact:

Did You Know?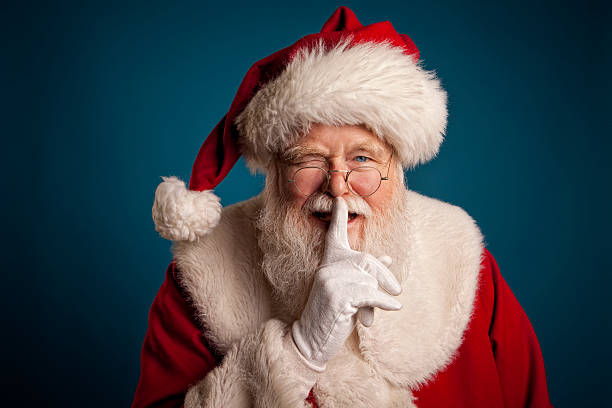 Santa didn't always dress in red!
We all know how much Santa likes the color red. His hat, his trousers… everything is red! But years ago, he originally used to wear green?
5) Rise of the Guardians
The Guardians are a band of superheroes that have been around forever and possess incredible abilities. When an evil spirit known as Sombra makes it his mission to instill terror into the hearts of children all around the globe, the Guardians band together for the first time to oppose him and safeguard the planet from his most dreaded foe.
6) The Polar Express
A little child begins a fantastic voyage to the North Pole by train on the night of Christmas while it is snowing outside. This journey will assist him in understanding himself better and will demonstrate to him that the holiday season is filled with magic, regardless of whether or not one believes in such things.
7) The Nightmare Before Christmas
When two of the biggest names in animation got together in 1993, the result was one of the very greatest animated movies ever made. Jack Skellington, the Lord of Halloween, is fascinated when he discovers Christmas and decides to improve it after seeing it for the first time. This classic was created by Disney and Tim Burton and starred Jack Skellington. If the image of these special days does not mesh very well with what we appreciate about Christmas, and if Sally, his lover, is the only one who can escape it, then the vision is flawed.
8) Mr. Magorium's Wonder Emporium
Molly, who is timid and self-conscious, is the manager of Mr. Magorium's Wonder Emporium, which is the world's strangest, most imaginative, and most lovely toy shop. The shop goes through a dreary and eerie transformation as Mr. Magorium, 243 years old, decides to retire.
9) A Christmas Carol
Disney
approved this rendition of "A Christmas Carol" in 2009, and it stars Jim Carrey as Ebenezer Scrooge. In addition to Jim Carrey, we witness other excellent performers in the film, such as Gary Oldman as Bos Cratchit and Colin Firth as his nephew. The movie employs the same kind of animation as was used in Polar Express.
10) Home Alone
It is hard to believe that so much time has gone since the show's debut in 1990, yet Kevin's antics still manage to make us chuckle every single year. Macaulay Culkin portrays Kevin McAllister, an eight-year-old child who, when his family takes a trip to France for their annual holiday, the youngster inadvertently stays behind at his home. Kevin's name is Macaulay Culkin. Kevin will stop at nothing in his determination to protect his home from the two burglars who are breaking into his property.
11) Elf
On the evening of
Christmas Eve
, a child being cared for at an orphanage climbs into Santa's bag of gifts and finds himself in the workshop at the North Pole. He is taken in by an elf family and brought up as one, but as he matures, he balloons to a size that is three times that of the other elves. He learns that many of the adults in his adopted family do not believe in Santa Claus or Christmas as he attempts to integrate himself into regular life with his new family, and he decides to work to change this.
12) The Flight Before Christmas
Little Nico is the offspring of one of Santa's reindeer, and his father's job is to draw the sleigh. He strives with every fiber of his being to fly, but he is unable to master the skill in time to do so. During his journey to locate his father, he will have encounters with a wide variety of creatures, and he will also learn that Santa Claus's life is in jeopardy.
13) The gremlins
Rand delivers one of the peculiar but lovable mogwais to his son Billy as a gift. On the other hand, the seemingly harmless present will serve as the catalyst for a range of practical pranks and naughty activities to be committed in a small American community. Everything begins when, one after another, the three basic rules that must be followed to care for a mogwai properly are broken: do not feed it after midnight, do not wet it, and keep it out of direct sunlight. These are the guidelines that need to be followed while taking care of a mogwai.
14) The Grinch
The Grinch is a type of green monster that lives alone on the outskirts of Who's Village and despises Christmas songs, lights, and anything else that smells of Christmas. Once again, Jim Carrey manages to sneak his way into this collection of flicks by slipping into the skin of The Grinch. This year, he is hatching a dastardly plot, and it involves robbing Santa Claus of all of his gifts.
15) The Nutcracker and the Four Realms
This updated version of
Disney's
classic was released in cinemas for the first time in November of 2018. The little girl named Clara has set herself the ambitious goal of locating the key that would unlock a box left to her by her mother after she passed away. The package contains a present with an immeasurable amount of worth. She follows a golden thread that leads her to a parallel realm that is exceptional and strange as she searches for the person she is looking for.
Conclusion:
Christmas is a time for joy, a time when even the most hardened cynics among us may warmly recall former Christmases. And there's no better way to get away from the stresses of
everyday
life than by closing the curtains and curling up to watch a movie. This isn't just escaping or keeping the kids occupied while the presents are wrapped. You shouldn't need a reason to get your kids to watch movies, but in the spirit of the season, I've already suggested to you the best 15 above.