Christmas In Munich, Germany
Introduction
The Christmas season is so rich and beloved in Europe that numerous cities have rightfully gained titles of the best Christmas destinations. One of those is magical Munich in Germany. In this blog, we are talking about how to spend Christmas In Munich, Germany.
Munich is the capital city of Bavaria and is famous for having the best Christmas markets and the most delicious local food you can find. Another advantage that pulls visitors here is that the Alps are within easy reach, and it's affordable to visit even if you don't ski.
Without further due, let's explore this charming city and see what you can do to fully emerge into the Christmas spirit.
1.  Marienplatz and Christmas Markets
Let's start the day by carelessly strolling around the town and visiting the central sights, which are worth spending time with.
The first destination is the main square of the city: Marienplatz, effortlessly ornamented with Christmas decorations and little chalets.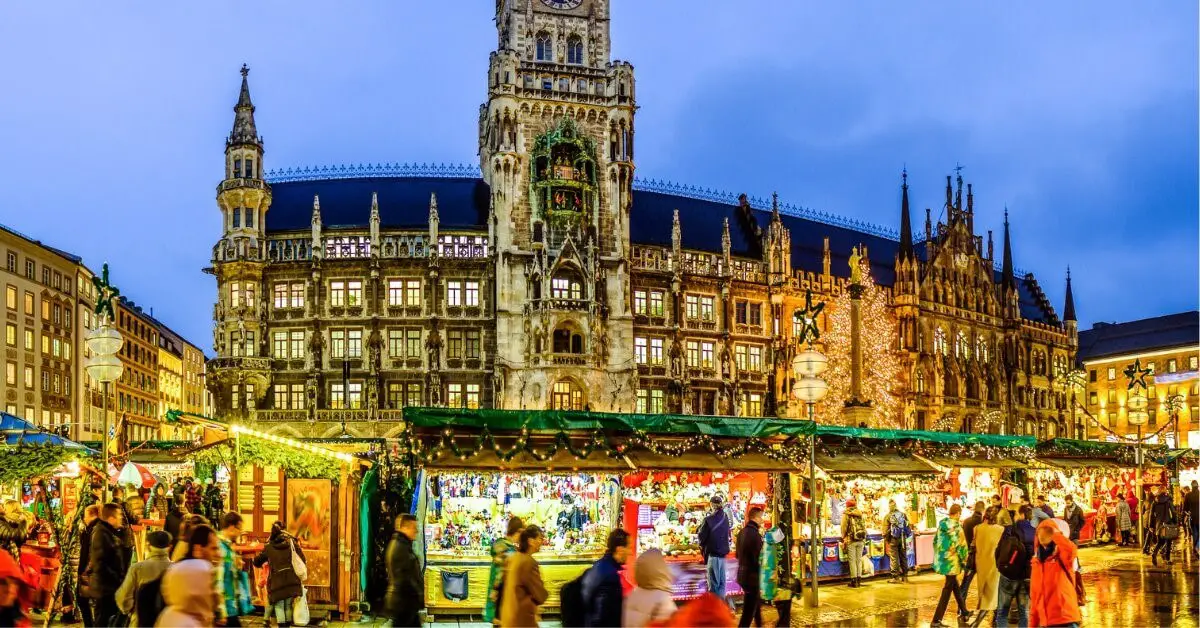 This traditional market dates back to the 14th century, so believe me, you will find myriads of things that will amaze you: from the tastiest local street food to gifts from the Magi.
Don't forget to drink gluhwein: warm wine, to keep you warm on a chilly Christmas day. The market starts on November 21 and stays until December 24, don't miss it. Check here for astonishing photos and videos.
2.  Men Versus Machine
After a nice walk and shopping, you better hurry to someplace amiable for a cup of warm coffee and sweets. While also admiring the city centre and centuries-old architecture, you can walk to the famous coffee shop: Men versus Machine.
This place is the number one choice for true coffee lovers. You can also buy the best coffee beans here. Otherwise, if you search for something more familiar, check Starbucks. It is very close to Marienplatz and offers an enormous variety of drinks.
3.  Ice Skating
Well, there are still many things to do, so let's get going. Now, let's go to the Munich airport not to leave Munich but to ice skating.
From November 16 to December 26, the winter market offers plenty of deliciousness, musical concerts, and a beautiful ice rink decorated with lights and mistletoes.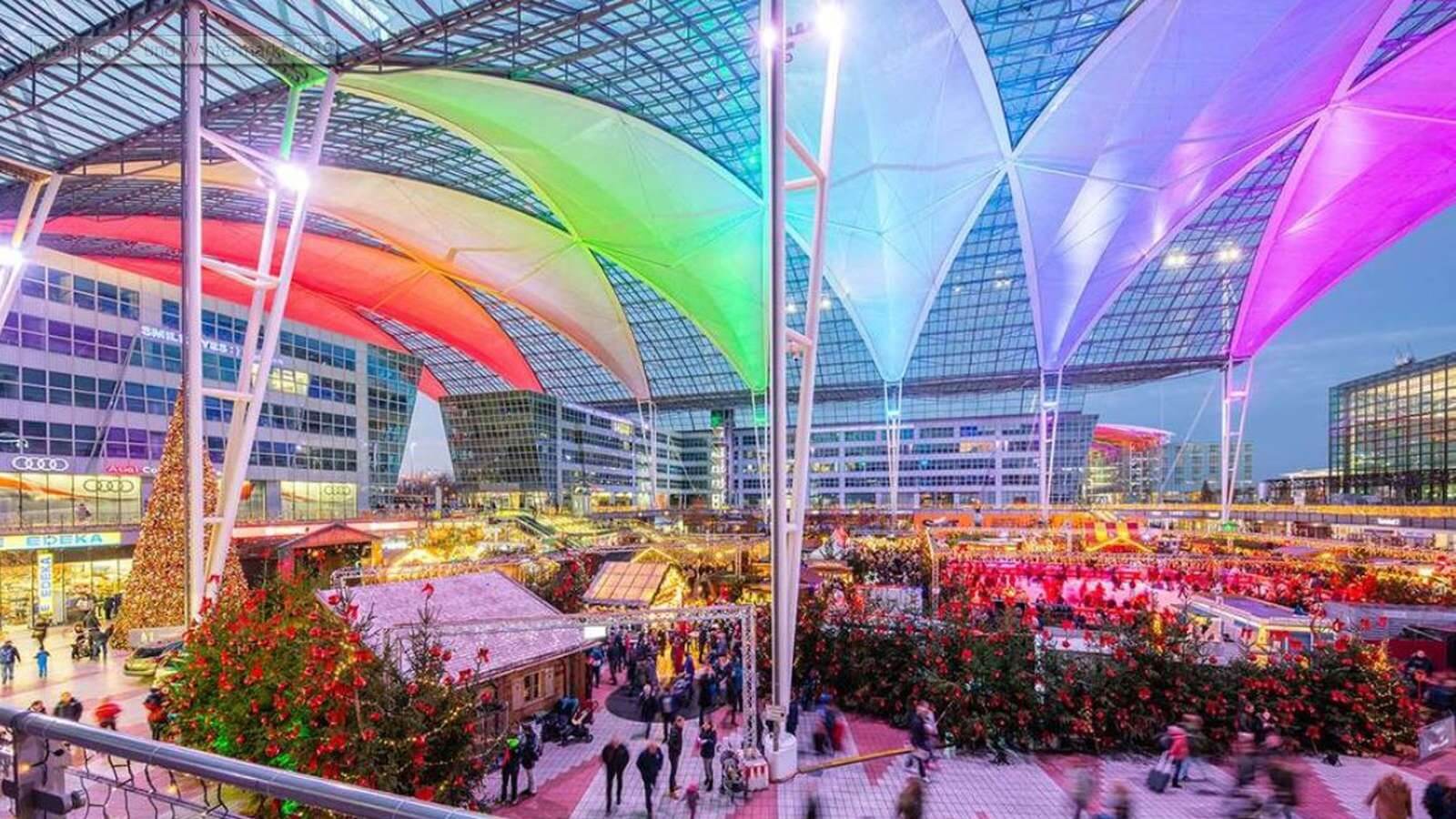 This place will leave you in awe. The market is open every day from 11 AM to 9 PM. Grab a mug of traditional Glühbier to stay warm.
4.  A visit to Hofbräuhaus München
Hofbräuhaus München is the cradle of Bavarian tavern culture. The tavern was built 500 years ago and is one of the must-visit places in all the lists you can ever find.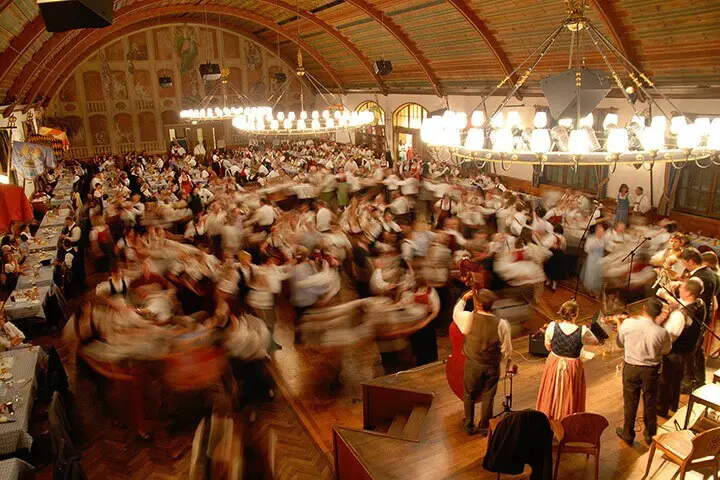 There are hundreds of tables shared among visitors, don't be surprised when a complete stranger comes and sits next to you. Besides the fine beer, you can also order authentic, local dishes.
While you wait for your cup of Weissbier, enjoy genuine traditional live music to fully understand the culture of the Bavarians. In the end, buy a personal beer mug as a souvenir from your memorable trip.
5.  Müller'sches Volksbad
One unforgettable experience for you will be a visit to Müller'sches Volksbad. It is the most antique place you could ever swim or relax in the sauna.

The building was opened in 1901 and was the city's first indoor swimming pool. This is truly an exceptional place to visit. While swimming, you will imagine yourself in an antique opera house which has preserved all the rich ornaments and wall paintings of the past.
6.  Fairytale Bazaar in Olympiapark
Colourful and nostalgic circus tents will recreate the right mood for your evening. The fairytale bazaar in one of the biggest parks in Munich: Olympia park, offers entertaining programs for everyone: kids and the elderly.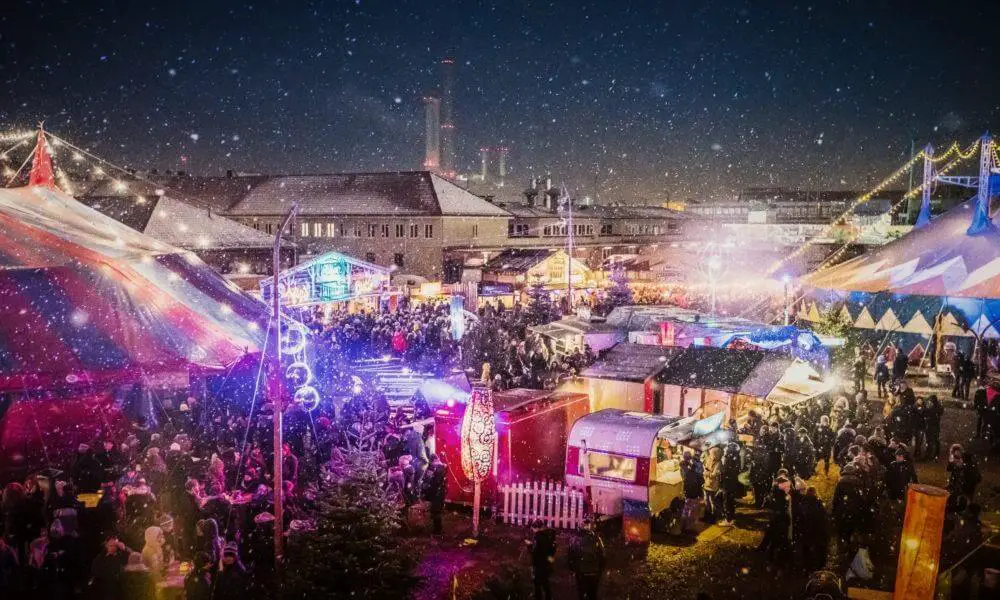 If you visit Munich with your family, this will be a win-win for all. There's art, music, culture, fun, and the ever-lasting Christmas mood. You will be extremely lucky to visit this place when it's snowing.
It will be like actual Disney animated movies. Browse the gallery and the detailed program here
7. Zugspitze and Alps
Did anyone tell you that with your plane ticket to Munich you also got one for the Bavarian Alps? Well, the Alps are very close to Munich.
Imagine passing through snowy white fields, and seeing traditional Bavarian houses while admiring the snow-white mountain scenery from your train window. Take the most stay and travel to the highest peak of Germany: Zugspitze.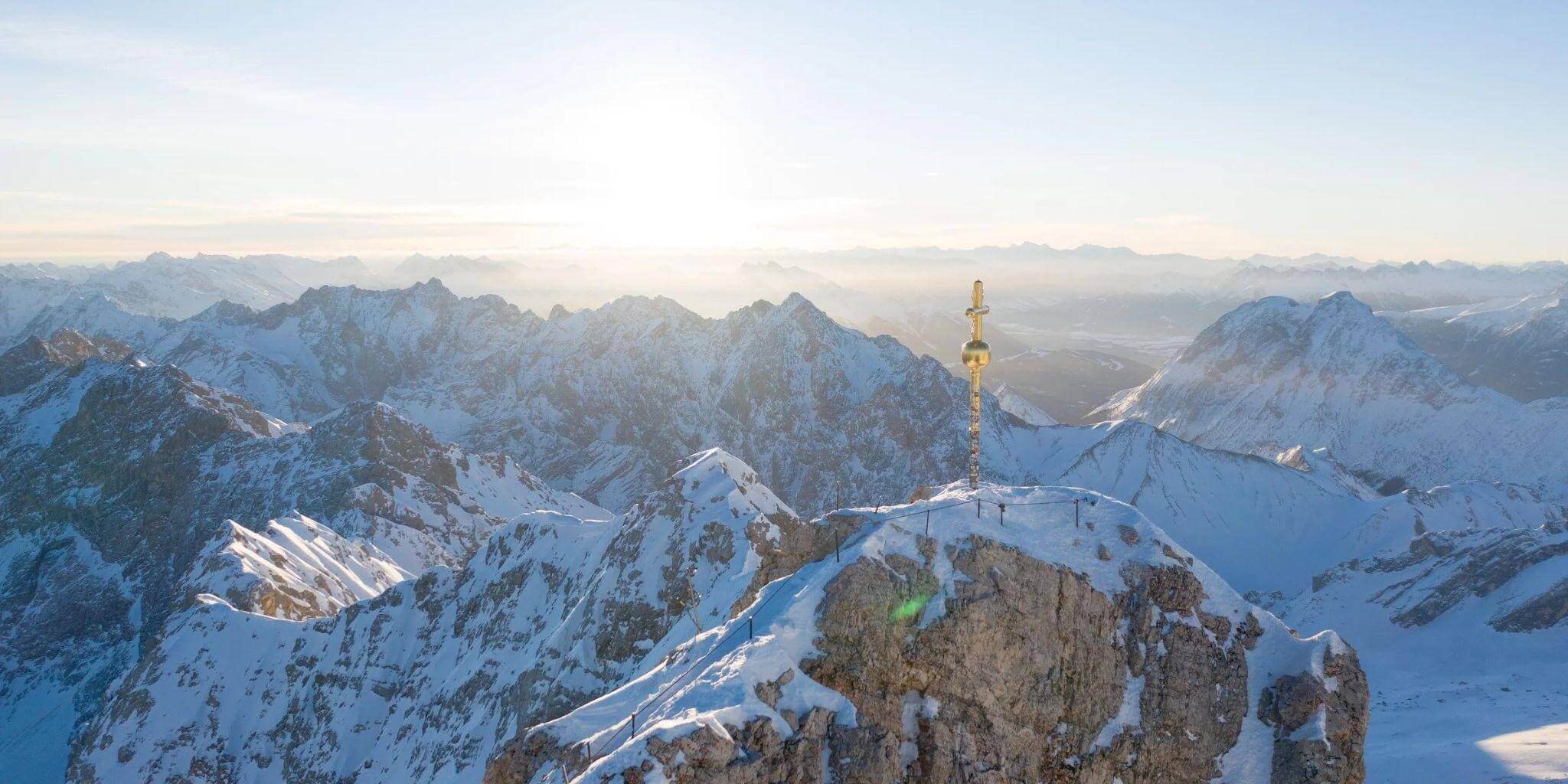 The train will take you to the feet of the mountain across the winter wonderlands, then the cable car will take you to the top, needless to say, everyone will envy your eyes afterwards.
You will admire the idyllic lakes and mountains all around the mountain. Another ten minutes, here you are, at the top of Germany at 2962 m above sea level.
Summary
We do believe that Munich made you fall in love with Christmas even more. This place is a cradle of Christmas magic and an unforgettable experience: from the Christmas market chalets to the scenic Zugspitze, an ice rink, and local beer.