Make Your First Christmas As A Couple An Unforgettable Moment
Make Your First Christmas As A Couple An Unforgettable Moment
Have you recently tied the knot or moved in together with your significant other? A remarkable landmark, the first Christmas spent as a family includes all aspects of the holiday, from the decorations and cuisine to the new and old customs.
However, it is also possible for this time of year to be a very stressful period, particularly if it is your first time planning a Christmas party.
No matter how much money you have, if you really want to make the most of this wonderful opportunity, you should pay attention to the following suggestions so that you can throw the parties you deserve and have as much fun as possible while doing so.
Tips For Spending Christmas As A Couple.
When it comes to spending Christmas as a couple, you can do a few things to make the experience more enjoyable for both of you. First and foremost, make sure to get together beforehand and plan out what you want to do. This way, you'll better understand where the focus should be and who is responsible for what.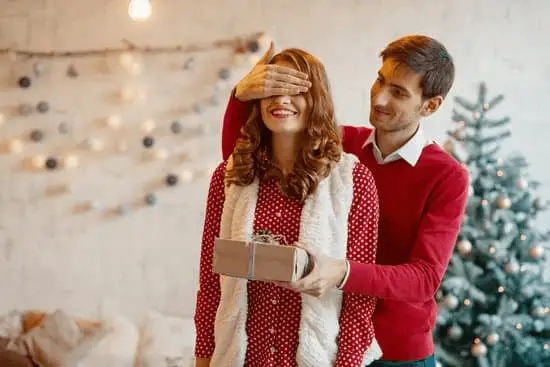 Another important tip is to be communicative. If one of you isn't feeling well or doesn't want to do something, let the other person know as soon as possible.
This will help avoid any potential arguments or stress over something that may not be important to either of you. Finally, try not to take everything on yourself. Everyone has different interests and preferences, so feel free to do everything together.
Let your partner take the lead on some activities while you relax and enjoy being with them. These tips will help make Christmas a special memory for both of you!
Send Cards And Greetings Signed By Both Of You.
In addition to displaying affection and giving well wishes to the loved ones of both, as well as being an amusing scenario for a pair, it will give the relationship a more "formal" feel. They no longer celebrate in their own way but now do it together.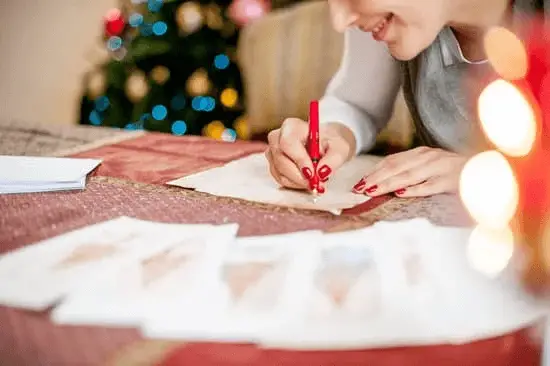 Moderate Your Expectations
Time and money may not be on your side as much as they are for a couple who has been together for years if you are just beginning to live together as a pair.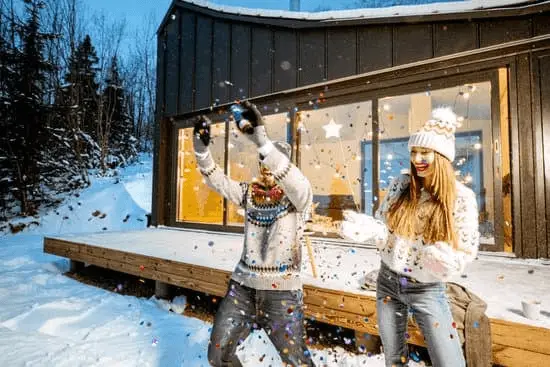 Do not allow yourself to feel driven into living a complicated and ostentatious Christmas: the celebration that is the most spontaneous, the cheapest, and the one that is full of gifts full of love can have the charm of simplicity and will be remembered forever.
Christmas Fact: Jingle Bells" was originally a Thanksgiving song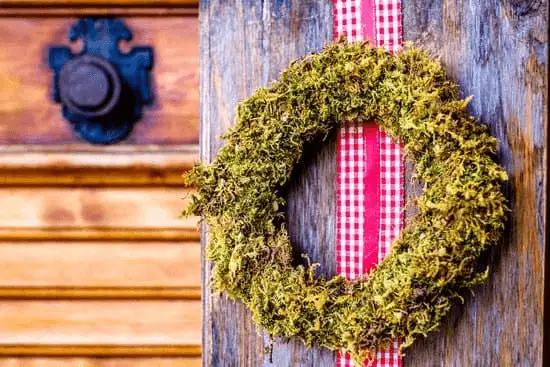 We actually started dashing through the snow for a completely different holiday. In the mid-nineteenth century, James Lord Pierpont composed "One Horse Open Sleigh" for his church's Thanksgiving concert.
The song was then re-released in 1857 under the title we all know and love. It is still one of the most popular Christmas songs today.
Prepare Your First Christmas Dinner Together
You are free to select the foods that are most meaningful to you and your family and make eating them a custom moving forward.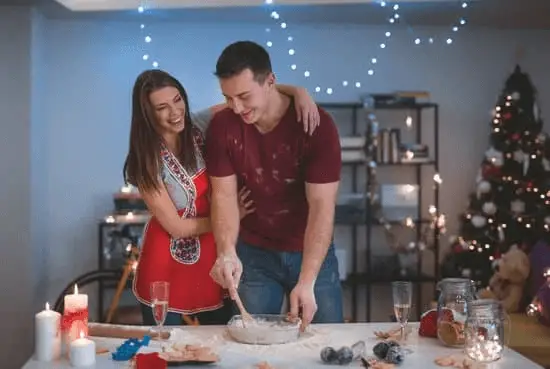 After they have finished eating, they can pay a visit to their relatives or play the role of Little Easter to one of their nephews.
The most important thing is for you to make sure that you give yourself time to relax and unwind at home. They are deserving of it!
Have Your Respective Families As Guests
If not on Christmas Eve itself, then possibly during breakfast or lunch at home the day before or after.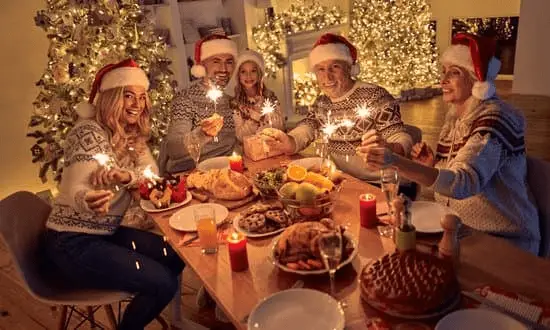 You should make your parents, in-laws, brothers, and nephews the guests of honour, and you should prepare something delicious for them to eat. The will to succeed is more important than the available funds in just this situation.
Organize Memorable Moments With Friends
They undoubtedly witnessed them developing as a pair throughout the years, and to this day, they rejoice in the success of their union.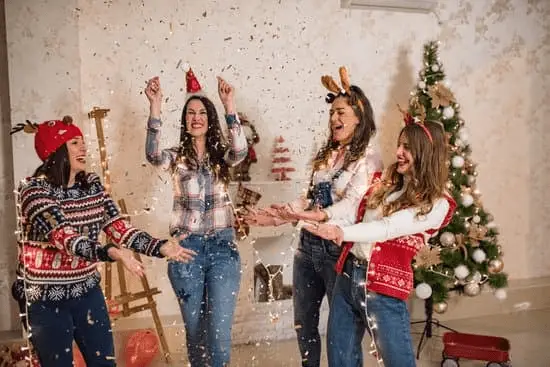 Throw open the doors of your brand-new house so your guests can enjoy some scrumptious Easter bread, an ice-cold monkey tail, and the best possible conversation.
It does not have to be anything that has been well planned out; the unexpected will always hold a unique significance.
Give Space To The Rites
Because Christmas is a time for traditions, a happy couple may want to begin their own customs at the same time they begin their married life together.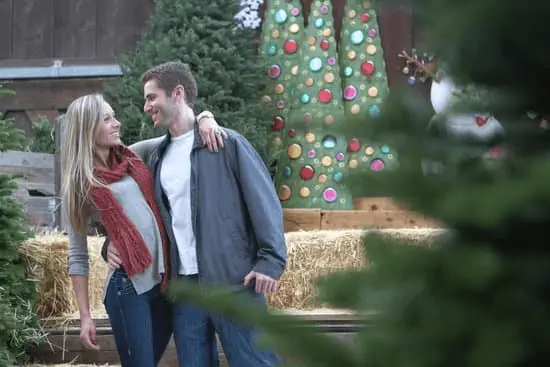 Messages to be dedicated? Sing some Christmas carols? Do you have plans and aspirations for the following year? A worthy toast at the stroke of midnight? Your imagination might run wild as you think of the things that make them happy and the things that give their love meaning.
And a Trip, Why Not?
Even though they like spending time at their new home, it is natural for them to want to break free of the routine every once in a while.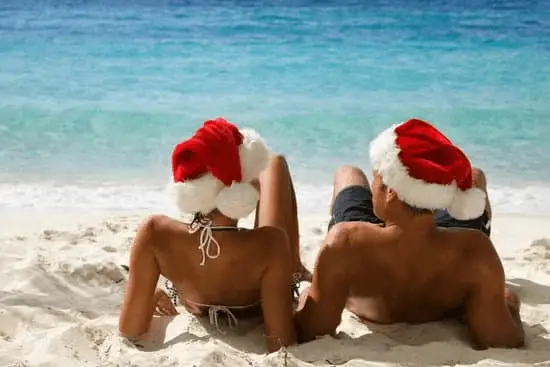 Because of the abundance of holidays and long weekends, the timing is perfect for a trip that the two of them can take together.
Enjoy a new setting that will provide you with pleasant recollections for the rest of your life by making early reservations for your plane tickets and hotel room to spare yourself the stress of last-minute planning and preparation.
If The First Child Has Already Arrived, Consider It In Everything.
Your child is at the centre of your rituals, whether it be enlisting additional support to care for him in the event that you have visitors or conducting a risk assessment of the environment at someone else's home.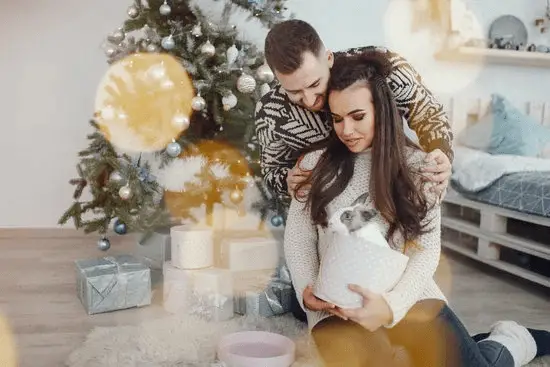 Even if he is still a newborn, he will enjoy the Christmas lights, decorations, and music, even if he does not yet understand what is going on. You are responsible for making sure he gets enough rest and maintaining his diet so that a special night does not throw off his normal pattern.
Conclusion:
Whether you are just starting out as a couple or you have been together for some time, Christmas is an important time. Whether you plan on spending the holiday with family or by yourself, a few things will make your experience more special.
We've compiled a few tips above to help make your first Christmas as a couple unforgettable. Let us know in the comments what tips you would add!