Unwrap the Gift of Self-Publishing Success with Self-Publishing Titans Tools
'Tis the season to be jolly, and what better way to spread some cheer than by sharing the joy of self-publishing success? We're excited to introduce you to the ultimate Santa's workshop for authors – Self-Publishing Titans Tools.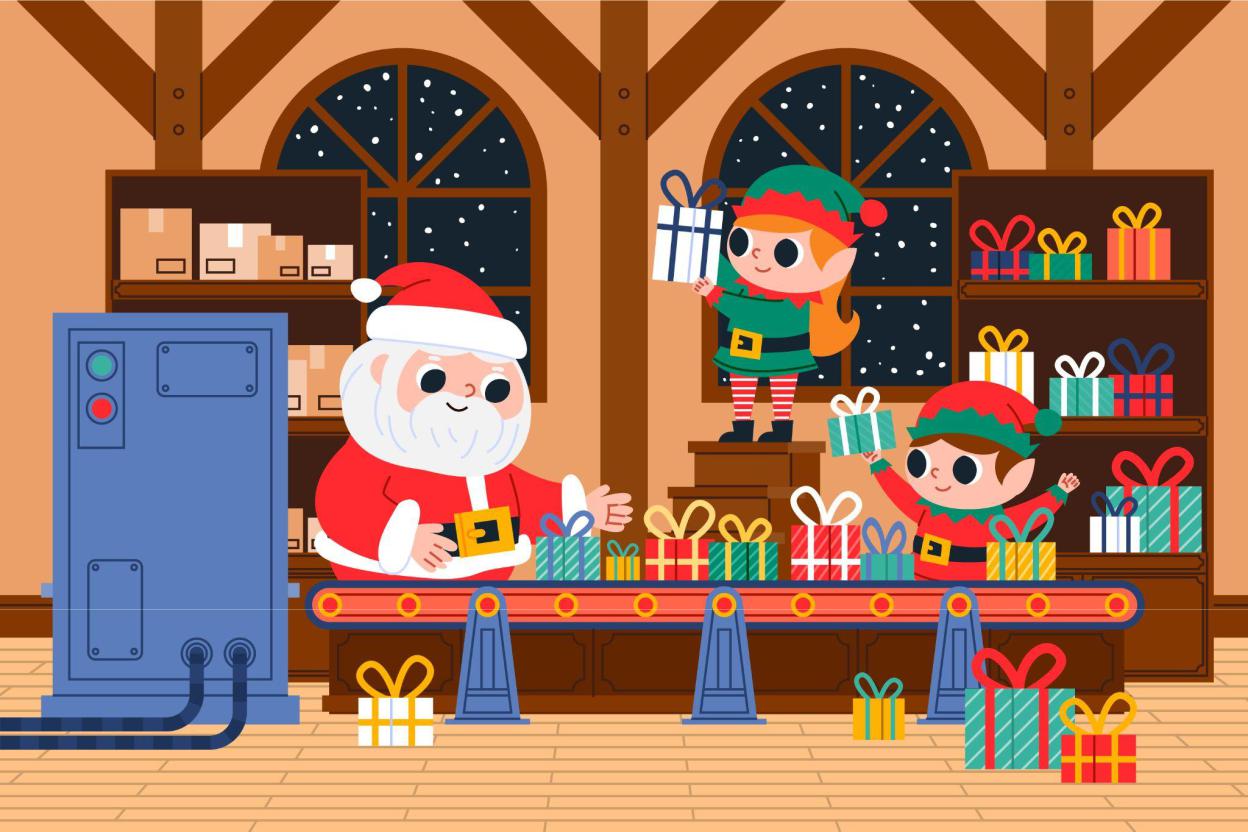 This festive season, we're offering an array of free tools that will help you elevate your self-publishing game. Let's take a look at what's in Santa's sleigh:
1. Amazon Search Suggestion
Discover the most searched-for keywords on Amazon to optimize your book's visibility and ensure it finds its way into the stockings of eager readers.
2. Amazon KDP Niche Finder
Unearth untapped niches and let your book shine amidst the holiday sparkle, captivating the hearts of readers looking for something special.
3. BSR Sales Calculator
Gauge your book's performance and keep your sales on the nice list. Track the jingling of your earnings and celebrate your success!
4. Royalty Calculator
Ensure you're on top of your earnings so you can splurge on more holiday treats! Treat yourself and your loved ones to the joyous wonders of the season.
5. Pen Name Generator
Transform into a literary wizard with the perfect pen name. Let it be the magical touch that sets your authorship apart and creates an unforgettable presence in the literary world.
6. QR Code Generator
Sprinkle a touch of magic with a custom QR code for your book. It's the golden ticket to a world of enchanting stories, waiting to be discovered by readers.
7. Book Category Finder
Ensure your book finds its cozy spot on the virtual bookshelf. Let it be nestled among the classics and the contemporaries, ready to be unwrapped and enjoyed.
8. Facebook Group
Join our community of like-minded authors to share tips, tricks, and holiday cheers! Connect with fellow writers and create bonds that will warm your heart throughout the winter season.
But wait, there's more! For those looking to take their self-publishing journey to the next level, we've got some extra special paid tools that will have you singing carols of joy:

1. All Puzzle Tools Bundle
Puzzles make the perfect holiday gift! Create your own puzzle books with ease. Let your readers embark on a journey of mental challenge and festive fun. Click here for more.
2. Colouring Book Maker
Give the gift of relaxation with custom coloring books for your readers. Let the soothing strokes of color bring comfort and joy to their holiday season. Find out more here.
3. Colouring Book Maker and Puzzle Bundle
Why choose between puzzles and coloring when you can have both? Dive into a world of creativity and mental stimulation, providing your readers with endless hours of entertainment. Click here for hours of endless fun.
4. KDP Masterclass
Level up your self-publishing game with insights from the pros. You can learn the secrets of successful self-publishing from industry experts and make this holiday season the one you'll remember forever. Learn More.
5. KDP Masterclass and All Puzzle Tools
Get the best of both worlds with this ultimate self-publishing bundle. Elevate your craft with expert knowledge and create content that will dazzle and delight your readers, here.
6. Titans Elite
Join the Titans Elite and unlock a treasure trove of self-publishing wisdom. Access an exclusive community of authors, mentors, and resources that will propel you to new heights of success. Titans elite is for those who are serious about making money online.
7. Titans Pro
Access all the pro tools you need to become a self-publishing legend. Equip yourself with the arsenal of tools that will set you on the path to authorial greatness. More.
This holiday season, give yourself the gift of success with Self-Publishing Titans Tools. With these powerful tools at your disposal, you'll be on your way to becoming a self-publishing legend faster than you can say "Ho, Ho, Ho!"
Visit selfpublishingtitans.com and let the festivities begin!
You can also explore Kakuro, a numerical crossword puzzle that adds a new dimension to your puzzle-solving experience.
Wishing you a holly, jolly, and wildly successful self-publishing adventure!