The 10 Best Ideas To Decorate Christmas Trees That You Will Love
Since Christmas is drawing near, it is time to begin putting up the ornaments on the Christmas tree. You've found the proper site if you've been searching for a one-of-a-kind, fascinating, and innovative approach to adorning your Christmas tree. Have a look at the suggestions that have been provided down below, and then get ready to decorate the Christmas tree.
10 unique ideas to Decorate Christmas tree
We all like thinking of unique, inventive, and attractive ways to decorate Christmas trees. We've put up the list of suggestions below in the hopes that one of them would give your tree a distinctive look.
Use images to relive memories:
Decorating your Christmas tree with photos is the best way to remember all of the special moments you had with your loved ones. In a similar line, using pictures to decorate a Christmas tree is a fantastic idea.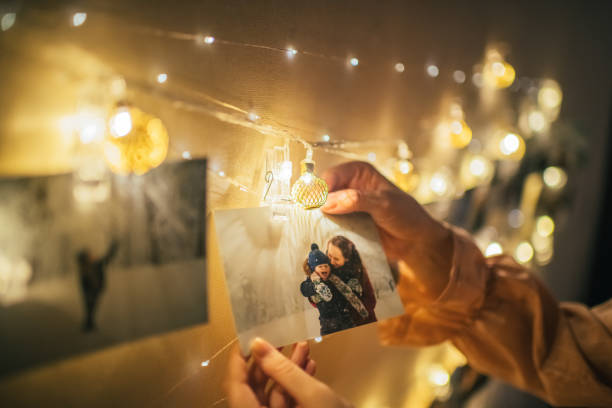 Gather all of your old and new photo albums, then go through them all to choose the ones you want to place on your Christmas tree. You are also welcome to make the decorations using these images as a reference.
Candy Decorated Tree:
This tree will catch the attention of everyone, young and old, as soon as they pass by it. Build a tree out of sweets in a variety of colors and flavors to create something that smells and looks like candy. You may make garlands and other ornaments out of the candy or the packaging that it comes in.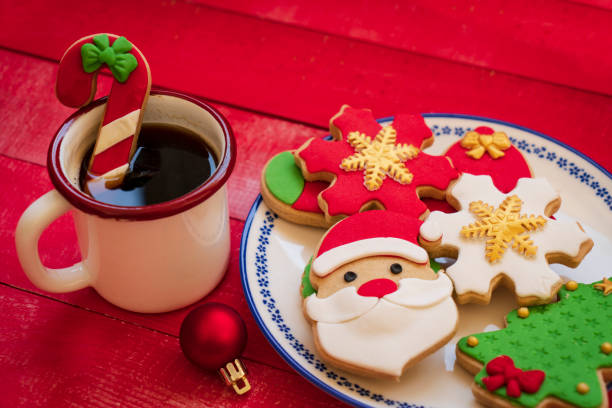 Pom pom balls:
Why don't we use pom balls as decorations on our Christmas trees this year because they are probably never going to go out of style? Pom poms may be used to create a tree form or used to ornament your tree in pom balls of many colors and sizes. In any case, there are many vivid colors available for the pom balls. In any way, the tree will have a wonderful look.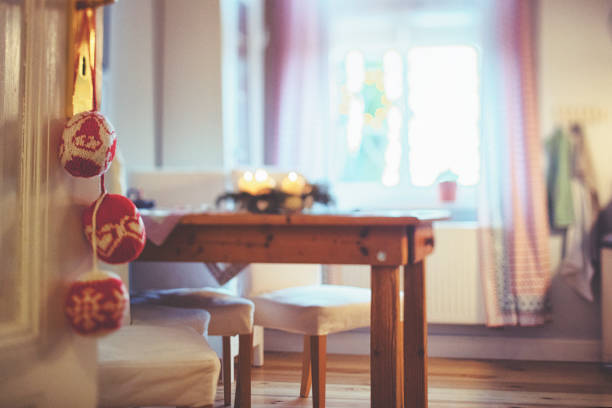 The fact of The Day: Who Invented Christmas decorations? 
The Christmas tree tradition as we know it began in Germany in the 16th century, when devout Christians brought decorated trees into their homes. If the wood was scarce, some people made Christmas pyramids out of wood and decorated them with evergreens and candles.
Christmas tree
Another imaginative and distinctive approach to commemorate the holiday is to decorate your tree with every Christmas letter you have ever received. By hanging these cards from your Christmas tree, you'll not only be reminded of the lovely and kind people in your life, but you'll also be able to let them know how much you appreciate their love and well wishes.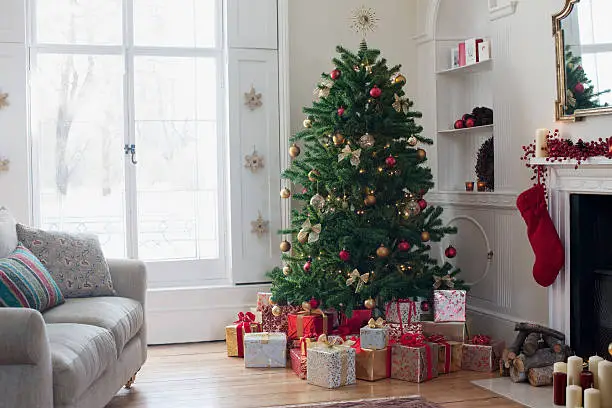 ABC Alphabets Tree:
If you have small children in your household, adorning your Christmas tree with letter ornaments might turn it into a learning tree. This is an enjoyable family activity. Use various colored alphabets to make a garland or ornament for the Christmas tree and use it as decoration.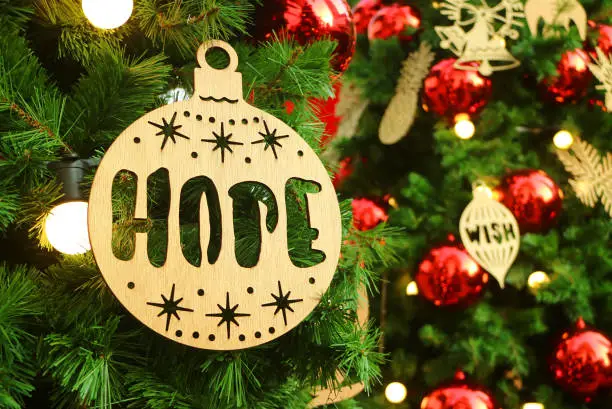 If you want to put the tree in the room where your kid's sleep, this is a great choice for you to make. You are welcome to keep the pink Christmas tree, the blue Christmas tree, or any other colored Christmas tree that your child likes.
Snowy Christmas Tree:
Your Christmas tree will seem even more lovely and authentic if you give it a snowy aspect. If you're looking for a festive way to add a little extra cheer to your holiday decor, consider a snowy Christmas tree. This unique decoration is perfect for any room in your home, and it's simple to put together.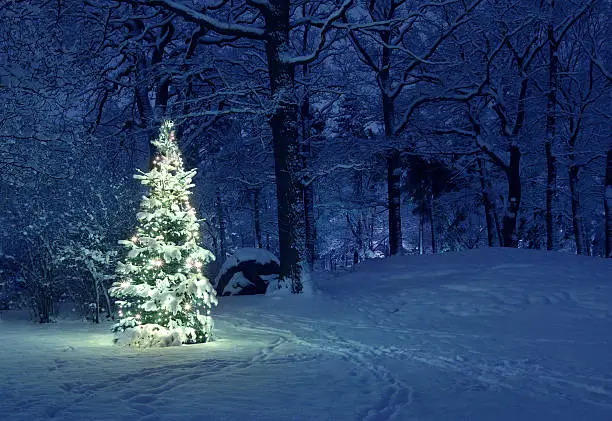 First, start by preparing the tree's base by spraying it with a water and non-stick cleaner solution. Wipe down the clean area with a dry cloth to ensure that the tree's surface is completely dry before continuing.
Then, take some white craft foam and cut out the desired shape. Place this piece of foam on the bottom of the tree so that it forms a foundation. Add small pieces of styrofoam around the edge of the foam so that it forms a "snowman" trunk. This will help to stabilize your tree while you're decorating it.
Next, gather your supplies and start decorating!
Hay Bale Tree:
Anyone looking to try something truly fresh and intriguing may consider this innovative hay bale tree design. Simply build the hay bales on top of one another using the available bales to create the impression of a tree. Then, you can add lights and a star ornament to this Christmas tree to make it your own.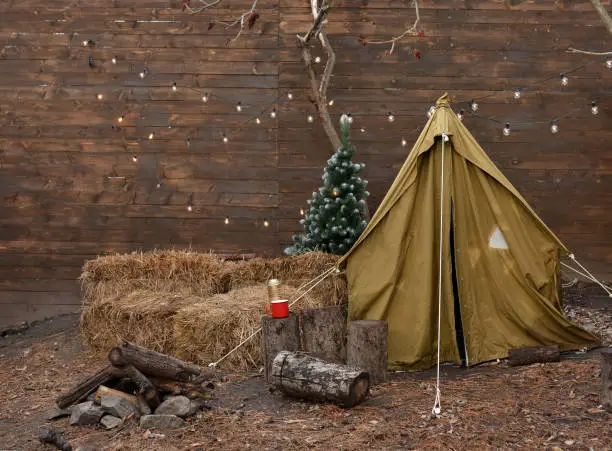 Classic Black and White:
When utilizing the classic color combination of black and white, there is no such thing as a mistake that can be made. Therefore you may use it again this year for your Christmas tree. The tree's black-and-white color scheme will add even more intrigue to the appearance of your cozy rural home. You may use letters, snowflakes, and various other rustic decorations to adorn the tree.
Colorful Floral Tree:
This choice will work well for people who like nature, which mixes vivid flowers and rich foliage. If you adorn your Christmas tree with fresh flowers of all colors and types, it will appear quite beautiful and colorful. You may always use fake flowers or construct your own out of vibrant paper if you don't have access to real flowers.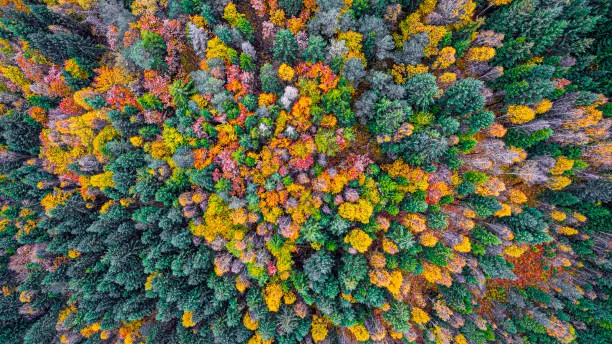 Travelers Christmas Tree:
It might be fun to ornament your Christmas tree with souvenirs from your travels if you have a love for exploring the globe. You may decorate your tree with memories from your trips, like flags from national parks and interesting roadside views. You may haphazardly hang items from the tree or make a garland out of them.
Conclusion:
If you're looking for some great ideas to decorate your Christmas tree this year, look no further! Our team of experts has put together a list of the 10 best ideas that will not only make your tree look festive but also provide you with hours of fun. From glittery ornaments to cleverly disguised ornaments, we've got something for everyone on our list.
So whether you're a traditionalist who wants to go all out or is trying to save some money this holiday season, follow our suggestions and pick the one that is perfect for you. Have fun and happy holidays!