The 11 Best Christmas movies to watch in 2022
The 11 Best Christmas movies to watch in 2022
It's that time of year again, and with Christmas just around the corner, it's time to start thinking about what movies you're going to watch on Christmas Day. If you're looking for some festive inspiration, we've got your back! In this article, we've listed the best Christmas movies to watch in 2022.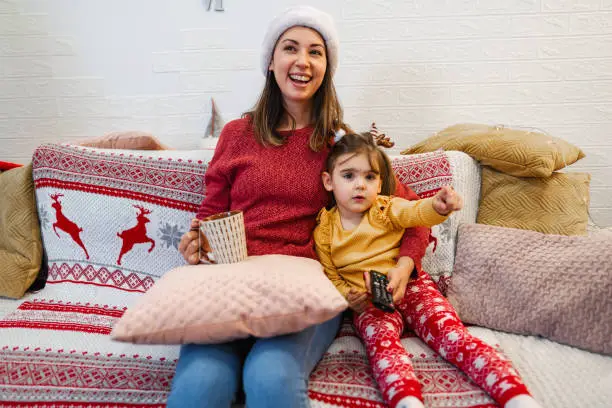 From family comedies to heartwarming dramas, there is something for everyone on this list. So whether you're planning to spend the day with loved ones or curl up by yourself with the best Christmas movies, make sure to check out these recommendations!
A Boy Called Christmas (2021)
A Boy Called Christmas, based on the best-selling novel by Matt Haig is an epic trip full of excitement and mystery. The film follows Nikolas, a regular kid who goes on a fantastic journey to find his missing father, who has gone to the Arctic in quest of the elf community of Alfheim. The film, starring Henry Lawful, presents a new take on the origin of Santa Claus.
Robin Robin (2021)
Robin is a lovely children's story full of the finest of the Christmas spirit from the minds behind the classics Chicken Run (2000) and Shaun the Sheep (2007). In the film, a thrush who mice reared makes a request to a mystical star on top of a Christmas tree, asking to be transformed into a mouse. The video uses metaphors to convey messages about love's transformative potential and the need to accept others.
A Castle for Christmas (2021)

A Christmas Castle is a Christmas romance comedy starring Brooke Shields that will have you sighing the entire time. The protagonist is a famous author experiencing a midlife crisis. Sophie, inspired by her grandfather's tales, plans to visit Scotland in hopes of purchasing a castle with deep family ties. The present owner of the land, though, is a mysterious Duke by the name of Myles, and he has some tests in store for her.
Santa Fact Of The Day: Santa Claus was known as Sinterklaas in Dutch.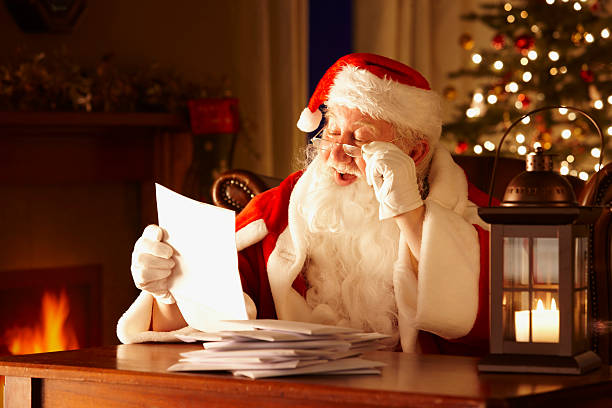 Christmas is all about getting presents from Santa Claus for youngsters. But, how did Santa Claus come to be? St. Nicholas inspired the character of Santa Claus. According to mythology, St. Nicholas was a Christian bishop who helped the destitute and needy. He also adored youngsters and enjoyed surreptitiously giving them gifts. As his legend grew, he was dubbed Sinterklaas in Dutch, which was later shortened to Santa Claus. We're guessing you didn't know either!
A Christmas Prince (2017)
American journalist Amber Moore is sent to the country of Aldovia to cover a news conference on the upcoming coronation of Prince Richard as monarch. Amber sees a chance to write an exclusive piece on the playboy prince when she is mistaken for a teacher to little Princess Emily. Nonetheless, when they make an effort to become closer to one another, things will take an unexpected turn.
The Christmas Chronicles (2018)
On Christmas Eve, Kate and Teddy, two brothers, devise a scheme to capture Santa Claus. Unfortunately, they wind up crashing and wrecking Santa's sleigh. Since then, the two have decided to work together to ensure Santa's success on Christmas Eve.
Klaus (2019)
A stunning and fresh take on the Santa Claus myth, "Klaus" was nominated for an Academy Award for Best Animated Short Film. Jesper, the film's protagonist, is the son of the town's postmaster. He is dispatched to an Arctic outpost, where he encounters a mysterious elderly toymaker who will alter the course of his life.
The Princess Switch (2018)
This Netflix Christmas trilogy stars Vanessa Hudgens and is sure to be a holiday hit. In The Princess and the Commoner, a duchess meets her mirror image in the form of a commoner. After deciding to exchange identities for a short period of time, things get problematic when both women fall in love with guys who are unaware of the switch.
The Claus Family (2020)
The narrative of Jules Claus, a young girl who grew to despise Christmas following his father's death the year before, is told in the Dutch film, The Claus Family. Jules will find a magical globe with ties to her family and the Santa Claus legend when she spends more time with her grandfather at a toy store.
The Knight Before Christmas (2019)
Sir Cole, a knight from the Middle Ages, is brought to the present day by a witch. Cole (Vanessa Hudgens) meets the enchanting educator Brooke (also from the United States) in the state of Ohio. Brooke will take in the knight, Cole, thinking he has temporary memory loss, and the two will fall in love. However, in only a few days Cole must complete a quest and return to his real-time.
Jingle Jangle: A Christmas Journey (2020)
The protagonist of the holiday musical A Christmas Invention is Jeronicus Jangle, a brilliant toymaker who had his most prized creation stolen by a disloyal apprentice. It is up to his granddaughter, Journey, to unearth the Christmas miracles that were hidden away in Jeronicus' attic.
Just Another Christmas (2020)
Just Another Christmas is the first Brazilian Christmas film to be produced by Netflix. It follows the narrative of Jorge, a guy who was born on Christmas Day but has always despised the holiday. Jorge starts waking up on Christmas Eve of the next year with no recollection of the previous year after he falls off the roof on Christmas Eve.
Conclusion:
Christmas is just around the corner, and if you're looking for some festive movies to watch over the holidays, we've got a list of 11 titles perfect for your enjoyment.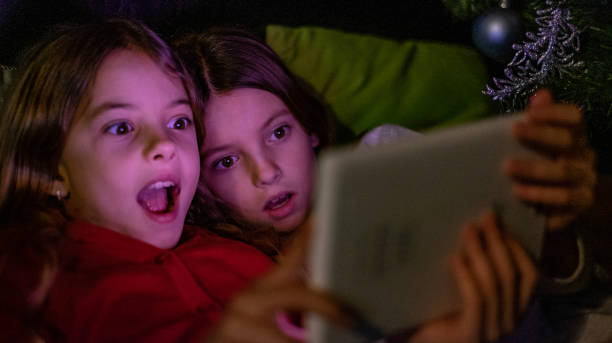 From heartwarming family dramas to hilarious comedies, there's something for everyone on our list. So put on some cosy PJs, pour yourself a hot cup of cocoa (or eggnog, or whatever your favourite Christmas drink is), and settle in for a relaxing night of viewing the best Christmas movies.