Ideas for Decorating the Christmas Tree
Ideas for Decorating the Christmas Tree
Christmas, the holiday that people look forward to the most out of the entire year, is drawing near. During this time, people get together with their loved ones and friends to celebrate and have a good time, and their neighbourhoods and homes are decorated with lights and bright colours. Here are the best Ideas for Decorating the Christmas Tree.
Also, don't forget to decorate your home for Christmas this year so that you may make the greatest possible impression on your family and friends and cultivate a genuine sense of the Christmas spirit. The Christmas tree is an essential component of the holiday season, and if you are running out of ideas or just don't know how to decorate your tree for Christmas, we can provide assistance. Continue reading this article, and check out our suggestions on how to decorate the Christmas tree.
Steps to follow to decorate Christmas tree:
Red Christmas Tree
Red is one of the traditional colours associated with the holiday season, so using it to decorate your Christmas tree might be a good choice if you want to stay true to this tradition.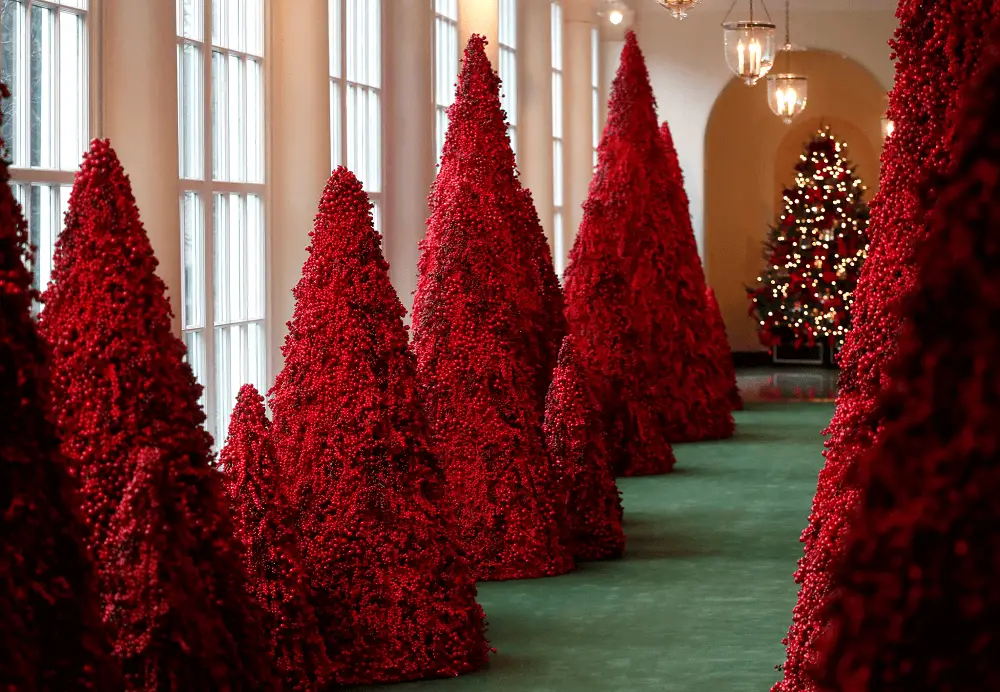 Because it is one of the colours that is utilised the most at this time of year, you should have no trouble locating Christmas tree decorations that are this hue. You may also try your hand at playing with white if you like, and you will notice that the combination of the two hues will provide a satisfying outcome.
Gold and Silver Christmas Tree
Tones of gold and silver are also other colours that are commonly employed throughout the Christmas season. They are the best option for anybody looking for an understated and sophisticated Christmas décor.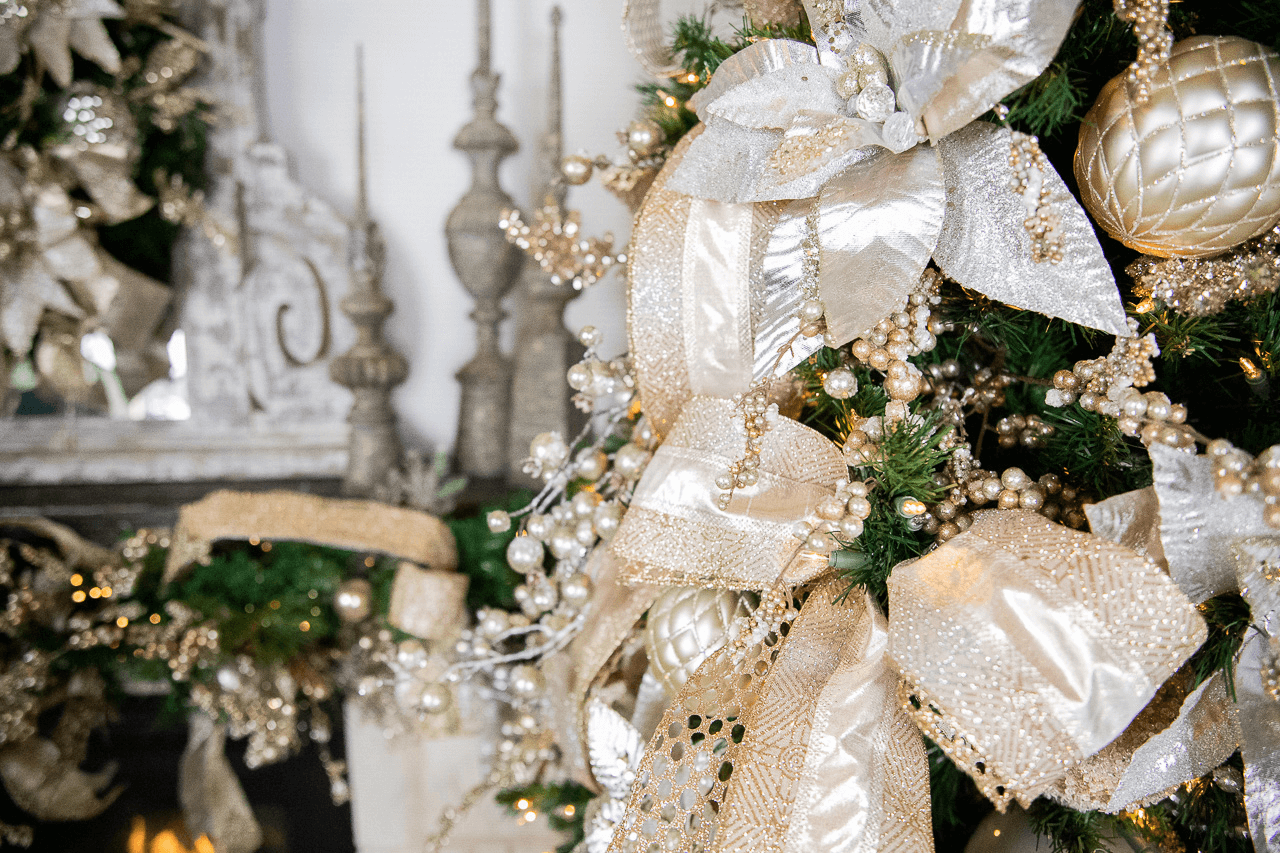 You may use these tones on their own, in combination with one another, or blended with other colours like red. Additionally, if the decoration in your living room already has a sufficient amount of colour, then perhaps it would be preferable to use one of these tones to tone it down.
Blue or Purple Christmas Tree
And if you want to decorate a Christmas tree with colours that are not the typical tones associated with the holiday, then blue or purple can be the ideal choices for you to consider.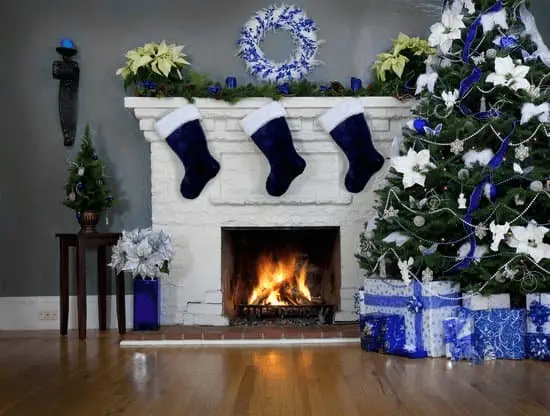 Because we have witnessed an increase in the usage of these hues over the past few years, the work of locating decorations in these tones should not be too challenging for you. It is important to keep in mind that you should select these tones only if they are compatible with the decoration of the area.
White and Pink Christmas Tree
And if you wish to break away from the custom to decorate Christmas trees with a traditional evergreen pine, you should be aware that multicoloured Christmas trees are currently very much in style.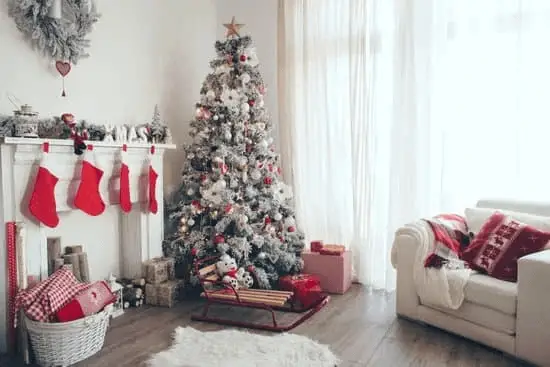 The most common colour choices for Christmas trees have been white and pink, but if you choose, you may also modernise your traditional green pine tree. Get some spray paint in the colour of your choice and use it to give your old Christmas tree a fresh new look. All you need is an aerosol can of paint and a paintbrush.
Christmas Balls
It is time to begin decorating your Christmas tree once you have selected the colours that you want to use for both the tree itself and the ornaments that will be used to decorate it. Because of this, Christmas balls are an absolute must.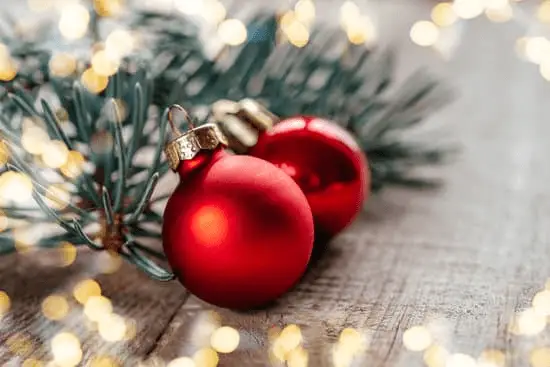 The best part is that you can simply manufacture your Christmas balls at home, so you won't have to blow your entire cash on purchasing them.
Christmas Tree Fact: Christmas trees were first used by ancient Egyptians and Romans.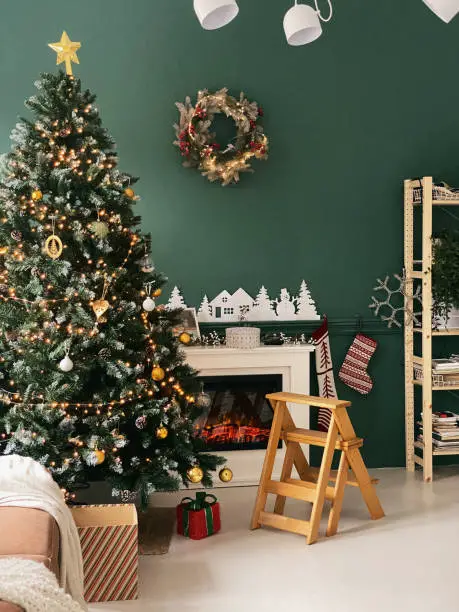 The use of Christmas trees dates back to the ancient Egyptians and Romans. They used evergreen trees, such as fir or pine trees, as well as wreaths and garlands. Modern Christmas trees were first used in Germany in the 16th century. Instead of today's glitzy decorations, they were embellished with fruits and nuts. We bet you didn't know this interesting Christmas tree fact!
Christmas Stars
Another essential component is the star that is traditionally placed at the top of the Christmas tree. To decorate a Christmas tree with a star, you may construct one out of cardboard or paper in a matter of minutes.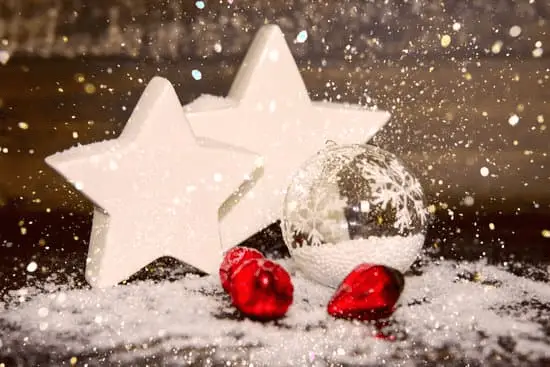 Reindeer Christmas
Empty coffee capsules may be used to create one-of-a-kind ornaments for Christmas trees, and if you have a coffee capsule machine at home, you should know that this is possible.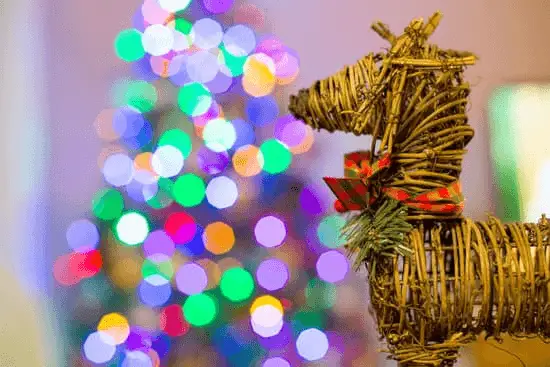 See the step-by-step instructions in our article that explains how to manufacture bells out of capsules, including how to make stunning Christmas bells out of golden capsules. In addition, you may fashion reindeer out of black capsules.
Family Photos on the Christmas Tree
And if you want to break away from the norm and prefer to decorate your Christmas tree in a way that is really unique, one suggestion is to hang family photographs on the tree.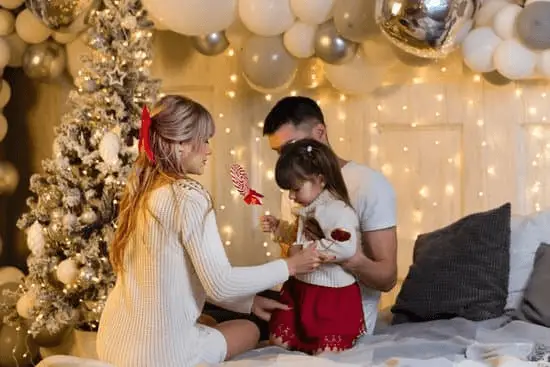 This is a great way to add a personal touch to the tree. You can choose to adorn the tree just with photographs or combine them with a variety of different ornamental components. You won't believe how awesome the outcome will be.
Garlands and Flashing Lights
Also, be sure to decorate your Christmas tree with flashing lights and colourful garlands before the holiday season begins. This will ensure that your tree is beautifully illuminated and decorated for the occasion.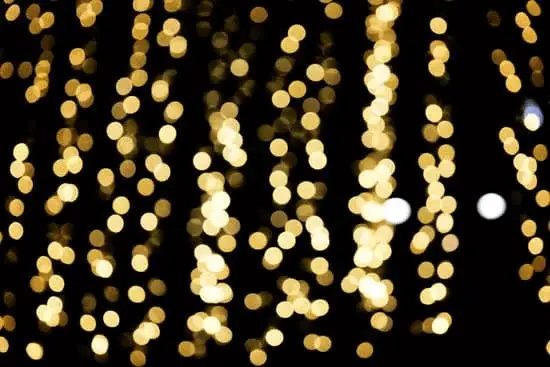 Put your creative skills to work by adorning your Christmas tree in whatever way you see fit and using components that you have never employed in the past.
Conclusion:
It's that time of year again, and whether you're decorating your own tree or hiring someone to do it for you, it's important to have some ideas about what to put on it. Above are a few suggestions for Christmas tree decorations that are both festive and functional. Whether you're looking for something traditional or a little more out-of-the-box, there's sure to be something on this list that will fit the bill!