Best 6 Tips for Tree Decoration on Christmas Like A Pro!
The intention of decking the halls for Christmas is to communicate the feelings of joy and cosiness that are brought into the home by the arrival of the holiday season. It's time to bring the whole family together for quality time, bonding through fun activities like laughing, loving, and playing games.
If you are someone who enjoys the holiday season and is also someone who enjoys decorating, continue reading, and you will find some of the greatest advice we have for you regarding tree decoration on Christmas. If you are someone who enjoys the holiday season and is also someone who enjoys decorating, continue reading.
The Christmas Tree
The custom of purchasing a real Christmas tree every year is one that a lot of people enjoy carrying on. Even while it has some positive aspects, such as the possibility of recalling fond memories, we do not believe that it is the greatest choice.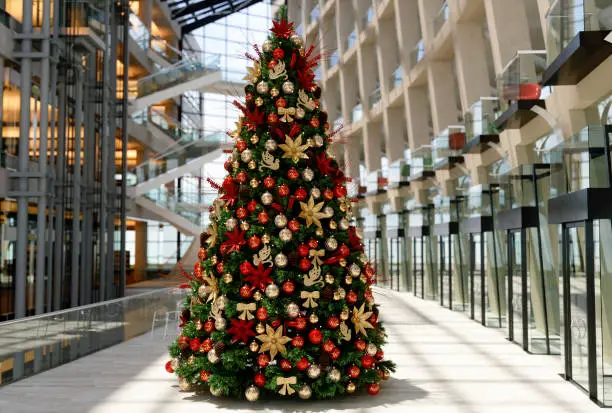 Allergy sufferers should avoid natural Christmas trees since they need regular upkeep and cleaning and because they are difficult to maintain.
Therefore, before investing in a nice fake tree that will survive for a very long time, we recommend that you pick one first. It will be less of a strain on your finances, friendlier to the natural world, and more aesthetically pleasing.
Tree Decoration theme
You need to settle on a concept first before beginning the actual process of decorating the room. You might select more daring or even softer alternatives, or you could stay with the conventional ones that include the typical Christmas hues like red, green, and gold.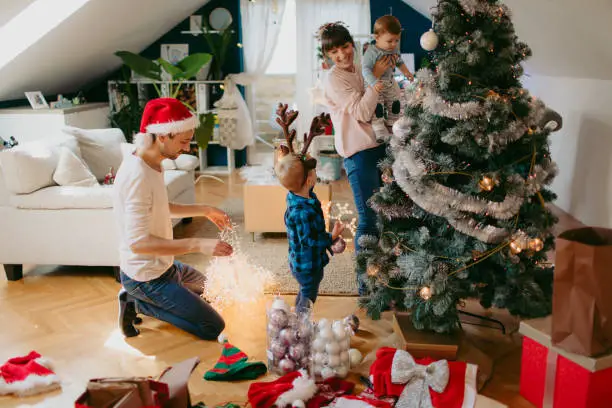 When it comes to the process of decorating Christmas trees and selecting a theme, one thing that is crucial to take into consideration is the decor that is already present in the room.
Because the colours and materials used in decorating each tells a narrative, you need to consider this in order to ensure that everything remains in harmony.
Surprising Christmas Fact:

Christmas was not always celebrated on December 25th.
While Christmas commemorates Jesus Christ's birth, the precise date has been lost to history. The Bible does not mention December 25, and many historians believe Jesus was born in the spring.
According to some historians, the date was originally chosen because it coincided with the pagan festival of Saturnalia, which celebrated and gifted the agricultural god Saturn.
Lights: first in line!
The first thing you should do after the tree is in place is to hang the Christmas lights. The light wires are typically green, but it is now possible to find them in various colours.
This is wonderful if you have a tree that is a colour other than green since it allows the wire to stay concealed. To decorate the tree, begin at the bottom of the trunk and work your way up to the top.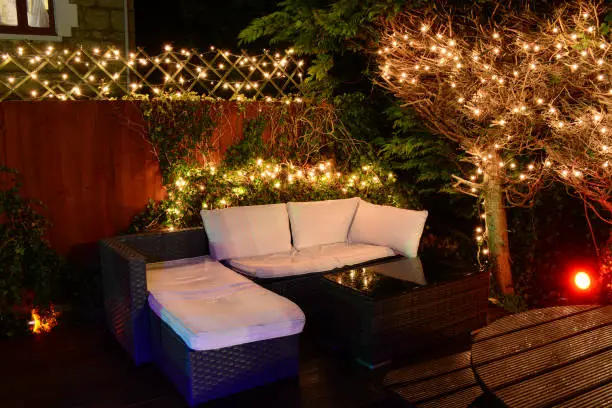 As you go, wrap the lights around the bigger branches, moving from the trunk to the branch's tip and back again. You may also utilise various sets of lights with different hues, such as a multi-colour set and a white set, while still maintaining the equilibrium.
One of life's greatest pleasures is experimenting with different things and finding which outcomes you like.
Ribbons and Wreaths
The use of wreaths and ribbons to decorate the Christmas tree is a time-honoured tradition. However, in order to get a more natural look, some individuals choose not to use these products at all. In any case, if you would want a traditional and comprehensive tree, we strongly recommend including all of these components in it.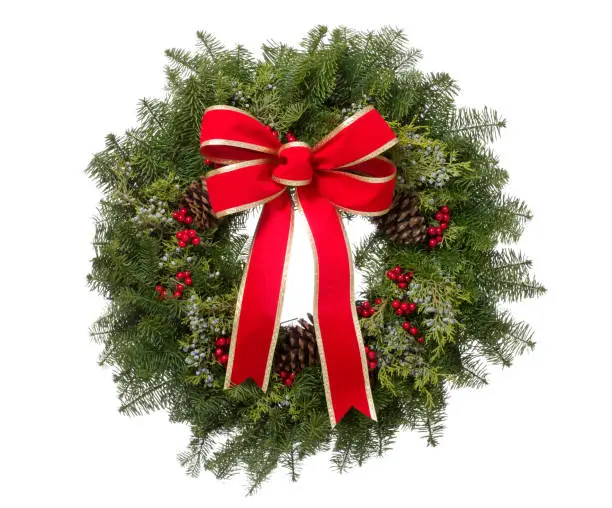 When making the wreaths, begin at the very top of the tree and work your way down the branches, gradually increasing the quantity of wreath that is layered in between each successive layer. You are not limited to using just one kind of wreath; rather, you may use a variety of them, ranging from the most basic to the most elaborate.
Ribbons are an excellent accessory to use while decorating a Christmas tree. In order to avoid having them seem cluttered and loud, we suggest stacking them and utilising no more than two different varieties.
One other useful piece of advice that we are able to provide you is that when you are selecting the tapes, you should seek options that have wire at the ends of the solutions so that you will have an easier time shaping them.
Tree Decorations
And now we get to the very last step, which is also the one that you will like the most: decorations! Even those who like natural and understated decorations should nonetheless choose certain ornaments that provide a sense of cosiness to the room.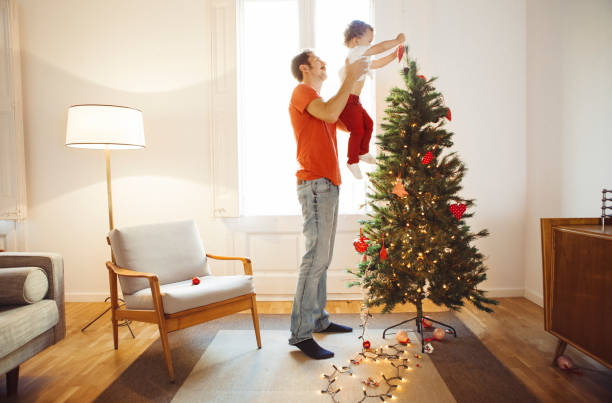 You have a wide variety of options available to you when it comes to the ornaments that you put on a Christmas tree; nevertheless, there are several fundamentals that you need to be aware of, including the following:
Put your most prized possessions first;
Place the ornaments on the tree so that there is a consistent amount of space between each one;
You need to be able to achieve a balance between the various sizes of the decorations, and in order to do so, you need to intersperse them;
Do not restrict yourself to hanging decorations simply from the tips of the trees. They will reflect the lights better if they are placed closer to the trunk. This will also provide depth.
The Basis
The tree's trunk is of the highest value, bringing us to our last point! Because nobody wants to give up the foundation at this stage, this portion is often the one in which you face the most amount of resistance.
In addition to skirts made of fabric, there is now a range of options available for this aspect of the decoration, such as wicker, a variety of materials, and even fake Christmas gifts.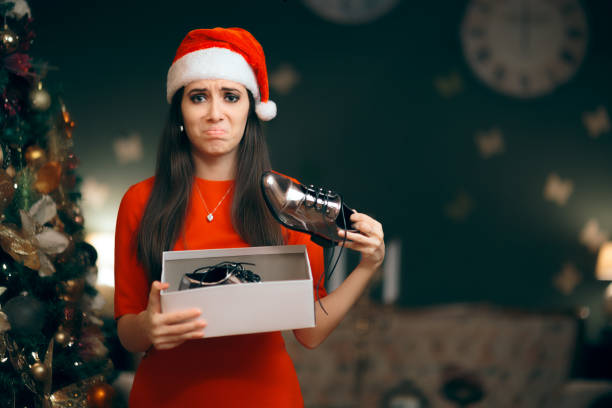 These options are all available right now. By taking empty boxes, wrapping them in the paper of your choosing, and hanging bows on top of them, it is possible to disguise the base of the tree while also adding to the festive ambience in your home. This may be accomplished by using empty boxes.
Conclusion:
Christmas is not only a holiday to celebrate the birth of Jesus Christ, but also a time to share happiness and love with friends and family.
In the holiday season, there is no better way to get in the spirit than to decorate your house with Christmas lights and a decorating Christmas tree. A Christmas tree is a symbol of happiness, peace and joy. It is used as a decoration for the winter holiday season.
The first thing to do is find the perfect tree for your home. You can choose a live tree or an artificial one, depending on your preference. If you choose to go with a live tree, make sure it's fresh and green by looking at its needles. Next, find some colourful decorations like tinsel and ornaments that you like. Hang them on the branches of the tree in any order you want!