Best 5 Destinations To Spend Christmas and New Year In Europe!
Best 05 Destinations to spend Christmas and New Year in Europe!
Planning a trip to Europe during Christmas and New Year is a great way to experience the festive season while also enjoying some of the world's most beautiful destinations. Many destinations offer special deals and discounts that make travelling during these times even more affordable.
Uncertain about where in Europe to spend Christmas and New Year's? I have chosen my top 5 travel spots to share with you.
Check out the tips on where to spend Christmas and New Year in Europe:
Poland, Krakow
At any time of year, Krakow alone is worth a trip. It is a little hamlet where legends about castles, dragons, and princesses abound.
Krakow is one of those locations that makes you want to keep exploring the same streets without getting bored, marvelling at each new discovery, and wanting to remember every detail because no photograph can do it justice.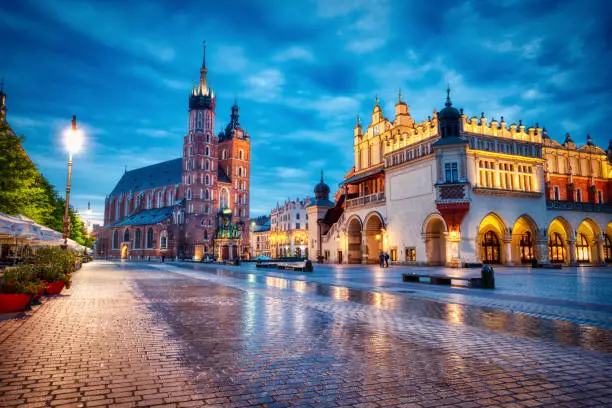 In this short fairy tale, Christmas is ranked among the top ten holidays in Europe. Imagine the mouthwatering fragrances of a wintry Christmas, including mulled wine, cinnamon, and other spices, plus the addition of the world-famous flavours of Polish food. If you've ever enjoyed Polish cuisine, the thought of traditional pierogi, sausages, wine, mulled beer, and sheep's cheese probably makes you drool.
Krakow at Christmas is undoubtedly the place you want to be, savouring regional cuisine, appreciating exquisite artisanal creations, falling in love with the city, and being surrounded by some of the friendliest and most welcoming people, amplified by the holiday atmosphere.
Austria, Vienna
It's time to travel to Vienna if you haven't already, so you can take in the city's unique architecture and the classical music scene.
Can you picture your experience being made even more bizarre by the sight of this lovely city covered in snow, the twinkling lights of the holidays, and the scent of holiday spices?
The well-known mulled wine, Weihnaschtspunsch, can be tried either alcoholic or not; the beverage cost is included in the mug, and if you return it, they will refund the cost. The mugs are a delight with festive decorations, and you'll frequently consider returning them.
There are many Christmas markets in the city, but the ones in front of the Rathaus and Schröbrunn Palace are the most well-known. A sizable Christmas fair is set up in front of the Rathaus, like a scene from a children's story, complete with lights, food, drinks, a Christmas tree, performances, and kid-friendly activities.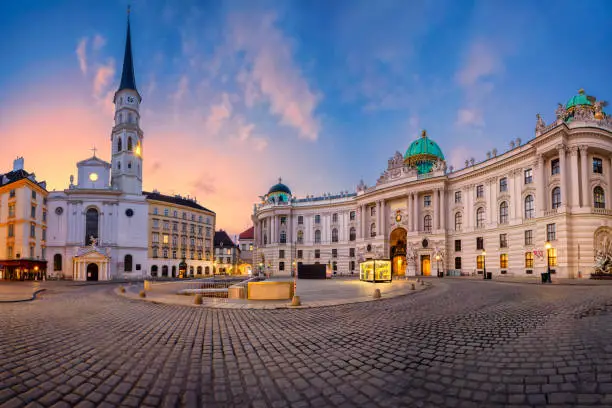 Go to Schröbrunn Palace instead if you'd want a more sedate market; it has a more romantic ambience with the palace in the background and, after Christmas, transforms into a lovely New Year's market.
Starting in the middle of November and lasting through Christmas, markets and holiday décor are available. You won't want to miss the opportunity to stroll through its festively decorated streets while inhaling the holiday aroma.
Oh! Don't forget to try your luck at ice skating in front of the Rathaus, which has one of the most exquisite and expertly designed rinks I've ever seen in Europe.
In Vienna, the skating rink is created around the lovely Rathaus, with lanes that allow you to enjoy the gorgeous illuminated structure from all sides. Unlike other skating rinks, which consist of an open circular or square space around the Christmas tree.
Dresden, Germany
Dresden, a tiny city of great historical significance, has one of the most traditional Christmas markets I've ever been to, jam-packed with events honouring its customs.
The Christmas celebrations officially start with the ecumenical liturgy at the Kreuzkirche, which is filled with lights, the aroma of gingerbread in the air, and Christmas carols.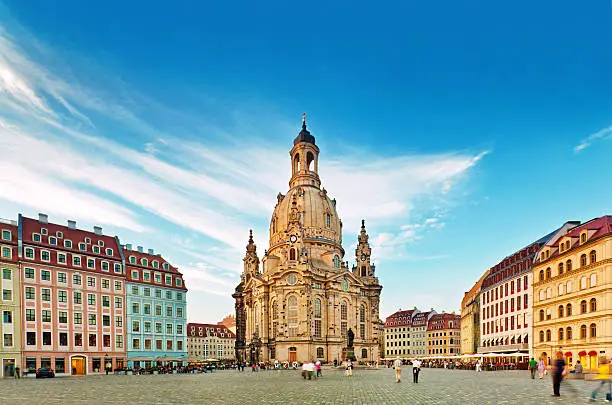 One of the main occasions revolves around their baking customs. For a festival solely dedicated to it, tonnes of the famed Dresdner Stollen, a bread with candied fruits and a mixture of chestnuts, hazelnuts, and walnuts, are produced. All proceeds from its sale go to charity.
The day the city's Christmas tree is adorned, and the Gingerbread Festival are only two examples of the numerous activities that take place there.
Christmas Travel Advice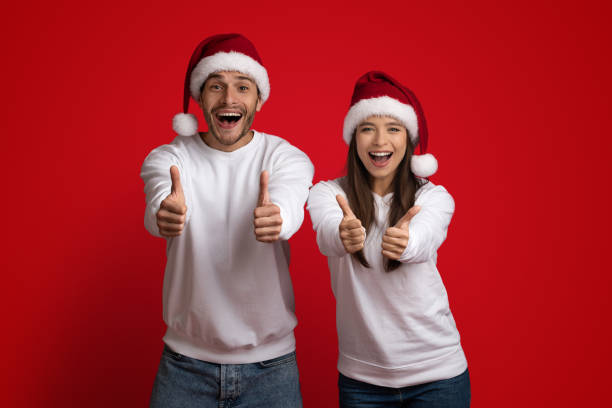 If you're planning on travelling during the Christmas and New Year holidays, be sure to check the latest travel advisories. Many countries are still experiencing political unrest, which can cause major delays and disruptions in transportation.
In addition, some areas are prone to extreme weather conditions, such as winter storms. Always check the most recent information before making your travel plans.
Cologne, Germany
One of the places that many tourists like to visit is Cologne, which is also one of my favourite cities in Germany. With the decorations, lights, and distinctive Christmas aroma of spices, its mouthwatering bread, candies, gingerbread, and the unmistakable perfume of cooked apples, its inherent charm is made even more charming.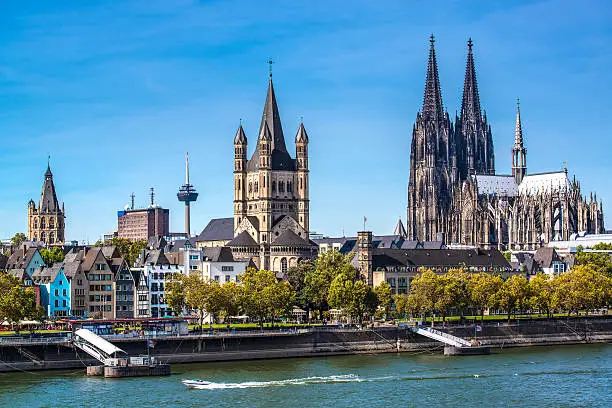 Millions of people attend the greatest market, which is unquestionably located in front of the third-tallest cathedral in the world; however, you should also visit the smaller markets and allow yourself to become fascinated and lost in the city's streets.
Colmar, France
One of the most significant locations along the renowned Wine Route is Colmar, a small town in the Alsace region that borders Germany. The city has a strong German influence, which is visible in the local architecture and is full of colours and canals that make it resemble a combination of Venice, France, and Germany.
The city itself is lovely throughout the year, but Christmas time will make you feel as though you are in a fairy tale.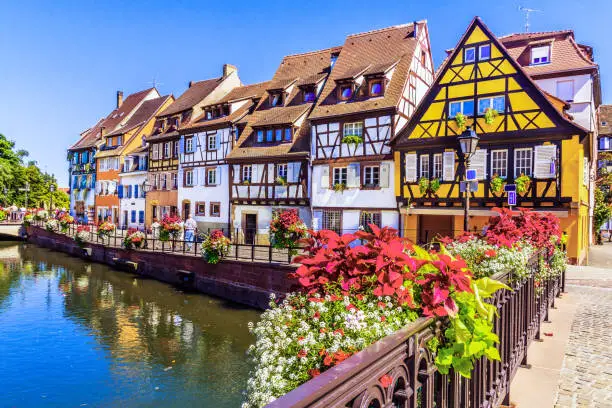 The six-week-long Christmas celebrations feature tiny Christmas markets in each location that resemble tiny villages and are filled with handcrafted goods made by the best local artisans.
Get lost in the narrow medieval streets and indulge in the most genuine regional goods, local wines, and tiny performances. Don't forget the skating rink as you listen to kids singing Christmas songs alongside the boats on the city's canals.
Conclusion:
If you're looking to travel during Christmas and New Year, there are a few things you need to keep in mind. First of all, the holidays are typically peak season for travel. This means that there will be more flights available and better prices. Additionally, many airlines offer special deals on holidays.
You may also be able to get a good deal on hotels, car rentals, or other forms of transportation. Finally, it's always a good idea to book your travel as early as possible. This way you'll have the best selection and the lowest rates.