10 Easy Christmas Breakfasts Ideas For You To Enjoy
The morning of Christmas is not like any other morning; rather, it is a morning that is full to the brim with magic, joy, and generosity. Because of this, the meal has to be somewhat different from the foods we are often accustomed to having in the morning.
I'm going to wrap off our conversation by giving you a few recommendations for Christmas breakfast that will help you get the most out of each day. While some of these may be accomplished very quickly and with little effort, others will require more of your time and energy.
Santa Claus Cupcakes
One of my favorite things to do around Christmas is to surprise children, and this recipe is definitely one of my favorites to do so. Because the chocolate foundation and the raspberry buttercream go so well together, this dessert will make children and adults happy.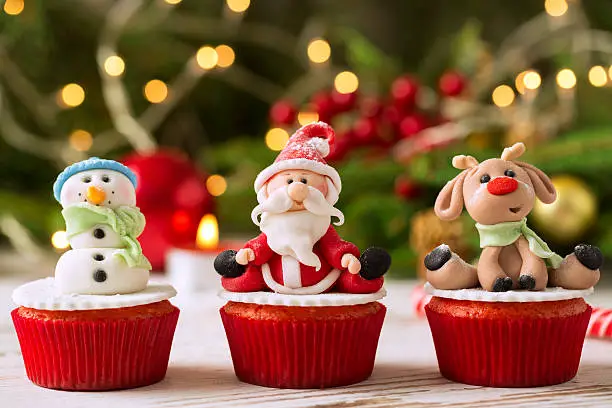 Red Velvet Hot Chocolate
We are going to keep using the color passion red. A traditional treat throughout the holiday season is hot chocolate. Everyone in the family sat down together at the table where there was chocolate and churros.
Not the color, although I enjoy that as well; rather, it's the enticing cream that comes with the hot chocolate that's my favorite part of this beverage. You have never experienced the depth of flavor that chocolate has to offer, that much I can guarantee.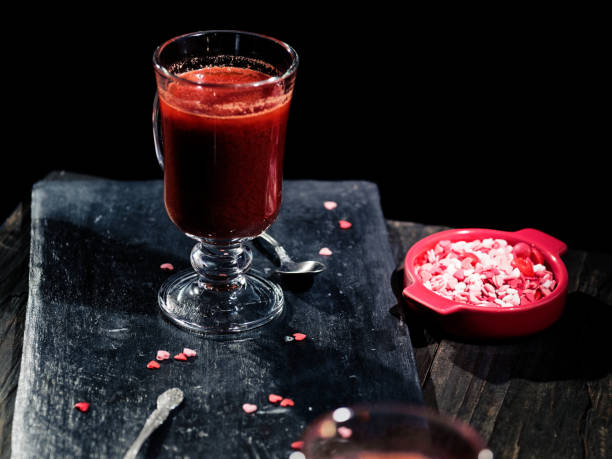 Pandoro, Christmas Flavour
The Pandoro can be thought of as the panettone's distant relative. It is a fact that the development of it will take three days of our time, but let me reassure you that the end product will be well worth the effort. Without a shadow of a doubt, I'll be having this for Christmas breakfast (accompanied by the previous hot chocolate, of course).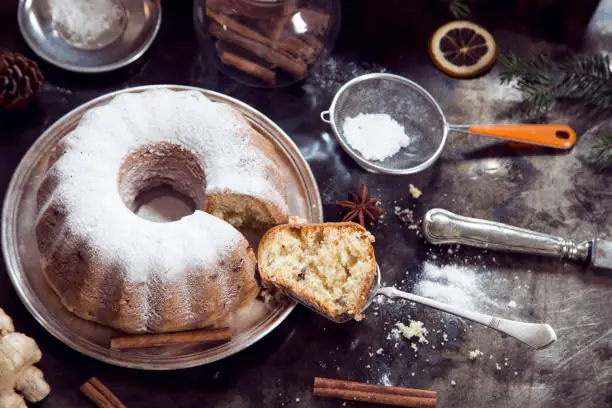 It is customary to serve it dusted with vanilla icing sugar, which, in imitation of the snowy peaks of the Italian Alps that are so prevalent during the holiday season, isn't a lovely sight.
Spanish Kings Cake Stuffed with Jijona Nougat Cream
This Spanish Kings Cake, in its most basic form, will render you incapable of uttering a single word. Delicious, airy, and just right for these date nights. Because while it is true that purchasing it is a relatively simple process, making it yourself is far more satisfying, and the end result is significantly superior. On Christmas morning, you should present this gift to yourself.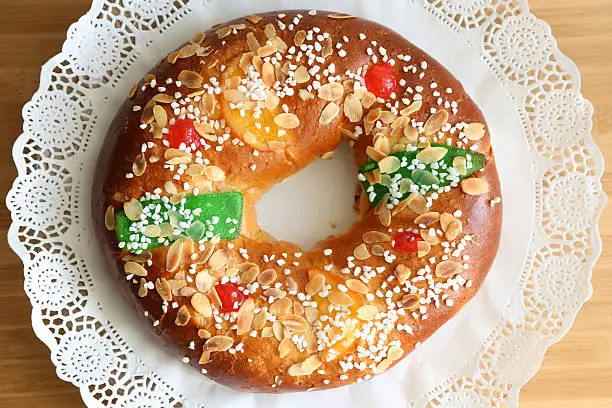 Spice and Chocolate Muffins
Because of their incorporation of some of the most traditional Christmas spices and chocolate, these muffins are sure to be a hit at the breakfast table on Christmas morning. The fact that even the youngest members of the family may lend a hand in the kitchen is one of the aspects of this dish that appeals to me the most.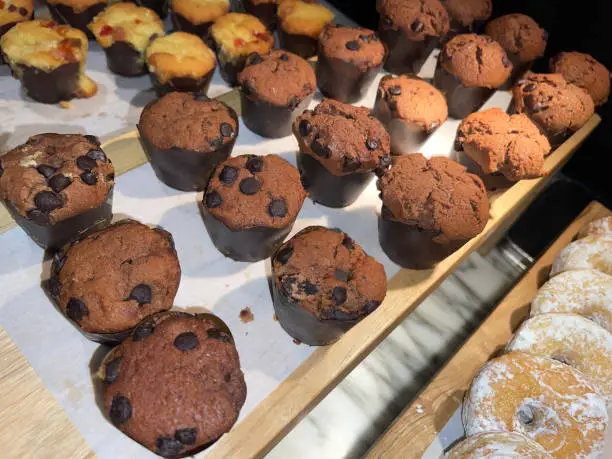 Cupcakes, The Recipe of a Lifetime
This is the recipe for you if you're not a fan of spices but instead, go toward the more classic cupcakes. Because they are really easy to create, in addition to the fact that they taste great.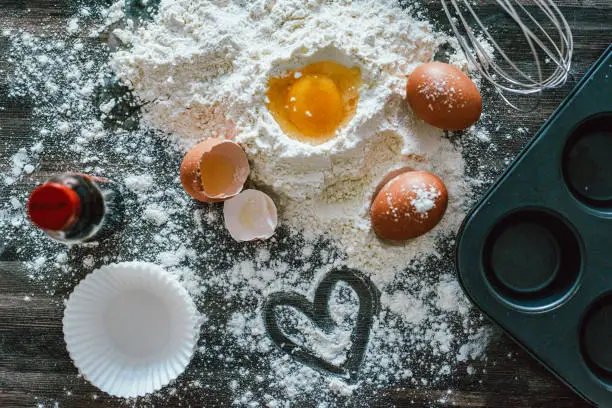 The fact that they are prepared in such a short amount of time allows us to eat them straight from the oven, which is my favorite aspect of their preparation. It is enjoyable for both young people and older people.
Cinnamon Ricotta Danish Braid
Because of the holiday's close association with cinnamon. In addition to being highly attractive and delectable, this braid is an excellent choice for Christmas breakfast. It takes very little time and effort to prepare, and by the time we have finished opening all of our presents, breakfast will be ready, and the entire home will have a pleasant holiday aroma.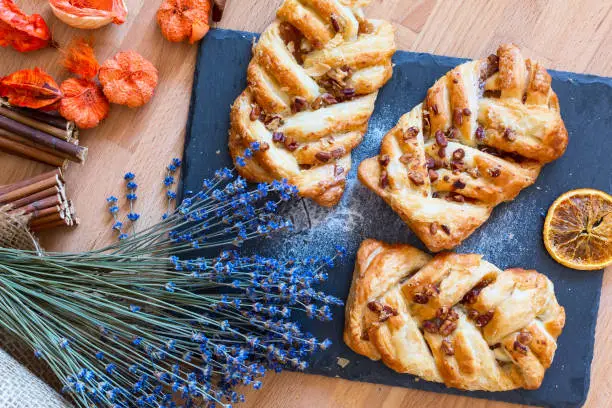 Speculoos & Yoghurt Cup Cake
It is feasible to prepare a cake with only a cup and a spoon as the only filthy kitchen implements. There is also the possibility that this cake can be put together in less than ten minutes and with the assistance of nothing more than a microwave. I have flavored speculoos this time, but you could also add chocolate chips or fresh fruit. You'll adore it.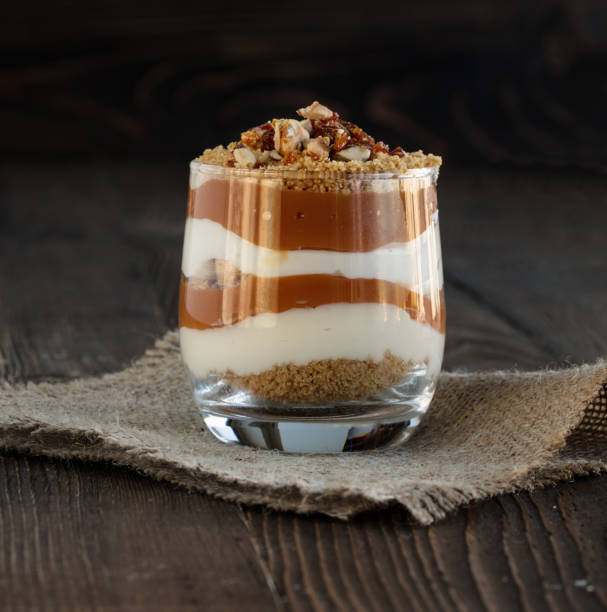 Pancakes
To mark a special occasion with a festive Christmas breakfast, nothing beats pancakes. When we want a spirited start to the day on Sundays or on special occasions, we make them at home to give us the boost we need.
On this particular occasion, I have paired them with cream and toffee sauce; but, in times of binge eating and excesses, fresh fruit is a very nice alternative and should be considered.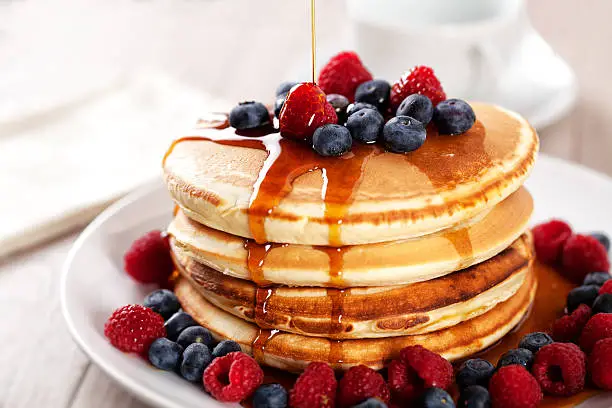 Crazy Fact: Fruit Cake is edible even after 106 years 
When a Fruit Cake contains a significant amount of alcohol, it can be kept edible for many years. In 2017, a 106-year-old Fruit Cake in excellent condition and almost edible was discovered. Wrapping the cake in alcohol-soaked linen before storing it is one way to extend its shelf life.
Spiced Waffles
The holiday season is the perfect time to enjoy spices. Therefore, these spiced waffles, which are easy to make and quite tasty, will be the ideal choice for Christmas breakfast over the next holidays. You may serve them with any toppings you choose, such as whipped cream, chocolate, jam, or even fresh fruit.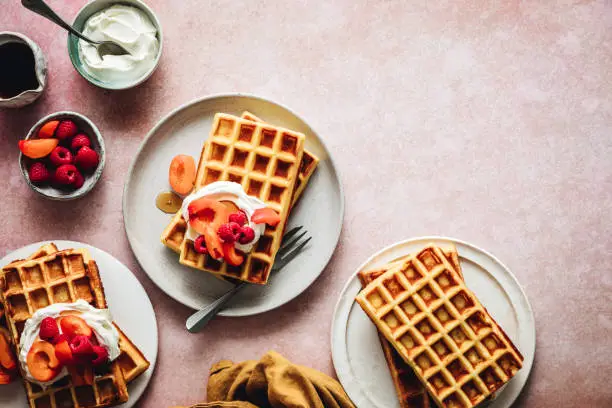 Crepes
You may stuff them with anything you wish in the same manner as the two recipes before it. With one minor modification: we are able to make a filling that is savory. I adore them when topped with cheese and ham. Which of these delicious fillings is your favorite?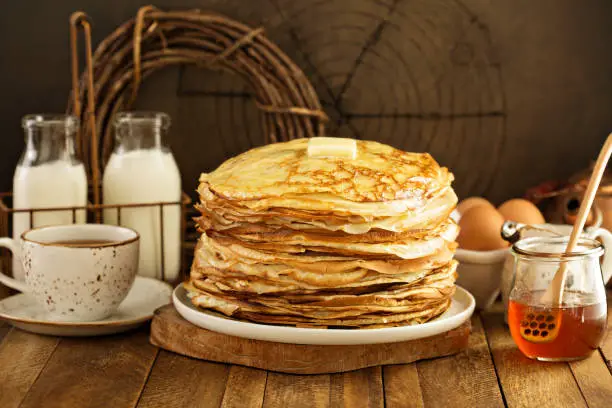 Conclusion
Christmas morning is one of the happiest days of the year, and it's also a time when families gather together to celebrate. Whether you're hosting or attending a Christmas morning breakfast, there are plenty of easy and delicious options available to make everyone happy.
In this article, we have provided you with some easy Christmas breakfast ideas that will leave you feeling satisfied without spending too much time in the kitchen. So what are you waiting for? Start cooking!