8 Best Christmas Games for Adults (Enjoy The life)
Christmas Games for Adults have become a part of the tradition as these are very joyful. There are different games for different age groups and settings but importantly there is no solid boundary between these divisions.
This means, one game can be associated with more than one group.
In this post, I am suggesting some of the top games that are exclusively appropriate and entertaining to adults.
This is a big hit in the list of games surrounded by the theme of Christmas. It is really a great game for adults, however, well-suited for parties and children as well.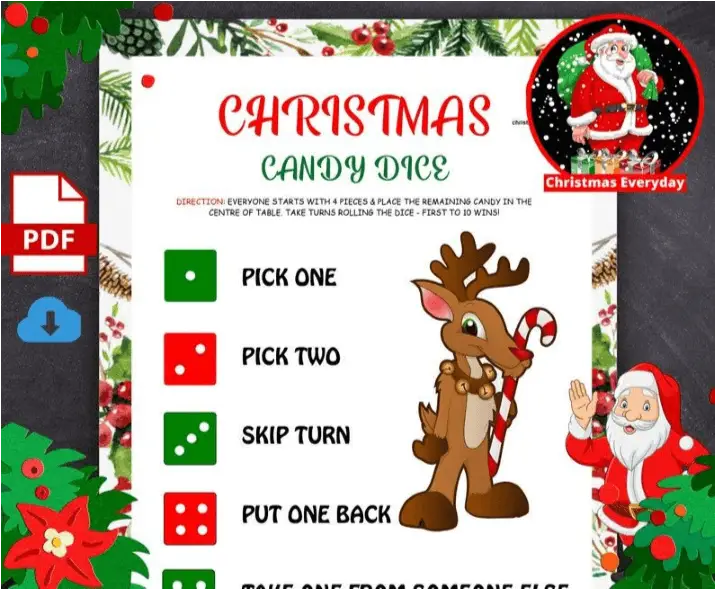 This means you can play this game with people of different ages as well. Everything you just need to download from our store subsequently print, play, and enjoy with others!
We are also offering 13 free gifts with this game along with an unlimited printing option. You can also opt to play from your devices such as tablets, laptops, or even phones.
There is a game that can make your Christmas better holly jolly! I love Hallmark Christmas movies so I invented this superb game that really brings real amusement to them.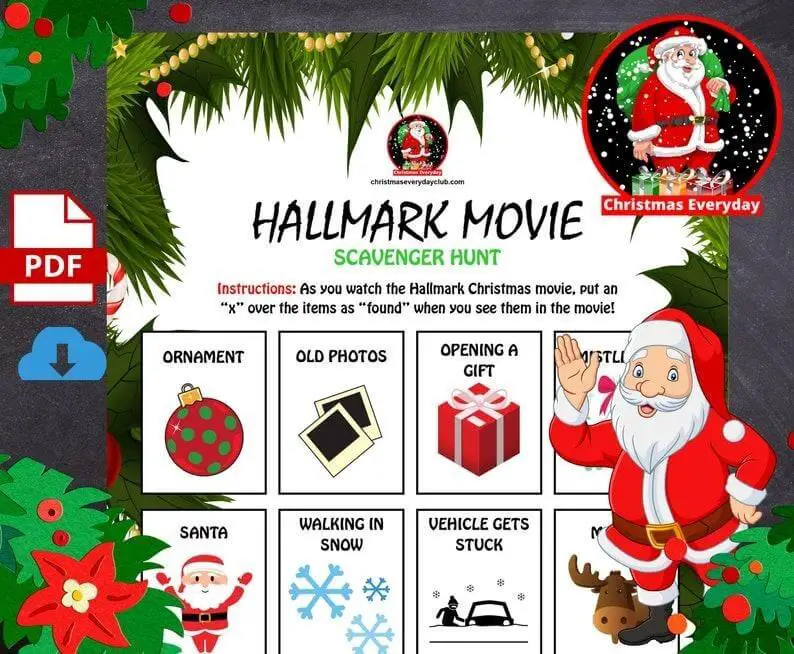 It can be played by either teams or individuals. A perfect combination is a cup of hot chocolate and Hallmark Christmas movie.
Find a person who matches the clue, the first to get a line and yell "Bingo" wins! This entertaining game is also available for instant download. After the payment, you will receive the option to download.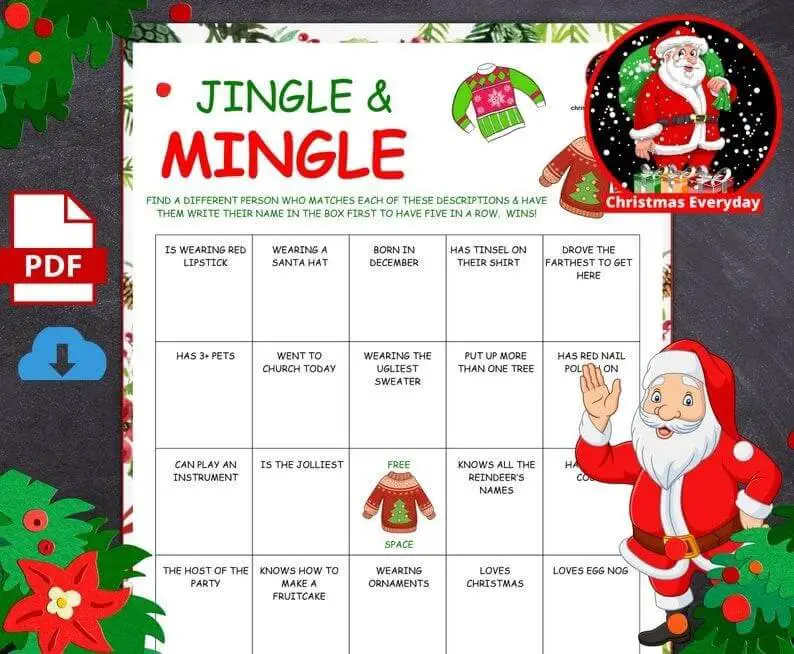 It is just required to score more and more before running out of time. It will be used as a social ice-breaker because the participants need to interview other members checking if anyone fits the clues on the page. The names are written and the one to get five in a row first wins.
This is a fun dice rolling, gift exchange game. These types of games are very creative and memorable. This will really make everyone laugh and bring extra fun to the party.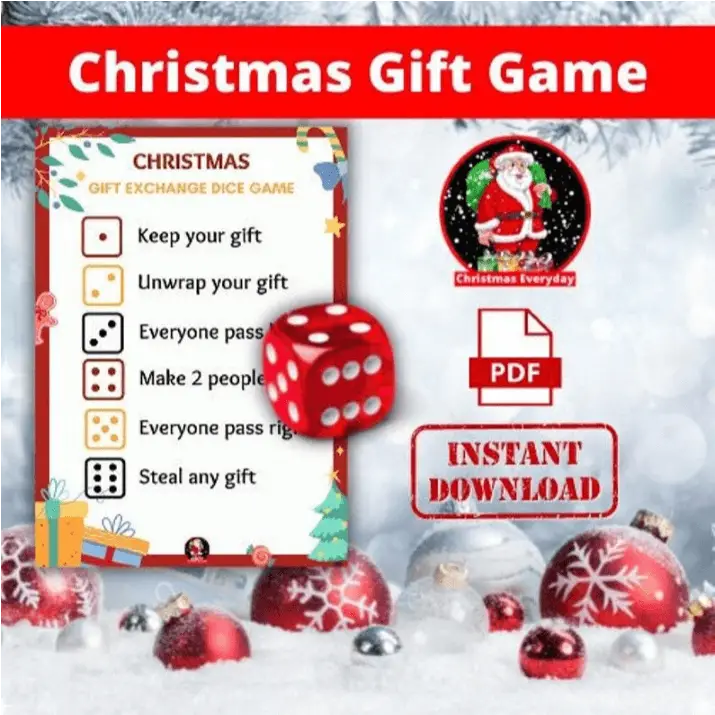 Roll the dice and see what you have to do. Will you get to keep your gift or will you swap it? Will you steal someone else's gift? Play this game for extra fun this Christmas.
When there is a need to do something different, the best option is Bingo games. Despite being fun, this game is also very easy to play. It is Bingo with movies, but these are romantic Christmas movies.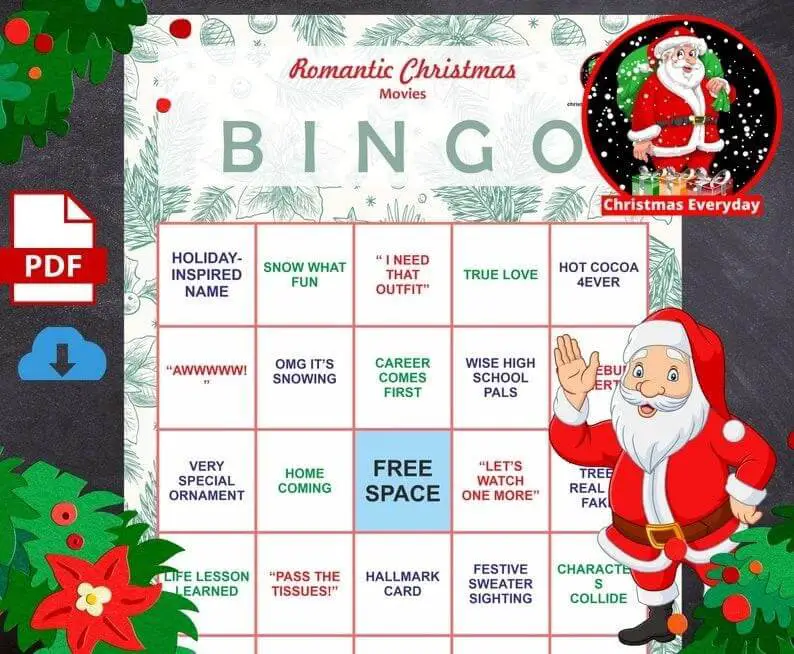 You just need to distribute the cards to every participant. Luckily, like other games, it is also available on our Etsy-store. You can print in a few seconds and play!
Another game to be played at Christmas is "What's on Your Cell Phone?". Depending on the variety of things on the phone, different points are assigned to each category.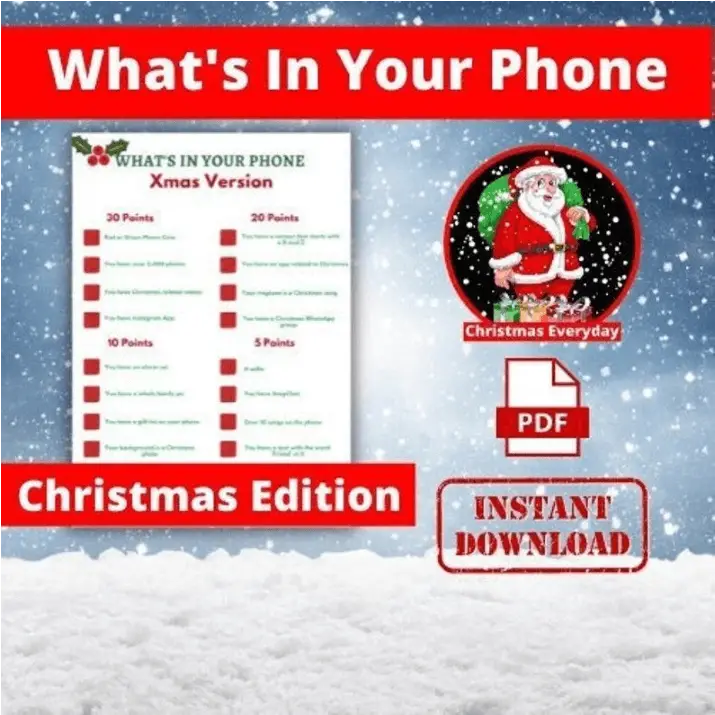 Such as, scoring for images of certain kinds, songs, games, calendars, Facebook, Whatsapp, Telegram, etc. I think you get the idea, the next step is to play and get points.
At least all of us love emojis and movies. The connection between these two things in the form of games is a very creative invention. The ability of guessing is also required in this game as well.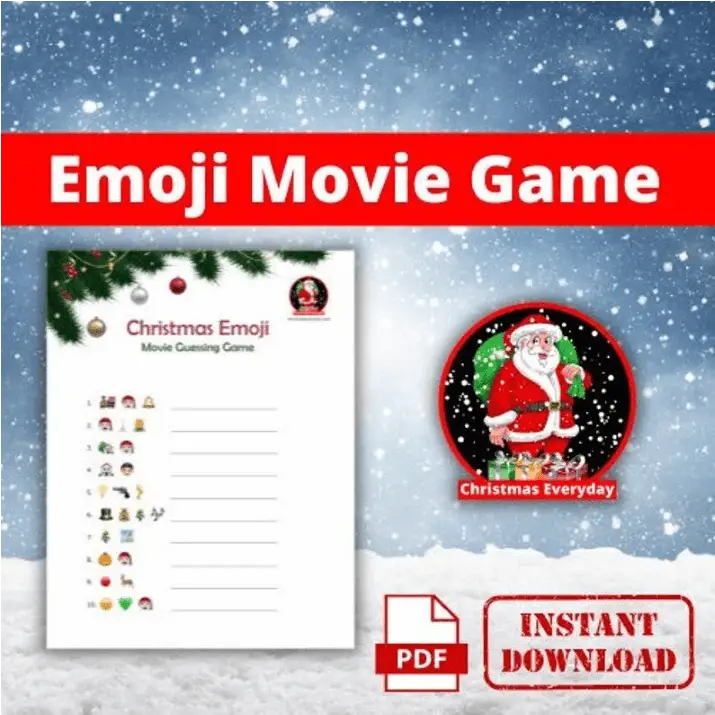 Creativity, fun, challenge, and observation are reasons that people love to play Emoji movie games at Christmas. All you need to note the clues and guess the movie. On our store, this game comes with a free downloadable gift.
This is another famous game that indulges your creative pursuit. I assume that you had played similar games at your school times and you enjoyed them, is it?
Now it is time to play this game at an adult stage but I assure you that this is gonna amuse you no less than your childhood experience.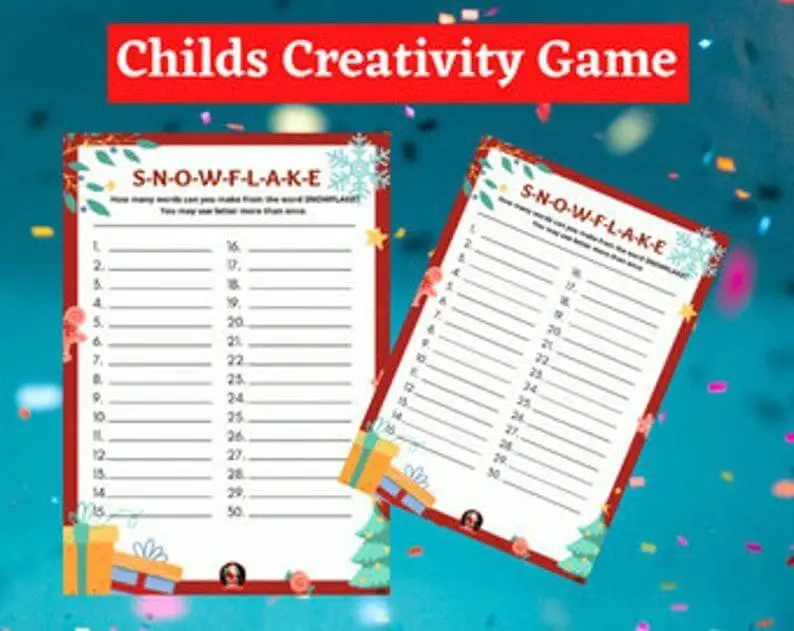 Try to create many words and enjoy the game. Remember, there is a huge variety of word games. However, the recommended word game is based on the theme of creativity or how many words you can create. Let's challenge your fellows and enjoy it.
To conclude, I would say that from Candy Dice to Make Words, all of the games are based on the theme of Christmas and are perfectly fit for adults. All the games are available at our Etsy store and you can purchase them as well as other themes all year long.
Tell us which game you like the most and any other suggestions would be appreciated! Keep enjoying and Happy Christmas!