Secrets to Hosting the Most Memorable Christmas Party Ever
It's that time of year again: the season of giving, love, and lots of parties! And what better way to celebrate this happy time of year than by having a party that everyone will remember?
We have all the tips you need to throw the best Memorable Christmas party ever, whether it's a small get-together with close friends or a big party for the whole family. We can help you with everything from planning the food to managing the guest list. So sit back, take it easy, and get ready to be the best hostess ever!
Planning Ahead
To throw a great Christmas party, it's important to plan ahead. The earlier you start, the more time you'll have to work out all the details and make sure the party goes smoothly.
First, you must pick a date and time for your party. Make sure to pick a day that most of your guests can attend. No one should be left out of all the fun!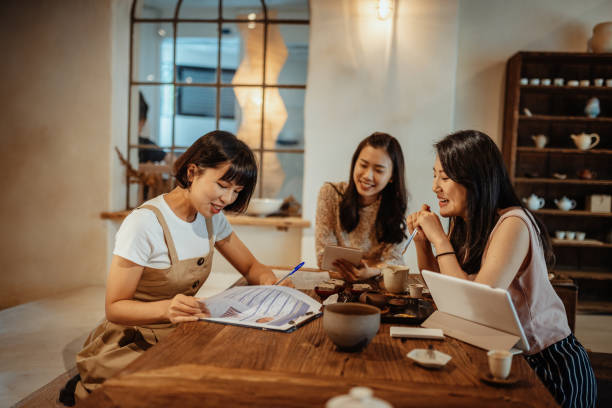 Next, make a plan for how much your party will cost and stick to it. This will keep you from spending more than you need to and ensure you have enough money for everything.
Once these things are taken care of, you can start thinking about who to invite. Will they be sent by mail or by email? What kind of facts should they have?
Think about any special requests your guests might have, like food restrictions or illnesses that might affect how you plan the meal or where they sit.
Menu Planning
One of the most important parts of throwing a Christmas party is making a plan for the food. It keeps your people happy and pleased, and it also sets the tone for the whole event. If you want to add some excitement to your holiday menu, think about serving traditional foods with a modern twist.
Make a list of the foods you want to serve at your party. Feel free to combine tastes from different countries or cuisines to make new combinations that your guests will love. Consider people with special food needs, such as vegetarians or people who can't eat gluten.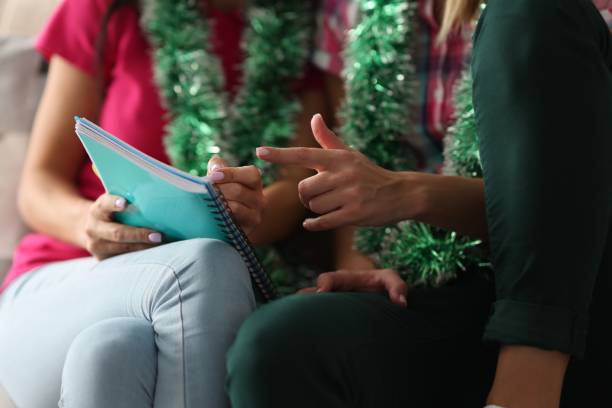 Once you've decided what to serve, start getting ready early, so you won't be too busy the day of the party. Make sure you have all the food and tools you need ahead of time, and prepare any food that can be done ahead of time.
Another great idea is to serve starters that are small enough to eat in one bite instead of a full meal all at once. This lets people snack while talking to each other without getting too full or crowded.
Christmas Fact For You: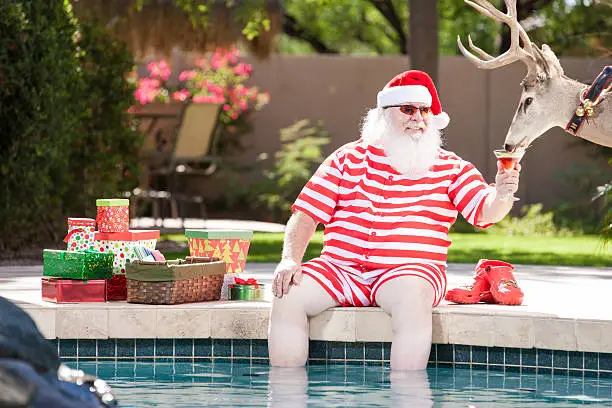 In Poland, it is traditional to serve twelve different dishes for Christmas Eve dinner, representing the twelve apostles.
Guest List Planning
Planning the guest list is one of the most important parts of throwing a great Christmas party. Your people can make or break your event, so it's important to think carefully about who to ask.
First, you should think about who you want there and why. Do you want a small, close-knit party with close friends and family? Or do you want to have a bigger party with coworkers and other people you know? Clearing up your goals will help you figure out what to do.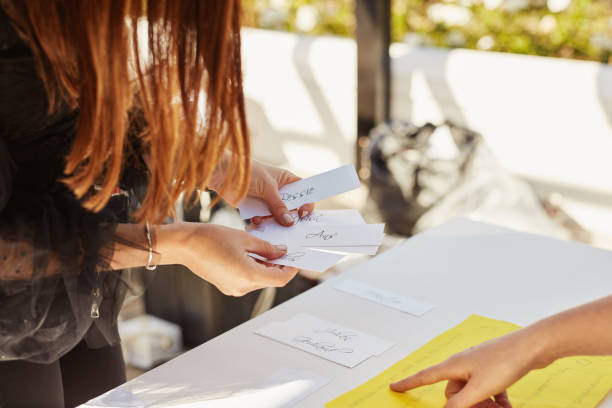 Once you know who you want to invite, you can start sending out invites early. Give people a lot of time to plan, especially during this busy time of year.
Also, keeping track of RSVPs as they come in is important. This will help make sure everyone has a good time without making the place too crowded. If people don't reply quickly, you may need to follow up with them, but always do this nicely and respectfully.
Think about how the list of guests fits with the theme or mood you've chosen for the party. If you want a laid-back atmosphere, choose easy-going and friendly people. But if you want your party to be elegant, you might only invite people whose style fits that tone.
The Night of the Party
The party night has finally come! You've worked hard to plan, arrange, and cook, and now it's time to enjoy what you've done. Here are some ways to ensure your party is remembered well.
First, make sure everything is ready before people come over. This means doing things like lighting lights, putting on music, and making sure all the food and drinks are easy to get to. As each person comes in, greet them warmly. This sets the tone for a fun evening.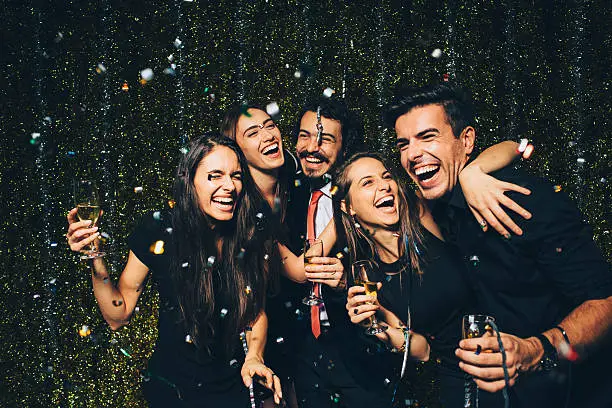 Plan some fun things to do, like games or a gift swap, to keep everyone busy all night long. If you want to get creative with your decorations, set up a place where people can make their own ornaments or have a contest to decorate Christmas cookies.
When it's time to serve food and drinks, set up stations in different parts of the room so that guests can get to know each other while enjoying their drinks. Make sure there are plenty of non-alcoholic drinks for people who don't want to drink or are driving.
Getting Ready for the Party
Now that the decorations are up, the menu is set, and the guest list is finished, you can focus on getting ready for your Christmas party. Here are some tips to help you get ready for a fun night without stress.
First, make sure there are enough seats for everyone who is coming. If you need to, you can rent or take chairs or set up comfy floor pillows. Make sure there is enough room for everyone to move around in the party room.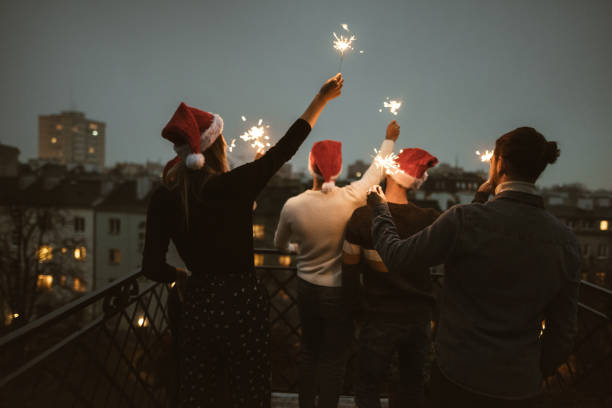 Next, make sure there are plenty of drinks all night by buying ice, cups, and drinks that don't contain alcohol, like soda and water. You could hire a bartender or ask a friend you know to be in charge of making drinks.
Don't overlook music. Make a mix with holiday songs and current hits that will get people up and dancing. Place the speakers in the party room so that everyone can hear the music well.
Take some time to do something nice for yourself before the party. This could mean taking a long, peaceful bath or getting your nails done. If you feel strong and at ease, you'll enjoy your own party even more.
The Aftermath of a Memorable Christmas Party
As the party winds down and your guests start to leave, it's important to take a moment to think about how hard you worked to make your Christmas party a success. When you throw another party, it can be helpful to remember what went well and what didn't.
Make sure to clean up any messes before you go to bed so that you don't wake up to a mess. Don't forget to thank your guests for coming. It's always nice to send them home with a small party gift or treat.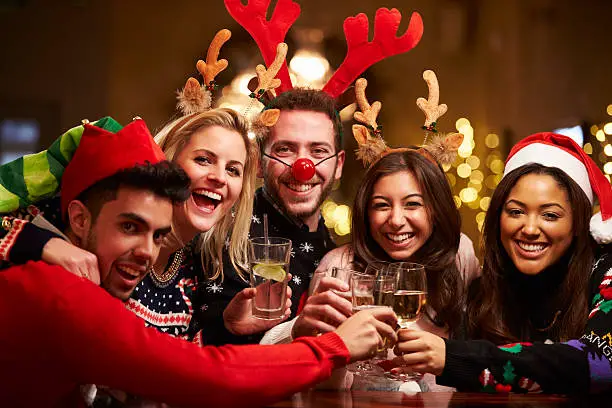 Hosting a Christmas party that everyone will remember takes time, planning, and attention to detail. But if you follow these tips for planning ahead, decorating your space beautifully, making an amazing menu plan, carefully choosing who will be on the guest list, getting ready for the big night itself, and cleaning up afterwards, you'll be well on your way to throwing a truly memorable party this holiday season!
Conclusion:
Whether you are planning your first Christmas party or Tenth-anniversary bash, there are a few key things to keep in mind to make sure that the party is truly memorable. Follow these tips and you will be sure to have everyone talking about your amazing celebration for years to come.