The Top 10 Christmas Traditions from Around the World
The Top 10 Christmas Traditions from Around the World
There are as many Christmas customs as there are nations, cultures, and individuals on the planet. Some are entertaining, such as concealing brooms in Norway. Others, like the one about the dead horse in Wales, are odd, bordering on offensive. These are the ten most bizarre Christmas celebrations.
Christmas is celebrated in a variety of ways across the globe. December 25 has diverse meanings and rituals in each culture. Thus, although it is typical in Argentina to see trees decked with lights, cribs, and children awaiting the coming of Santa Claus, the celebrations are less traditional in other regions.
From lighting candles to jumping over bonfires, each tradition has its own unique twist on this festive occasion. Get ready to be transported across continents as we explore The Top 10 Christmas Traditions from Around the World!
Krampus (Germany, Austria, Hungary)
Krampus is a demonic monster in Alpine folklore, and the benevolent Santa Claus is his brother. During Christmas, this figure with a chain and a rod punishes misbehaving children, in contrast to his other self, who rewards nice children with presents, according to mythology. At the beginning of December, many people dress up as Krampus and walk the streets, scaring youngsters…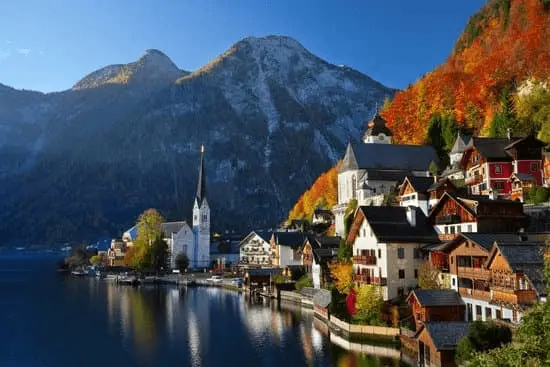 Hide the brooms (Norway)
Witches and bad spirits, according to Nordic legend, wander the night sky on Christmas Eve. As a result, it is customary to conceal all brooms in homes to prevent such entities from obtaining them. Some even blast into the sky at midnight as a warning to keep away.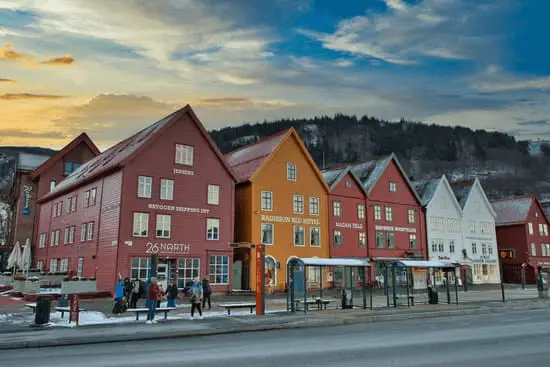 The Befana (Italy)
The Italian equivalent of Santa Claus is an ancient witch known as La Befana. The Three Wise Men, according to mythology, stopped at her home to ask for directions on the way to see baby Jesus and urged her to join them on their trip, but she declined since she had too much housekeeping to do.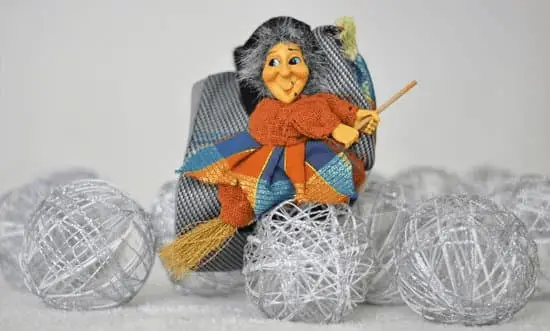 She changed her mind as the three took off and attempted to locate them, but she couldn't find them, no matter how hard she tried. Since then, she is said to have flown on the night of January 5 (the eve of the Magi's visit with the newborn Jesus). La Befana, like Santa Claus, brings presents to youngsters. Instead of milk and cookies, the Italians present you with a dish of sausage and broccoli, as well as a glass of wine.
Christmas Fact For You: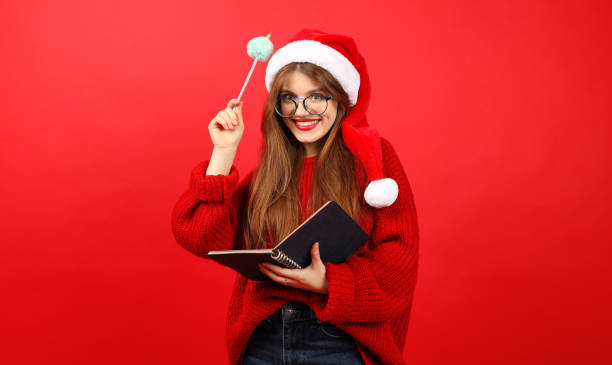 In Iceland, there is a tradition of giving books as Christmas presents on Christmas Eve.
Burning the Devil (Guatemala)
It is observed on December 6. On that day, families build bonfires and burn Satan images to drive away bad spirits and celebrate the triumph of good over evil. People used to take all of their waste out of their homes and burn it on fire, but today, because of environmental concerns, they ignite piatas shaped like the devil.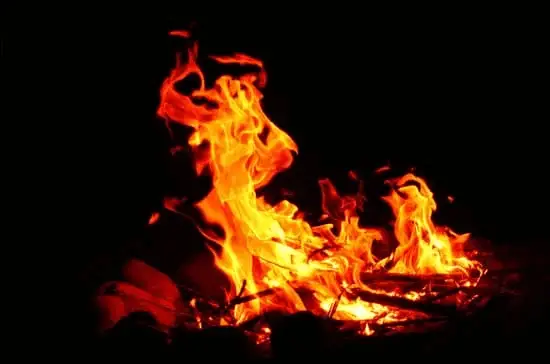 The Night of the Radishes (Mexico)
On December 23, merchants and artists in Oaxaca offer radishes that have been carefully carved to mimic managers, animals, and local architecture, among other oddities. As Christmas centerpieces, radish carvings are available. A considerable amount is also offered to the designer of the finest design.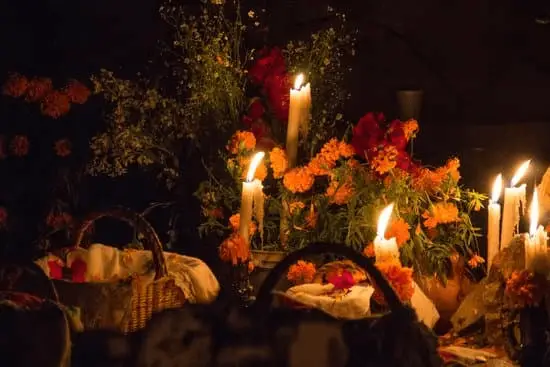 Lucky Cobwebs (Ukraine)
Because of an old legend, Ukrainians connect cobwebs with good luck. The concept gained popularity when a low-income family successfully grew a Christmas tree from a pine cone.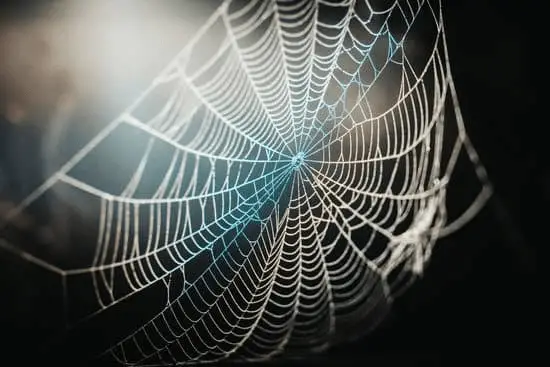 The kids were delighted to decorate it, but they could do nothing with it. Sensing the parents' and children's grief, the spiders built dazzling silken webs around the tree, which became silver and gold as the sun rose. As a result, trees in Ukraine are decked with spider web simulations to attract good fortune.
Tio de Nadal (Catalonia)
To de Nadal (a Catalan phrase that translates as Christmas log) is a ritual observed in that Spanish area. A face is carved into a hollowed-out tree, branches are added for legs, and it is topped with a little red hat. Beginning on December 8, family 'feed' the nadal every night with presents and sweets.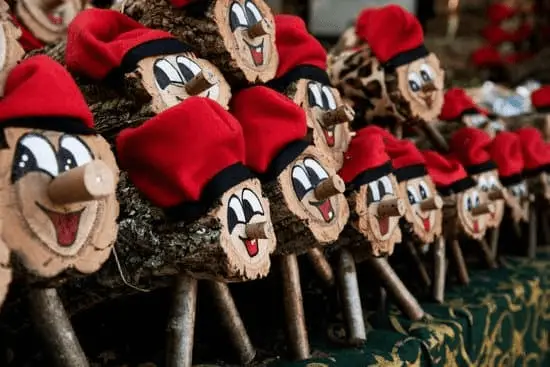 They also wrap a blanket over him to keep him warm in the midst of winter. On Christmas Eve, the log is put in the (unlit) fireplace, and family members take turns beating it with a stick, instructing it to drop the presents and sweets while singing Christmas carols.
Party on the beach (Australia)
The beach is the natural environment selected by many families and groups of friends for picnics from sundown, pondering the surfers dressed as Santa Claus when the temperature in Australia hits 30 degrees. Alcohol usage is strictly prohibited on Sydney's beaches, with severe penalties.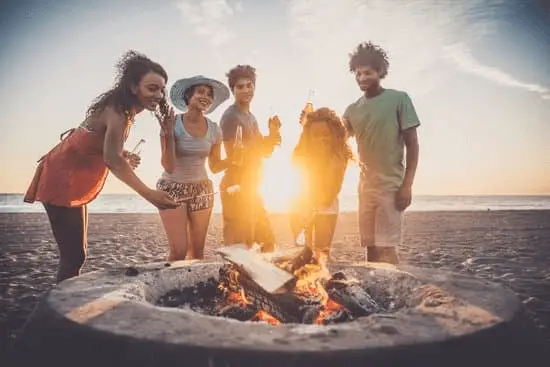 Yankee Fried Chicken (Japan)
Just like the holidays in Argentina are linked with sweet bread and vital tone, the Christmas table in Japan contains the renowned Kentucky Fried Chicken. Every year on Christmas Eve, it is believed that 3.5 million Japanese households consume it.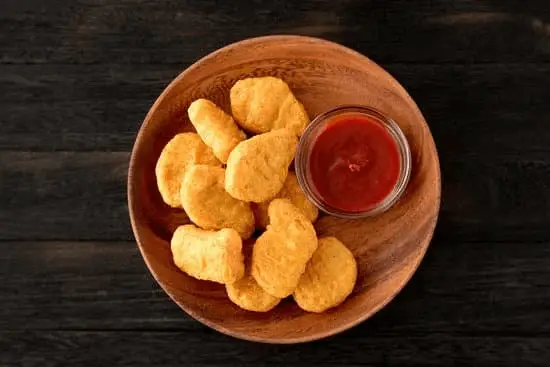 It is the successful, and still continuing, the consequence of a marketing effort called Kurisumasu ni wa Kentakkii (Kentucky for Christmas) that the firm launched in the 1970s.
Because Christians make up such a tiny proportion of the island's population, that suggestion compensated for the absence of widespread Christmas customs. Reservations for the chain's sites are accepted months in advance.
The dead horse carols (Wales)
Welsh Christmas songs are not as widely known as those from Spain or Italy. When the Welsh opens their front door in December, or even in the middle of January, they may discover a friend or family hidden beneath a sheet decked with ribbons and bells, carrying a (actual) horse skull on a pole.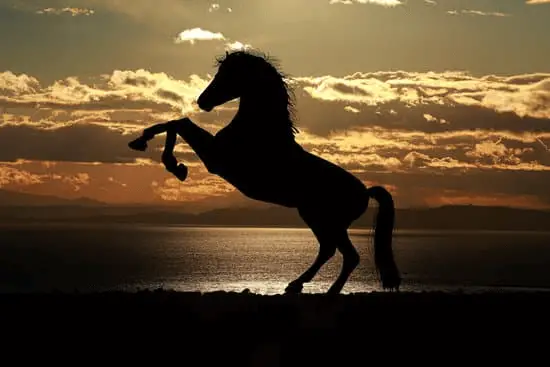 The tradition, known as Mari Lwyd (grey mare), signifies that the little surprise is followed by an equally unique challenge: a war of rhyming insults.
Conclusion:
Christmas is a time of celebration and togetherness, where people come together with their loved ones, be it family, friends, or co-workers, to partake in unique traditions from around the world.
Among the most popular Christmas traditions are exchanging gifts, decorating, enjoying a festive meal, attending church services, and spending quality time with loved ones.
We trust this information has been helpful in familiarizing you with the top 10 Christmas traditions celebrated globally.