The Ultimate Guide to Creating the Perfect Christmas Experience
The Ultimate Guide to Creating the Perfect Christmas Experience
It's never too early to start preparing for a fantastic Christmas experience, especially considering that the most lovely season of the year is just around the horizon. There is nothing quite like the experience of making amazing memories during this special season, whether you are hosting a large family gathering or just spending the day with the people you care about most in the world.
With our comprehensive guide to planning an outstanding holiday party, you won't have to worry about anything, from determining what to do on Christmas Day to selecting the ideal gifts for everyone on your shopping list. We've got you covered. So let's dig in!
Deciding What to Do on Christmas Day
The anticipation that surrounds Christmas Day is tangible, but with the abundance of opportunities available, it may be difficult to choose how to spend the day. To get started, think about the traditions that your family already has and the activities that everyone likes doing together.
Putting down a schedule for the celebration that caters to everyone's interests is a fantastic idea. This can include beginning the day with breakfast in bed, followed by unwrapping gifts while seated around the Christmas tree. After that, you may go for a stroll or play some games before sitting down to a delectable Christmas dinner that includes all of your go-to meals.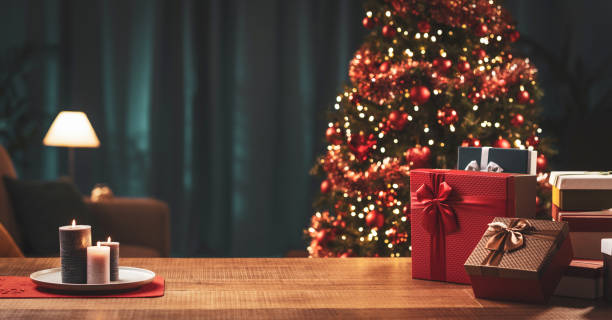 Another choice is to go out and participate in local holiday activities, such as ice skating at a local rink or paying a visit to Santa Claus at his grotto. Reading a good book or watching an old Christmas movie while curled up on the sofa may be just as pleasurable for those who choose to keep a lower profile over the holiday season.
No matter what you do, be sure to keep in mind that the most important part of any Christmas celebration is spending quality time with the people who are important to you. Consequently, in the middle of all the celebrations, you should have plenty of moments throughout the day for laughing and connection.
Planning a Christmas Dinner
In particular, if this would be your first time hosting Christmas dinner, you may find that the preparations for it are both exhilarating and daunting. The best way to ensure that your Christmas dinner goes off without a hitch is to make preparations far in advance and have everything ready to go before the big day.
When you are organizing the lunch, the guest list should be the first thing that you think about. You should take into consideration any dietary limitations or preferences that your visitors may have, such as a desire for gluten-free or vegetarian alternatives. You may then go on to the process of coming up with ideas for the menu.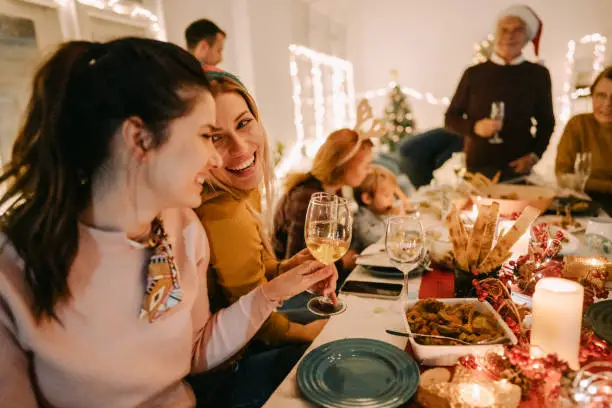 It is important to bear in mind that traditional holiday dinners often include roasted turkey, ham, mashed potatoes, stuffing, and gravy. When determining what foods to offer, keep this in mind. You are, however, more than welcome to make the meal your own by preparing distinctive sweets and side dishes that honour the customs of your family.
When you have finished finalizing your menu, the next step is to determine how much food you will need depending on the number of people that will be attending. It is better to overestimate the amount of food needed than to underestimate it, so make sure there is enough food left over for everyone!
Don't ignore the importance of presentation! Your family get-together over the holidays will seem even more memorable if you take the time to create a table that is tastefully adorned with seasonal centrepieces and place settings.
Keeping these helpful hints in mind will make it a breeze to organize an unforgettable Christmas meal.
Christmas Fact For You: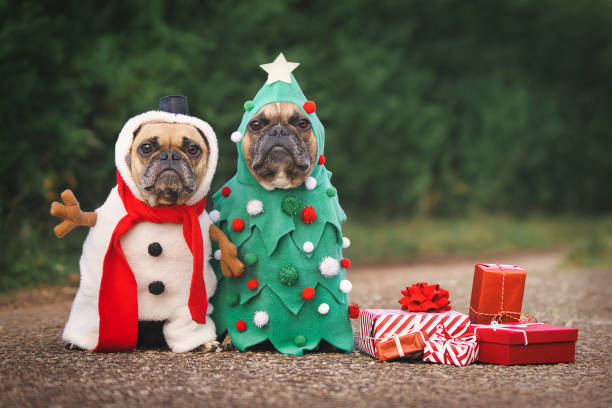 The world's largest snowflake on record measured 15 inches wide and 8 inches thick, and fell in Montana in 1887.
Decorating the Home for Christmas
Getting into the holiday spirit at home is one of the most enjoyable aspects of the Christmas season. Getting everyone in the holiday mood by participating in a festive and exciting activity, such as decorating the home for the holidays, is a great idea.
To begin, choose a color scheme or general concept for your assortment of decorations. You could go with the tried-and-true combination of red and green, but you could also experiment with something more novel, such as blue and silver or gold and white.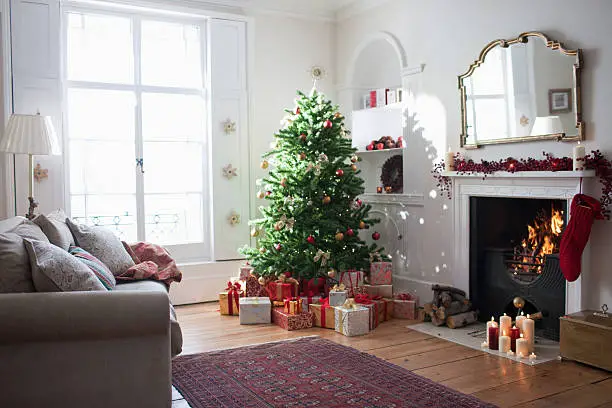 You may decorate your home for the holidays by stringing lights around your windows, around your Christmas tree, or even outdoors if the weather is nice enough. For an additional dose of festive pleasure, drape some garland over the railing of your staircase or drape it over your fireplace.
Do not overlook the need to decorate the tree! Pick up ornaments in colours that go with your colour scheme, and for added flare, tie some tinsel or ribbon around them. And the finishing touch should always be a shining star or angel.
Be sure to add some finishing touches everywhere over the home, such as stockings placed by the fireplace or throw cushions on the sofa with a festive motif. You can turn any room into a warm and inviting winter wonderland that is just right for enjoying Christmas with the people you care about by using only a few simple decorations.
Choosing the Perfect Presents for Your Friends and Family
In simple terms, putting together the ideal Christmas celebration include making preparations for the activities that will take place on Christmas day, cooking a delectable meal, decking the halls of one's house with seasonal happiness, and selecting the most thoughtful gifts for one's loved ones. When you go shopping for presents, give yourself some time to reflect on what each individual could value and take pleasure in receiving.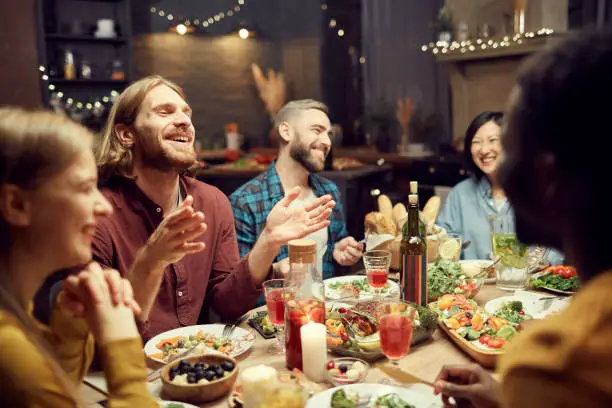 Keep in mind that it's not only about the present itself but also about demonstrating how much you care via thoughtful actions, so make sure you keep that in mind. Be sure that each gift is beautifully wrapped, and add a handwritten letter or card that conveys your appreciation and appreciation for the gift.
If you follow these guidelines, you will be able to provide your family members with a Christmas event that will live long in their memories and be remembered by all of them. During the whole of this wonderful season, be sure to spread merriment, laughing, and the festive spirit!
Conclusion:
Christmas is a time for family, friends, and celebration. It's the time of year when we all come together to celebrate the holidays, eat tons of delicious food, and give gifts to our loved ones. Creating the perfect Christmas experience can be challenging, but with a little planning and effort, it can be easy!
In this article, we've outlined everything you need to know in order to make your holiday season one to remember. From selecting the right gift for your loved ones to figuring out what kind of decorations will look best in your home, we've covered it all! Thanks for reading and happy holidays!