8 Best Family Christmas Movies on Netflix 2022
Spending time with family is one of the best moments of Christmas celebrations and Christmas Movies on Netflix are one of the sources of family gatherings on this occasion. Every family celebrates Christmas by watching some movies which can inspire the Christmas spirit and give an enjoyment element as well.
There are varieties of family-friendly films which can be watched so I am here to share some of the best Christmas movies on Netflix that you can choose to watch with your family.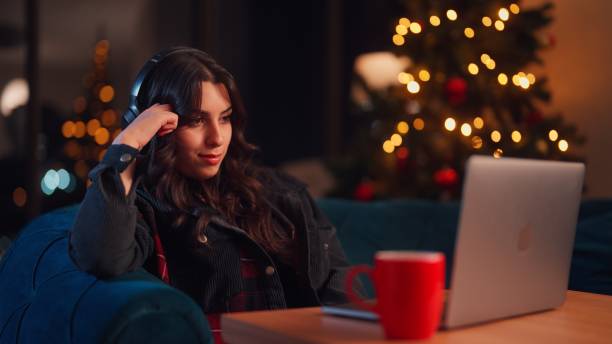 After selecting any of these, make sure to take cookies, and popcorn with you, and remember to wear matching pyjamas. This is gonna be a very unique moment in the precious hours of Christmas.
1. The Christmas Chronicles
This movie will really captivate your emotions and you will be really inspired by its themes. The characters are designed fantastically and Interestingly, this movie is very attention-grabbing from its very start to finish.  It will be helpful to understand and realize the real spirit of Christmas.
2. A Boy Called Christmas
This is another movie that is really enjoyable. I am sure that the story of this film will keep you intrigued till the very end. You would really like the heart-touching moments, it's gonna make you smile a lot.
It has a little surprise at the end, which you really need to pay attention to and long-lasting moments are waiting for you. To make the long story short, I would say that you will love this movie with your family.
3. Home for the Holidays
This movie is very relatable and heartwarming, funny, and relatable. Once you watch this, you will enjoy it every Christmas. Everything, the casting, performance, and characterization are wonderful. I think your family can relate to something in this movie!
4. Jingle Jangle: A Christmas Journey
The best feature of this movie is the musicals which give a feel of stage musicals all the way. The story's very heart-warming and the message in it is even better – nothing's impossible when you believe it can be done. The movie is very adorable as its sets are really
Breathtaking, awesome singing, exceptional dancing, and fabulous casting. The movie is highly recommended, especially in the setting of the family at Christmas.
5. A Cinderella Story: Christmas Wish
On Christmas, you just need to sit back with your family and enjoy yourself. You will be aesthetic to its storyline and how beautifully it has been portrayed. The movie is Christmas themed and full of songs.
6. Free Rein: The 12 Neighs of Christmas
Another movie for you that is impossible not to like. Because there are a number of enigmatic characters in the story, including her sage grandfather and her new friends. Marshmallow World, Candy Cane Lane, and Christmas Wrapping are great songs that will please you all the way.
7. Spookley and the Christmas Kittens
Watching "Spookley and the Christmas Kittens" on Christmas is a fun element in its nature. It is desirable to watch as it involves magnanimous speaking fruits, vegetables, and kittens guiding viewers on ethics and through songs emphasizing peace, family, and friendship.
8. Christmas Open House
Last but not least, one of the best and latest movies is "Christmas Open House" which premiered on November 11, 2022. The storyline of this movie has encapsulated the theme of Christmas and is quite enough to inspire you and your family.
I tried my best to share my own experience and research that will be hopefully implementable to you. On this occasion, it will be really enjoyable for you. Finally, tell us about your experience with which of these movies you like the most. Best wishes!