The 7 Best Christmas Celebrations in the World
The 7 Best Christmas Celebrations in the World
Christmas has become more than just a religious holiday. It's a global festivity that brings friends, family and loved ones together, regardless of religion or location. While the media might have you believing that the holiday season is about emptying your wallet on gifts for your nearest and dearest, these unique times have made the importance of Christmas celebrations even more prominent. Christmas is one of the best times to travel, and as the world opens up again, now is the time to start planning your festive getaway.
The True Meaning of Christmas
Starting as a celebration for the birth of Jesus Christ, Christmas has become synonymous with good food, family and gifts for those closest to us. Whether you are religious or not, Christmas is a time for remembering everything that we're grateful for and sharing that with the people we care about. Every country celebrates Christmas differently, but the common themes of love and cheer are the same wherever you go.
Not sure where to start? Here are 7 of the best Christmas celebrations in the world to get you in the festive spirit this holiday season.
Santa Claus Village, Finland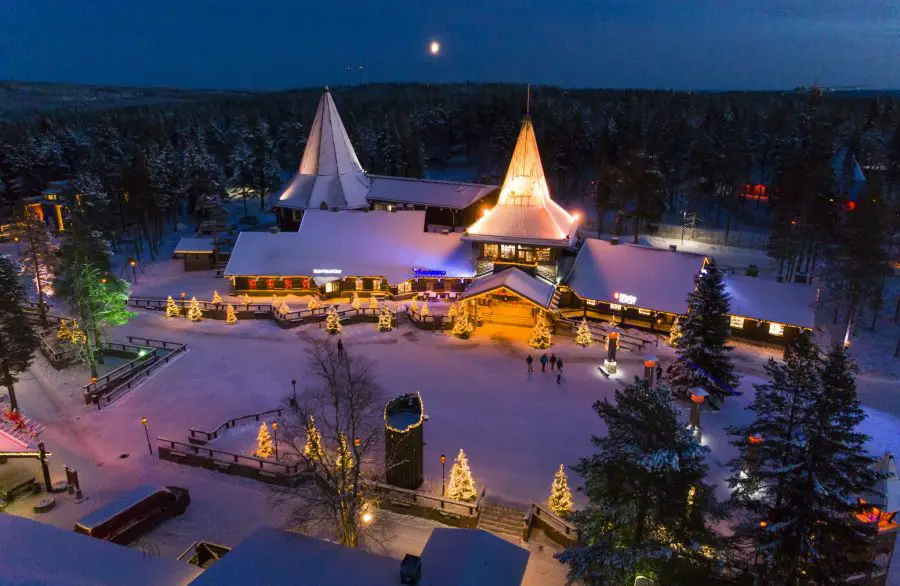 If you're after the most authentic Christmas festival experience, Santa Claus Village in Finland has you covered. This Santa-heavy seasonal festival features holly-jolly men in red suits and markets filled with festive delights. Drink a cup of warm eggnog mixed with cinnamon and enjoy the thick winter snow as you soak in this iconic Christmas celebration. Wild reindeer and curious wildlife only add to the atmosphere, and you'll feel like you've just stopped onto the front of a Christmas card.
If you're after more of a tourist-friendly experience, Santa Park Amusement Centre is only a short drive from the Santa Claus Village. Not for the tight-pocketed, you'll have to splash some cash for this Christmas festivity, but in our opinion, it's worth every cent.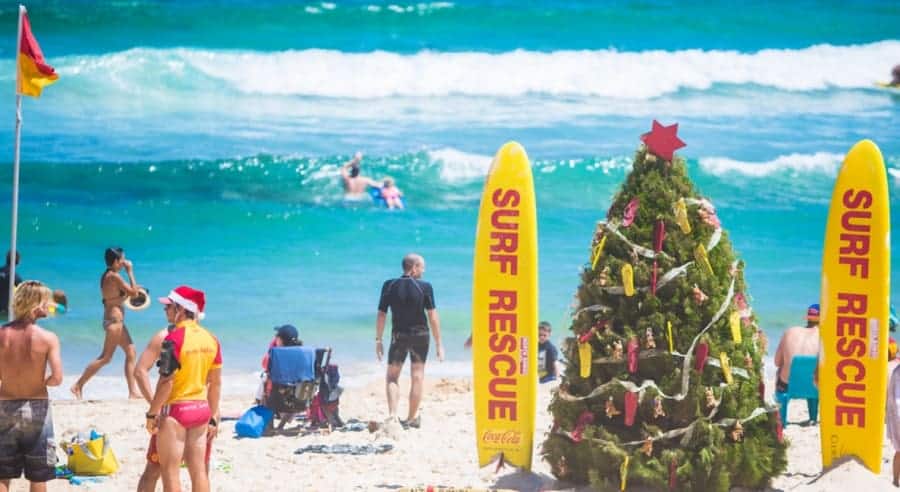 Thinking of spending your holiday season in warmer climes? Australia's Bondi Beach features one of the biggest Christmas celebrations in the Southern hemisphere, without a single snowman in sight. Play a game of beach cricket with fellow travellers as you enjoy a barbecue and fresh seafood in the sun. For the party animals, the Bondi Pavilion is always lined up with artists and DJs ready to make this one Christmas experience you won't forget in a hurry.
Midnight Mass, The Vatican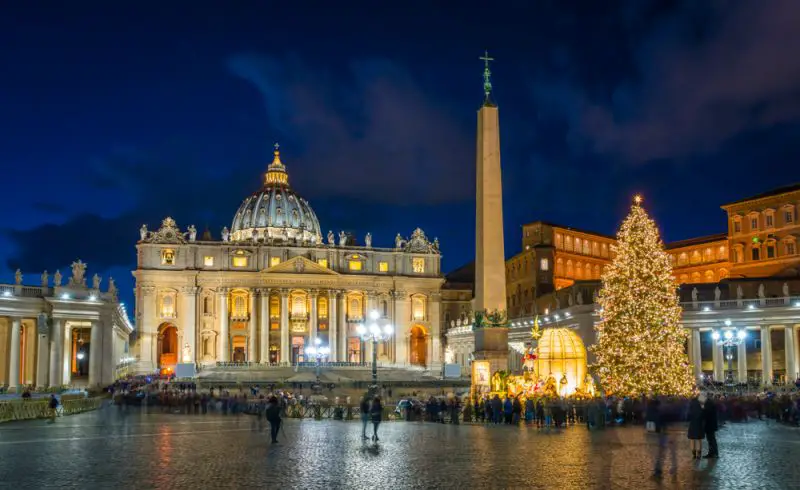 So you're wanting to do Christmas the Catholic way this year? Make a trip to the Vatican for a special experience that will tickle your festive bone and feed your soul at the same time.
Vatican City is worth a visit all year round, but lights up in a special way in December during Christmas festivities. Markets awash with roasted chestnuts and Christmas puddings line the streets, and choirs carol joyful tributes to the son of God. Markets aren't the only way the city comes to life; living nativity scenes roam the streets to celebrate the birth of Jesus Christ through interactive re-enactment.
For your spiritual side, tourists from all over the world flock for Midnight Mass in St Peter's Basilica Sessions run on Christmas Eve and at noon on Christmas Day, and have a haunting beauty of celebration that you'll be talking about for years to come.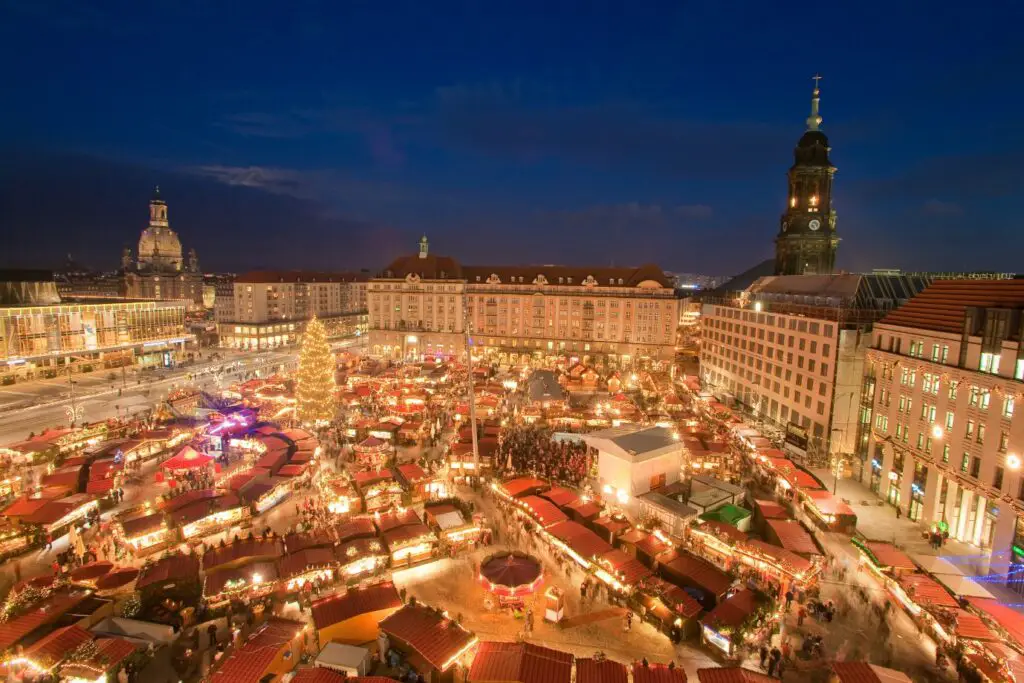 Nothing says Christmas festivities quite like a German Christmas market. The Christkindlsmarkt in Nuremburg is a long-standing favorite for those who dream of the classic European Christmas tour, and for a very good reason. Set in the historic Hauptmarkt, this seasonal market hosts over 180 stalls selling Christmas baubles, candy and toys. Enjoy a piece of traditional German bratwurst and a glass (or three) of gluhwein as you browse this fairy-tale event.
If you want the perfect Instagram picture, head to the centre of the market to take some snaps of the iconic Christmas tree adorned with colorful decorations and laden with presents.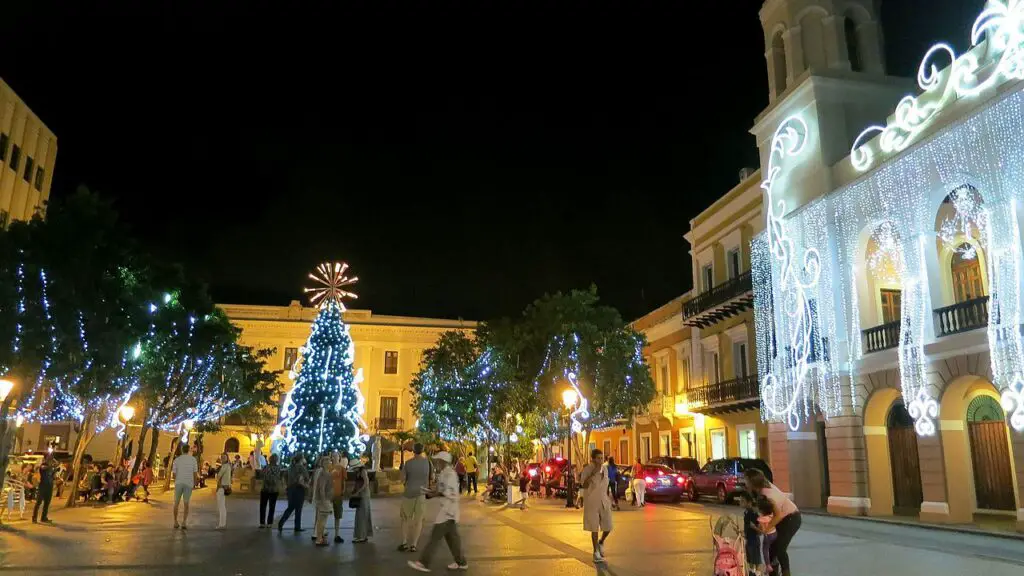 Another Southern Hemisphere Christmas celebration, San Juan in Puerto Rico serves spice and personality with its festivities. This tiny island makes up for it with raucous parties that rage from early December until Three Kings Day on January 6. Teams of carolers roam the streets to bring the Christmas spirit to all who hear them, and encourage you to get involved!
Head to City Hall and the promenade Paseo de la Princesa for awe-inspiring decorations and bewitching fairy lights to raise even the Grinchiest Christmas spirit.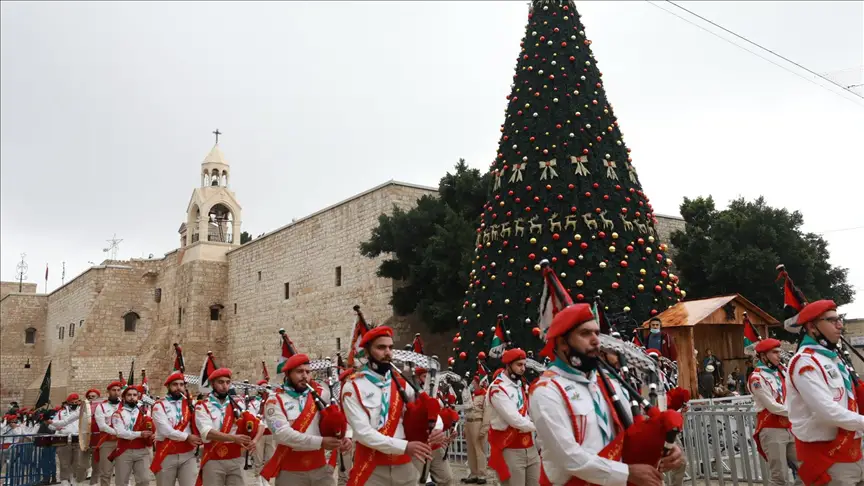 No Christmas festivities tour would be complete without a visit to the place where it all began. The birthplace of Jesus Christ hosts striking and jaw-dropping displays each year that embrace the entire city and its historic significance to the global holiday.
Visit the Old City to witness the marching bands, living nativities and delicious markets unlike any others in the world. Locals and tourists alike turn out in droves during December to become part of this living piece of history. For an unforgettable Christmas experience, join in on Midnight Mass St Catherine's church on Christmas Eve as the clock strikes 12 on the most important day in the Christian calendar.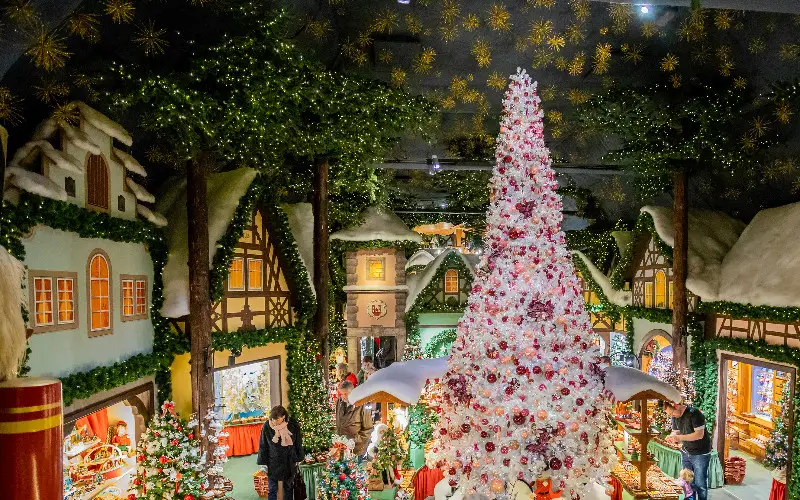 The name Hong Kong might not immediately bring to mind glittering lights and snowy Christmas markets, but this is one city that knows how to celebrate. Sparkling shopfronts and markets in every side street during December create an unforgettable atmosphere for your Christmas travel. Stroll the streets of downtown Hong Kong and sing along to the carols played on hidden speaker throughout this city as you snack on roasted nuts and sip delicious ginger wine.
For a glowing Christmas display, Hong Kong Pulse hosts a vibrant light show between December 1-28 every year. Watch the buildings and streets light up in glorious technicolour as you become part of the most dynamic Christmas exhibition in the world.
Tis the Season, All Year Round
As Ebenezer Scrooge famously said, "I will honour Christmas in my heart, and try to keep it all the year". While these unique festivities might be seasonal, the memories you create in these beautiful locations can keep the cheer for years to come.
If you enjoyed these best Christmas celebrations, why not check out these Christmas traditions too. Also comment below which celebration you liked the best.