The Ultimate Guide To Wrap Christmas Gifts
The Ultimate Guide To Wrap Christmas Gifts
The holiday season is coming closer, and giving presents to loved ones or special persons in one's life is usually an excellent way to express affection for them. You will win the award for the most creative, unique, and thoughtful person of the holiday season if you wrap Christmas gifts using these suggestions.
If Christmas is one of the times of year that you look forward to the most and you enjoy surprising the people who are important to you with thoughtful gestures and presents, we strongly suggest that you keep reading and add this link to your list of favorites because you will find some amazing ideas to wrap Christmas gifts in this article.
It is probably the most important thing to choose the appropriate present; nevertheless, when that priceless object is wrapped in gift wrapping that expresses the receiver's personality and the giver's affection, it gives an unbelievable feeling of satisfaction and satisfaction.
Because each of the unique Christmas gift-wrapping ideas that are detailed in the following paragraphs is so simple to execute, you will soon become an expert in the art of gift wrapping. If you follow these guidelines step by step and pay attention to the details, you will find appealing concepts that you most likely had yet to consider. Let's do it!
How to wrap Christmas gifts?
Before we get started, let's talk about how to wrap Christmas presents in a way that is both efficient and quick. You'll be able to wrap virtually anything if you just follow these few easy steps.
If you put these suggestions into practice, you should be able to see an improvement in your gift-wrapping talents.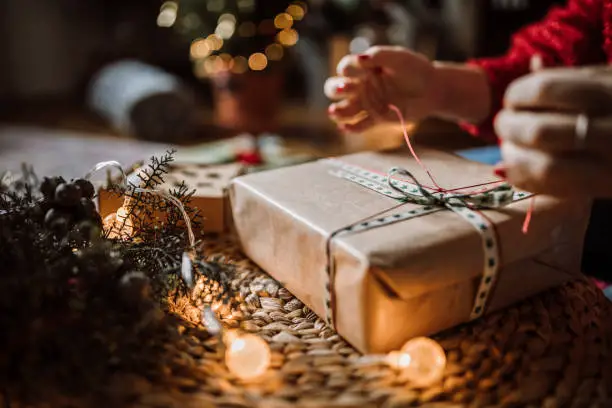 Take into account who the gift is for
Gift-wrapping for clients is unquestionably different from gift-wrapping for family members. Consider your emotional connection to the recipient as well as the setting where the gift will be delivered, such as a work dinner, a private family celebration, or a gathering of friends.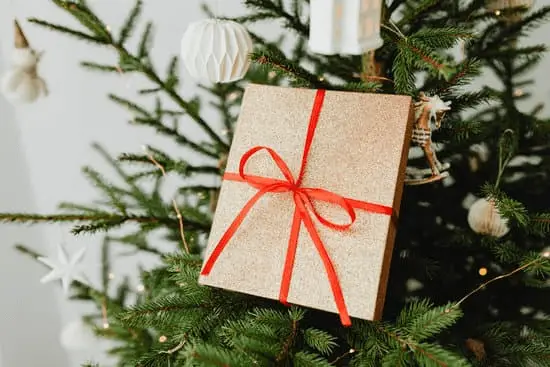 Measure the gift before: A gift can come in countless sizes and shapes, including square, round, bottle-shaped, spiked, etc. When selecting the wrapping, which can be made of glittering paper, a sturdy but attractive bag, or even a box embellished with Christmas decorations, take into account the size of the gift and the material it is made of (even if it is fragile or heavy).
Look for ideas: It's important to have fun with the creative process of gift-wrapping. Instead of spending all your time trying to find the black thread, look for Christmas gift-wrapping inspiration to get creative. The recipient of the present should be delighted when they receive it, as it is the ultimate purpose.
Personalize gifts: If you're stumped on how to wrap Christmas gifts, consider the season's aspects! Include holiday-themed colors, graphics, and figures in your design. For instance, all of your presents could be wrapped in gold paper, tied with a red bow, and given a green gift card to make them stand out under the tree.
Reuse, reuse, recycle: After completing these procedures, gather the supplies needed to wrap your Christmas presents. I advise you to use the paper or bag from an old gift you preserved because you liked it, or to decorate the wrapper with natural objects like pine cones or dried leaves.
Time for a Christmas Fact: If you gave all the gifts listed in the "Twelve Days of Christmas," it would equal 364 presents.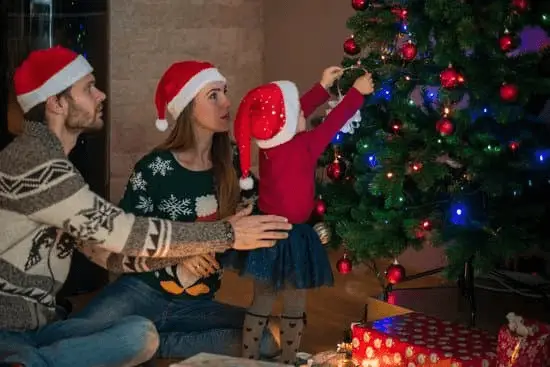 "On the first day of Christmas, my true love sent to me / A partridge in a pear tree," sings along. Let us continue!" My true love gave me two turtle doves and a partridge in a pear tree on the second day of Christmas.
" If you keep singing the famous holiday song and add up all of the gifts bestowed upon the lucky singer in the lyrics—French hens, turtle doves, calling birds, and so much more—you'll get 364 presents.
5 ideas for wrapping Christmas gifts
These great ideas for Christmas gift wrapping are sure to leave a lasting impression on everyone who receives a present from you. They are straightforward ideas that are presented in an unexpected manner.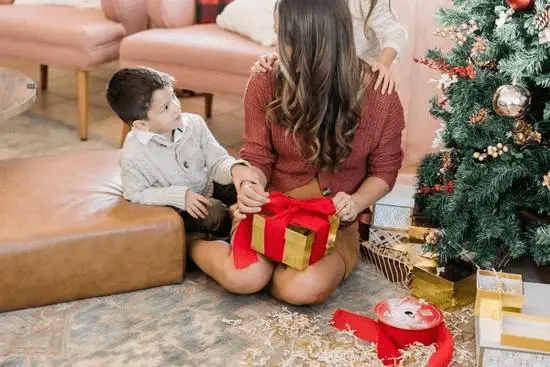 Paper bags with Christmas labels: The hard-to-wrap gifts are perfect for using kraft paper bags. You can choose these kinds of bags and dress them up with a Christmas label or accessory to make them stand out if you don't know how to wrap a scarf, a pair of pajamas, or a star-shaped candle.
Decorated cardboard boxes: It's time to recycle that cardboard box if you still have it from the last pair of shoes you purchased. To add a fun touch, line it with adorable Christmas paper, stuff it with bits of tissue paper or gift tissue, and then tie a crossed bow on top.
With natural touches: Recycle some natural elements into your holiday present wrapping. Dry leaves, a pine cone, a tiny arrangement of flowers, a pine branch, or wooden sticks can all be held with the bow to give it a bohemian chic look.
Paper with red patterns: Red is always in style at this time of year because it is Christmas' official color! Select wrapping paper with a reddish pattern or combine red paper with kraft paper for a rustic appearance.
With fabric bows: Cut the plain colored shirts you no longer wear into long pieces and take them out of the closet. Wrap the presents in striped paper or paper balls, and then encircle them with bows to form a bow at the front.
Conclusion:
Wrap gifts are a great way to show that you care and put a lot of thought into the person you are gift-giving to. Not only will they love the present, but they will also appreciate that you took the time to get them something special.