What to Serve at Christmas Dinner
What to Serve at Christmas Dinner
Christmas Eve (and lunch the day after) holds a particular position and is looked forward to all year round by those who enjoy celebrating holidays with loved ones while feasting on great cuisine and sharing precious moments. It's crucial to plan Christmas decorations, gifts, music, and activities to engage adults and children alike in order to make Christmas Dinner special. But the highlight of the schedule is always the dinner, and every family has its own traditions for making it special.
Some families have a custom where one person prepares all the meals, while others pass the dishes around, and still, others choose to order so that they can devote more time to other pursuits or simply enjoy a more laid-back day.
Whether you're hosting Christmas dinner or ordering in, it's crucial to know what to offer so that everyone goes home pleased and full. We'll give you some suggestions for appetizers and sweets that are appropriate for Christmas
gatherings, but we won't tell you whether or not you should use raisins since we don't want to start a fight at your house. Record it and relish it afterwards.
Dishes for Christmas Dinner
I could begin this post by discussing Christmas appetizers to clarify the sequence of dishes, but we all know that the main course is the most anticipated answer to the issue of what to serve for Christmas dinner.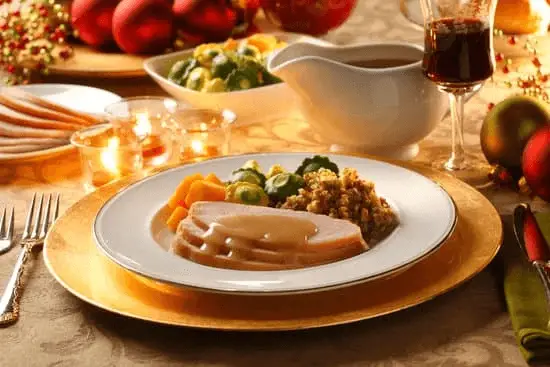 After all, turkey and tenderloin are not on the regular menu around here. From the first of the year until the 24th of the year, people are anxiously awaiting a taste of these foods. So, I'll begin completing yours by focusing on the centrepieces of your Christmas feast.
Christmas Dinner Fact: The traditional Christmas meal is not what you think it is!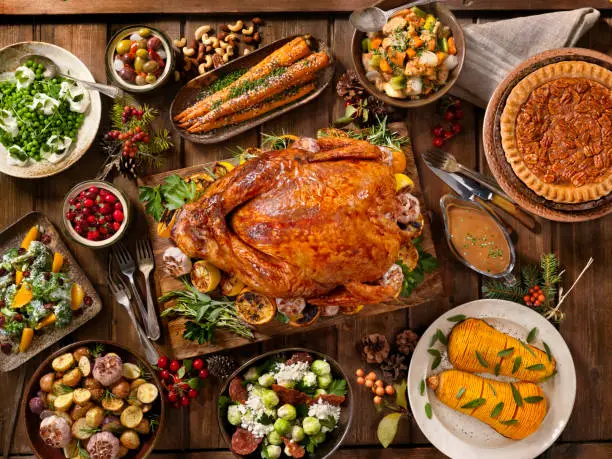 Before turkey became the apparent choice for the holidays, the traditional Christmas feast in England was a pig's head wrapped in mustard.
Ham with Pineapple
If you're a pork fan, you have to try the ham with pineapple. Orange sauce, which is commonly found in households, provides a unique contrast to the salty flavour of pork and pairs well with several other sauces. Cloves can be inserted into the outside before baking for an extra punch of flavour.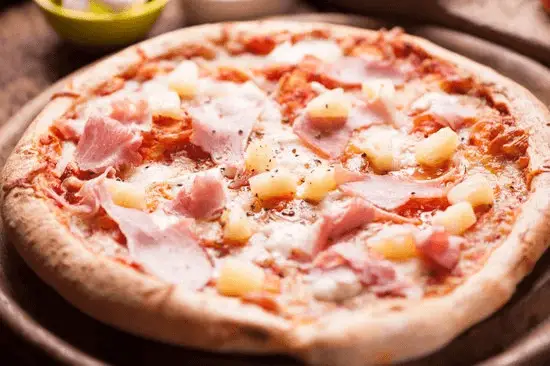 Vegetable meatball
The purpose of the Christmas celebration is to provide joy to as many people as possible. Vegan and vegetarian members of your household should not be forgotten.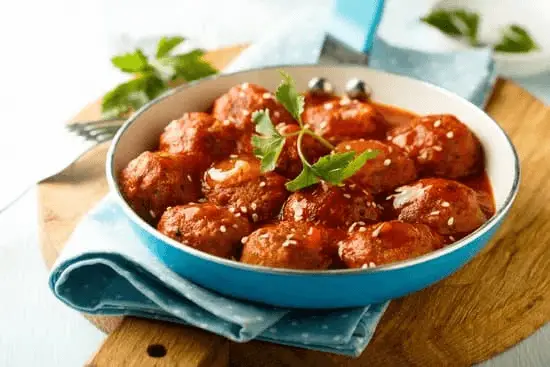 Pork Loin
For those who enjoy the contrasting salty and sweet flavours, a pork loin stuffed with pineapple or orange makes a great Christmas meal.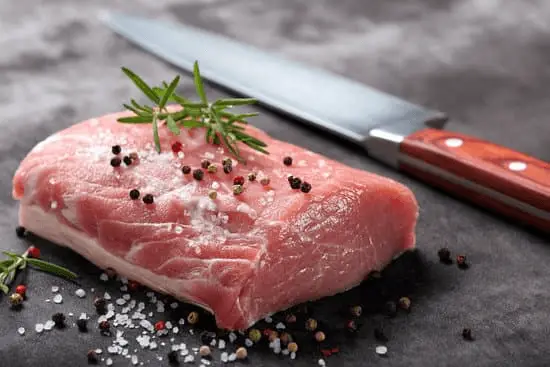 Chicken Salami
Everyday foods, such as chicken sausage, appear during Christmas dinner. What would be even better is if you knew how to put your own spin on it so that it would be a unique Christmas salad. But the simplicity itself is enough to win over many visitors.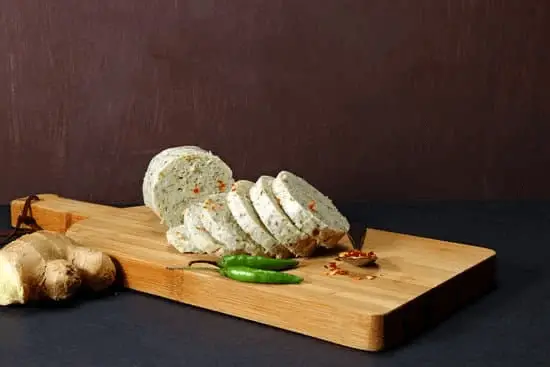 Potato Salad
And as I mentioned before, all it takes to turn an everyday dish, like potato salad, into a Christmas salad is a few unexpected ingredients. The version with potatoes, carrots, onions, and mayonnaise is a staple on dinner tables. My great-grandmother was the one who traditionally planned the Christmas dinner meal in my family, and she gave the classic potato salad a modern twist by adding huge pink prawns.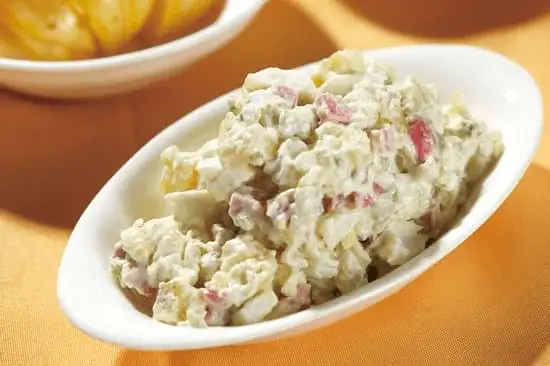 This adds a flavour that's out of this world! Because of that special touch, eating this reimagined dish has become a cherished holiday ritual in my household. Putting your own spin on a standard meal is a great way to establish a new holiday custom that will become a hallmark of your household.
Christmas Rice
Christmas rice is a dish that combines white rice with either shredded or diced cooked turkey, stuffing mix, and gravy. This dish can be served as an entrée or side dish, and it can be made in a variety of ways.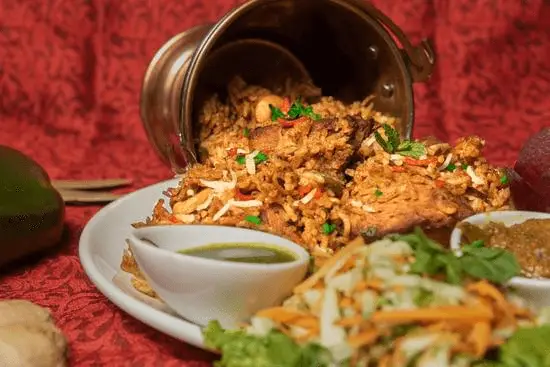 Some people prefer their Christmas rice with a little less stuffing, while others like their rice stuffed full of stuffing. There are many different recipes for Christmas rice available online, so you can find one that is perfect for your taste.
Yoki Farofa
Farofa is the undisputed king of Christmas dinner main courses. In my opinion, the ones made in the end will be the best, because Christmas just isn't Christmas without Farofa.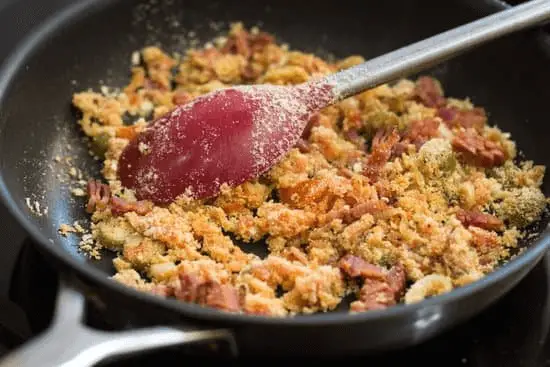 Christmas Snacks
The Christmas feast is traditionally served at midnight on December 25th, so munchies are essential for keeping hunger at bay until then. We have some suggestions for Christmas nibbles so that your visitors won't go hungry while they wait for the main event.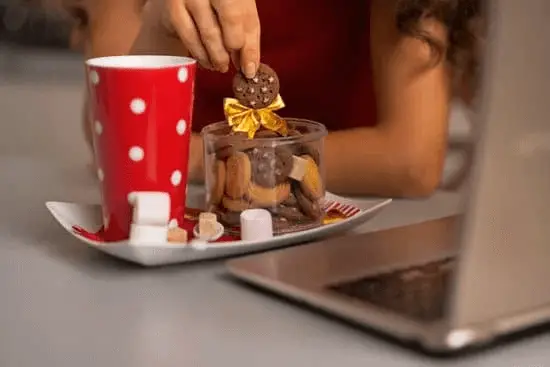 Charcuterie Board
An ice bucket may save a flailing party game. Make a gorgeous board by purchasing cheeses, ham, bologna, and turkey breast and arranging them in an attractive manner on rolls. Depicted miniature breadsticks, would be a great addition to the Christmas spread.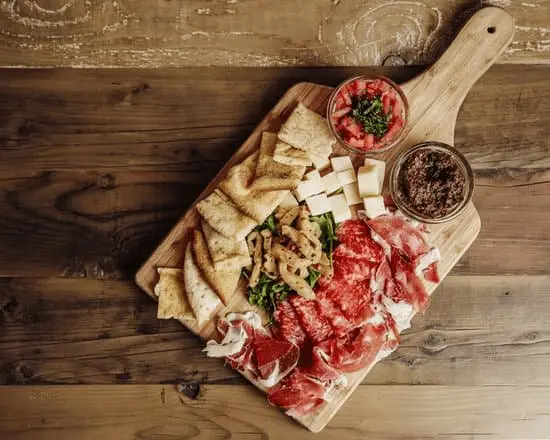 Chicken-Liver-Pâté Toasts
If you want to serve a variety of dishes for Christmas dinner but don't have much time to prepare them, this is an excellent alternative. Toasts and pates of various tastes can be bought premade. They are also a good alternative for the vegetarian or vegan members of the family, should you have the time to make them at home.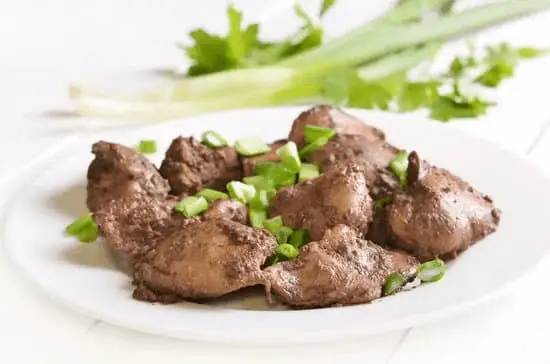 Conclusion:
It's that time of year again! Time to start thinking about what to serve at your Christmas dinner. With so many different dietary options out there, it can be hard to know where to start. But don't worry — we're here to help you out. In this article, we have compiled a list of recipes that are sure to please everyone at your holiday party.
Whether you're looking for something traditional or something a little more unique, we have you covered. So whether you're hosting the big event or just want some delicious eats on hand for when family and friends stop by, these recipes will be perfect! Bon appétit!