Creating Lasting Memories: How to Host a Christmas Party That Everyone Will Love
Creating Lasting Memories: How to Host a Christmas Party That Everyone Will Love
Are you ready to throw the best Christmas party that your friends and family will discuss for years? Stop looking! As always, we are available for help. In this blog post, we'll show you how to plan a great Christmas party from the beginning to the end. With our advice on planning the food, decorating, making party gifts, and more, you'll be able to throw a party that everyone will remember. So let's get started!
Planning Your Party
The first thing you need to do in order to arrange your Christmas party successfully is to settle on a day and time. Take into account the time commitments of each of your visitors and decide on a convenient day for most of them.
Next, give some thought to the kind of celebration that you want to throw. Will it be a small get-together, or will there be a lot of people there? Will there be activities like gift exchanges and games to participate in?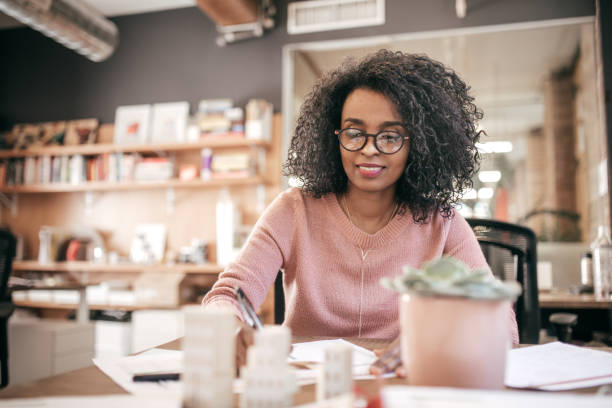 After you have decided on the scale and theme of your party, the next step is to compile a list of guests and send out invitations. You have the choice of sending out invites on conventional paper or using time-saving online solutions.
The selection of a location is yet another essential factor to consider. Will it be at your house, or will you be renting a location? Make sure there is sufficient space for all of your visitors if the event will be held in your house, and design the seating arrangements appropriately.
Remember to make arrangements for music and other forms of entertainment! To maintain a high level of energy during the evening, you may either prepare a playlist in advance or employ musicians and DJs. If you keep these suggestions in mind, you will be well on your way to throwing a Christmas party that nobody will ever forget!
Menu Planning
When it comes to throwing a spectacular Christmas party, having delectable food that will please the palates of all of your guests is one of the most crucial factors to keep in mind. Menu planning might be an intimidating task, but with the right amount of organization and preparation, you can put up an attractive spread.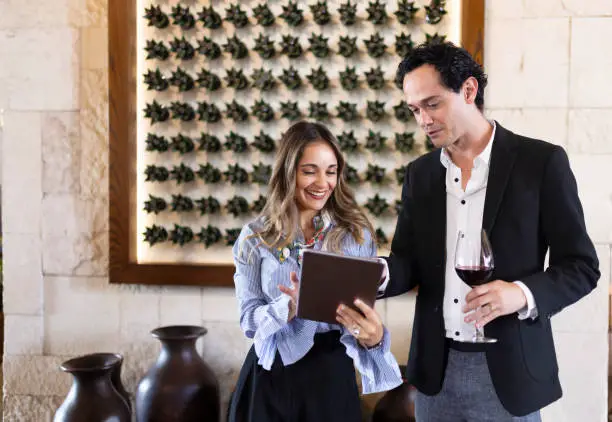 To begin, count the number of visitors you will have and think about any limits or preferences they may have about their food. Your selections from the menu may be improved with the aid of this information. To add some variation to your holiday meal, you may consider serving classic holiday meals and some novel selections.
Choose appetizers such as bite-sized finger foods that are simple to eat while mingling rather than large plates of food. It's impossible to go wrong with cheese boards, charcuterie dishes, and stuffed mushrooms while entertaining guests.
Turkey or ham that has been roasted is a traditional option for the main meal on holidays. Be sure to include dishes that are suitable for vegetarians and vegans, such as shepherd's pie made with lentils or roasted vegetables.
The accompanying dishes need to not compete with the main meal but rather enhance it. The inclusion of creamed spinach, sweet potato casserole, and green bean almondine are three delicious dishes that are wonderful compliments to any Christmas dinner table.
Desserts like pumpkin pie, gingerbread cookies, and beverages like hot chocolate or eggnog are great way to bring the meal to a satisfying close.
If you keep these suggestions for menu planning in mind, your company will certainly enjoy the food you prepare and be pleased by your culinary prowess.
Christmas Fact For You: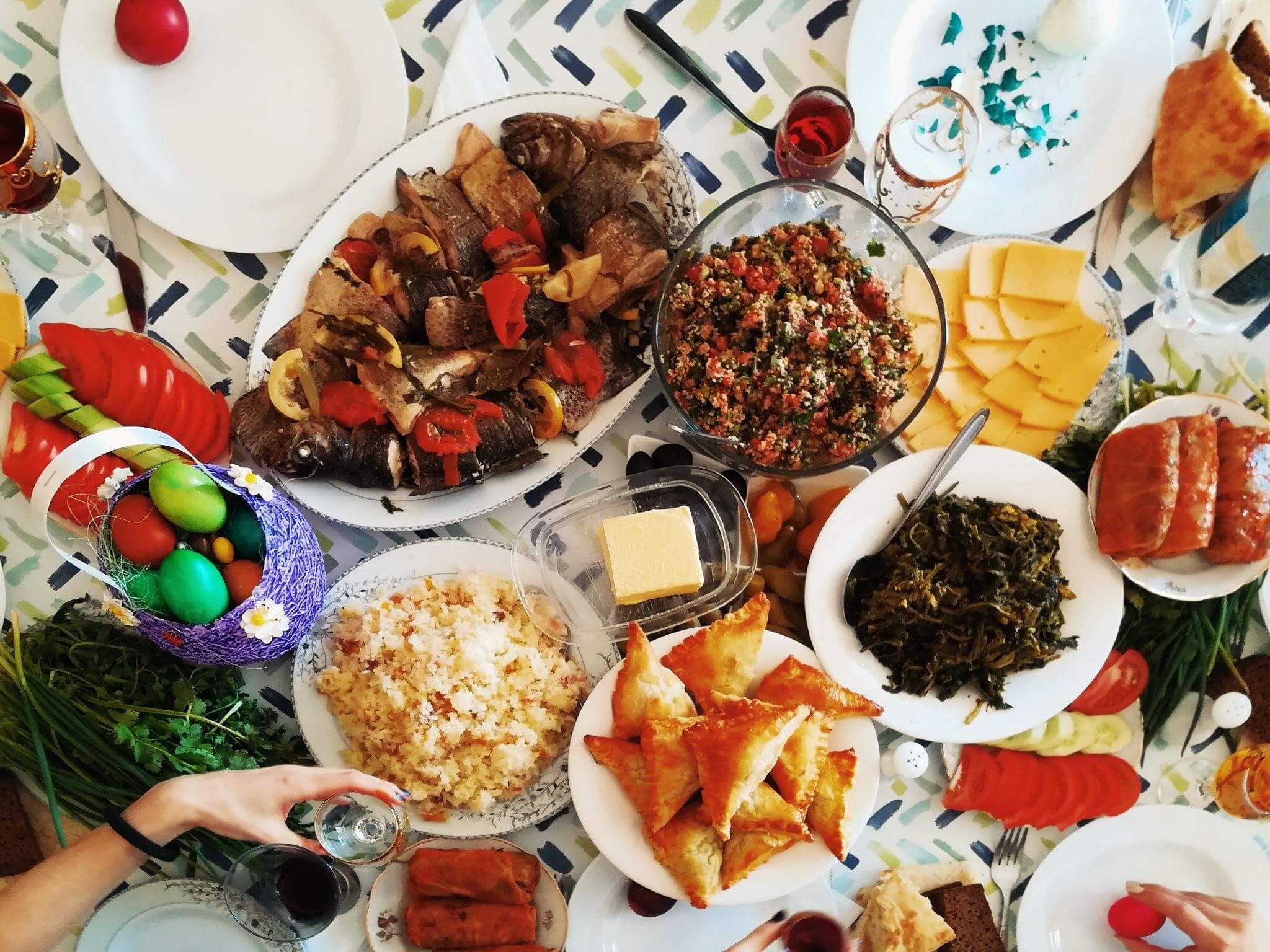 The main dish at Christmas dinner during mediaeval times was the peacock. Boar was also typical.
Decorating Your Party
Decorating your space to make it feel festive and welcoming is one of the most fun parts of throwing a Christmas party. Here are some ideas for how to make your ornaments stand out.
First, think about the colors you want to use together. Red and green are always safe choices for Christmas, but feel free to mix things up with metallics or pastels. Once you've chosen your colors, pick accessories that go with them.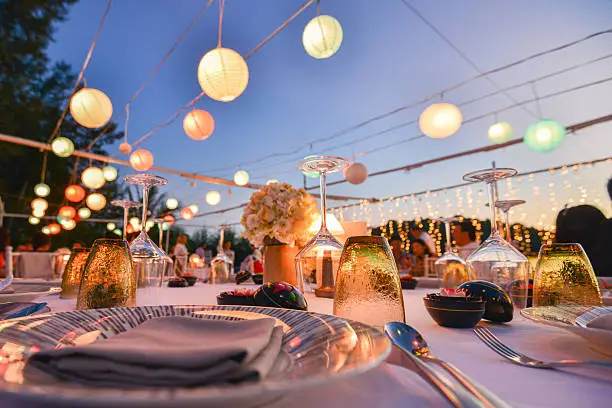 Think about the lights next. String lights are a must for any Christmas party, whether you choose white bulbs or ones with different colors. Candles with holiday smells like cinnamon or pine can also help set the mood.
Don't forget to decorate the tables! A table cover or napkins with a fun pattern can really set the mood for a dinner party. And if you're going to be serving drinks, buy some cute bar towels that go with the theme.
Get creative with things you make yourself! There are a lot of guides online for making paper snowflake wreaths or felt and glitter ornaments. These unique touches will make your guests feel extra special and give them something to remember long after the party is over.
Party Favors
You can thank your guests for coming to your Christmas party by giving them party favors. They don't have to be expensive, but they should be thoughtful and something your guests will like. Here are some ideas for party favors that people will remember: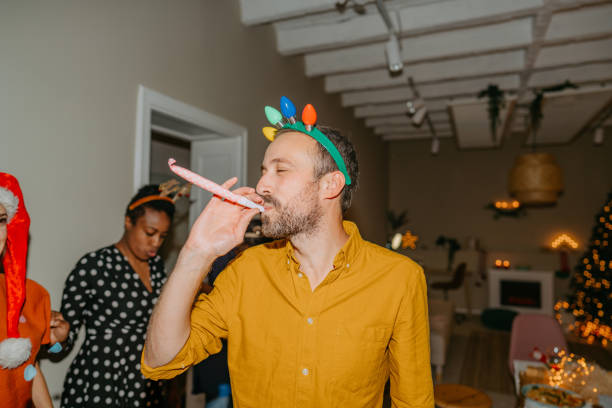 DIY Gifts: If you're crafty, consider making homemade gifts like festive ornaments or baked goods wrapped in cute packaging.
Personalized Items: Get creative with items like monogrammed mugs or customized keychains that make each guest feel special.
Seasonal Treats: Fill small bags or boxes with holiday candies, chocolates, or even mini bottles of hot cocoa mix.
Practical Gifts: Give your guests something useful like hand sanitizer, lip balm, or a cozy pair of socks for the winter months ahead.
Whatever Party Favor you choose to give out, make sure it's presented nicely with a heartfelt note thanking them for sharing the holidays with you!
Setting the Scene
You may have a Christmas party that your visitors will remember for a long time to come if you follow these guidelines for the organization of the event, the meal, the decorations, and the party goodies. Nevertheless, the most significant component of any party is the preparation of the environment.
By burning candles or putting up festive lights, you may create an ambiance that is conducive to conversing with others and having a good time. You could want to play some background music to establish the event's mood. Make sure to provide a sufficient number of seats for guests so that they can unwind and enjoy each other's company.
When you have all of these components in place, you are certain to be able to plan a holiday party that is full of fun and that everyone will remember for many years to come. So go ahead and get the ball rolling on the preparations for your Christmas party now.
Conclusion
Planning a memorable Christmas party can be daunting, but with the right tips, it can be a fun and festive experience that everyone will love. Hosting a party doesn't have to be expensive or complicated – all you need is creativity and good old-fashioned planning.
In this article, we've provided some ideas for setting the scene, preparing the food and drinks, and ensuring everyone has a great time. Thanks for reading – we hope you have a fantastic Christmas party!