Christmas in Pakistan: A Different Kind Of Holiday
Christmas in Pakistan: A Different Kind Of Holiday
Christmas is the most wonderful time of the year, but for many people, it's also the most stressful. Every year, more than two billion people wait until December to celebrate Christmas, and the pressure to make everything perfect can be overwhelming.
Every religion has different traditions and celebrates events and days according to their cultures, beliefs, and practice. Just like that, in Pakistan, people celebrate Christmas with great happiness and joy. Mostly, they call it "Barra Din" or "Wadda din", which refers to Christmas.
Pakistan's Christian community celebrates Christmas with freedom, happiness, and joy. Here are all the details about Christmas in Pakistan.
Christmas in Pakistan: An Explanation Of The Holiday Season
Christmas is a yearly holy Christian celebration that honours the birth of Jesus Christ, Christianity's founder, and supreme spiritual authority. Even though many people celebrate Christmas to remember Jesus' birth, it is also a widely observed cultural event.
Christmas is now a worldwide religious and cultural celebration, celebrating the birth of Jesus. Numerous cultures regularly celebrate the middle of winter. Easter was the first significant Christian event.
Holiday on December 25 in Pakistan
On December 25, there is an official holiday all over the country by the government of Pakistan. On this day, the Pakistani people also celebrate the birthday of the founder of Pakistan, Muhammad Ali Jinnah. Christians in Pakistan decorate their homes and churches with greenery and lights.
They also exchange gifts with family and friends. Many people attend special church services on Christmas Eve or Christmas Day. In Pakistan, some people put up a Nativity scene in their homes. The scene includes baby Jesus in a manger, Mary, Joseph, shepherds, and angels.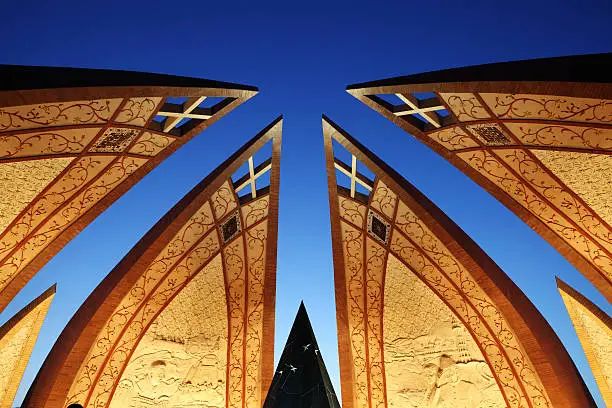 Everyone enjoys singing Christmas songs and witnessing the youngsters' fantastic renditions of the Christmas tale for their communities or at church. Pakistani Christians who work and reside abroad try to return home to commemorate this day with their relatives.
An Informative Christmas Fact For You: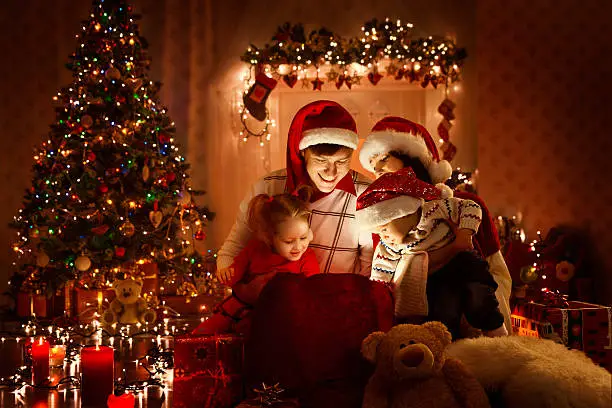 Are you looking for a practical solution to recycle your Christmas tree? Some zoos will even use the Christmas trees that are donated to them as a source of nutrition for their animals.
Christmas Traditions In Pakistan
The first week of December marks the start of planning. People could repaint their entire home, buy new furnishings, and practically every Christian family makes an effort to acquire and arrange a Christmas tree.
The month of December is also frequently used for engagement and marriage rituals. Low-income families must wait a year to get their kids new shoes and apparel.
Everybody in the family invites their parents or other respected adults to join them and their loved ones in various locations. Some churches have special "White Gift" ceremonies at the beginning of December for ladies who are requested to wear white gowns to remember Mary, the mother of Christ.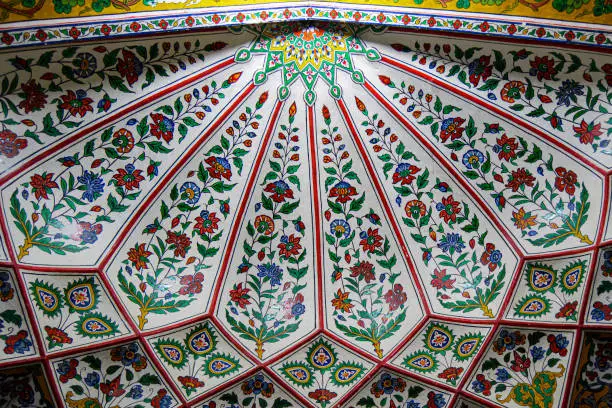 The church provides presents to its female followers during these rituals. Many Christians give food boxes and cash to orphans, kids, and low-income families in need.
Parents sending presents and treats to their married children before Christmas is another ingrained cultural practice. The married daughter eagerly awaits her relatives to deliver her a Christmas gift at her in-laws' home because they often reside nearby or with her husband's parents. They believe it is a token of affection and respect for the daughter.
Young ladies decorate their wrists with magnificent henna designs and bangles while dressing in new outfits. To depict the tale of Jesus' birth, young boys and churchgoers employ street art to adorn the exteriors of their homes.
Local churches occasionally hold competitions to decorate managers on public streets in Christian neighbourhoods. Each church decorates a giant star with lights. Christian families can hang paper stars in their windows to decode their houses.
Different churches host Christmas song contests and carol-singing events. People decorate all churches with stars and lights. Families are also allowed to hang paper stars on their house windows.
Various churches host Christmas song contests and carol-singing events. People cook different Christmas meals, and Sunday schools put on plays and other activities to help people remember the Christmas narrative.
All Christian families watch their Christmas eve and watch their clock, hoping for the happy days next. Everyone congratulates each other and wishes each other a merry Christmas day. Elder of the families wishes their offspring a happy and long life, peace, love, and harmony while children embrace one another.
Christmas in Pakistan: Christmas Services in the Church
On Christmas eve, many families and friends get together in the church. They offer their midnight services together in the church on Christmas. All the community makes an effort in this midnight service.
Prayers are conducted at modest churches in villages and small towns, and multigenerational family groups sing songs and celebrate.
The ritual of several mainstream churches is familiar. Scripture, prayer, and extended family groups leading music and carol singing are all known in small rural and farming churches.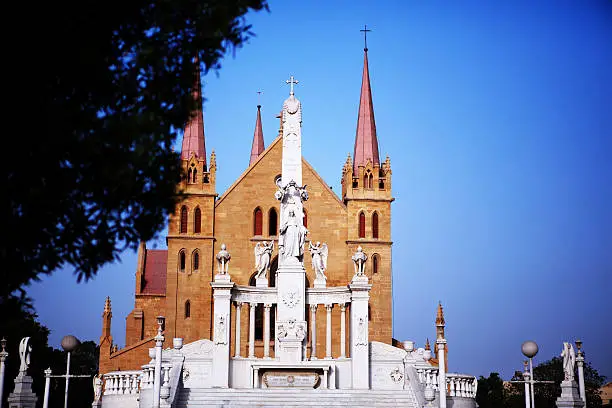 After the prayer ends, the people return to their houses and, on the way back, greet other people and whoever comes their way. Families' tradition is to pay a visit to each other after the end of the prayer. The happiness of this day for the Christian community is joyful. People spend the unique night dancing and exchanging gifts.
Some Christian families also stay up all night to join the morning worship. Everyone tries to attend the worship on this eve to start their day with happiness. After the morning and midnight worship, people leave the church to meet their friends and families. Some families visit the picnic area, zoo, parks, and seasides and spend a good time with their families.
Fantastic day and midnight Churches all around the nation host prayers and cake-cutting celebrations, while Pakistani police and other security agencies ensure everyone is secure at all times.
They can spend hours sampling meals from the numerous kiosks in the church courtyard. Typically, the evening is spent eating excellent meals with close relatives or direct family.
Christmas in Pakistan: Building Peace During Christmas
The Christmas period in Pakistan gives Christians a chance to reach out to their Muslim neighbours and offer them the peace of Christ. With their Muslim acquaintances, Christians exchange presents, cookies, and sweets. Government officials welcome special Christmas feasts that churches and other Christian organizations host.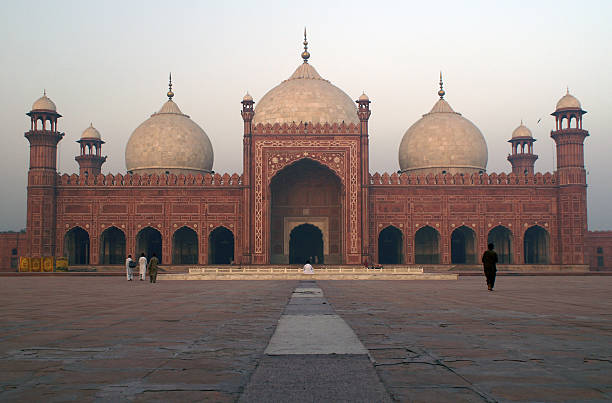 To wish everyone a Merry Christmas before or during Christmas services, almost all major significant Muslim parties aim to send delegations with cakes. Consequently, the midnight Christmas Eve ceremony has evolved into a platform for initiatives to foster love and peace among Muslims and Christians.
Conclusion:
Christmas in Pakistan is a holiday like no other. Everything about this holiday is unique and special, from the food to the decorations. Christians make up a small minority of the Pakistani population, but they still significantly impact the country's culture and traditions.
Christmas in Pakistan is a time for family, friends, and community, and it is a cherished part of the country's rich tapestry of cultures.  We hope you enjoyed learning about how Christmas is celebrated in Pakistan, and we wish you all the best during this holiday season. Merry Christmas!