Christmas in Cape Town: A Different Kind of Festive
My Christmas in Cape Town has always been hot. Movies filled with fuzzy Christmas pyjamas, snow coating the ground and chestnuts roasting on an open fire have always felt foreign to me.
Instead, the festive season for me has always been about beach trips and sundresses, slow warm days and squeezing as many beach trips into December as physically possible. So that's what I think the essence of a Cape Town Christmas is.
Cape Town sits on the bottom of South Africa and is the place to be in December. The rest of the country tends to flock down to our peninsula and the city becomes a busy and vibrant place.
South Africans are probably some of the friendliest people you'll ever meet. They're the kind of people that always have a smile ready, are first to strike up a conversation and are happy to show foreigners the beautiful city they call home.
So bear with me as I describe what I think is the perfect way to spend the festive season in Cape Town. Just for one year, let go of the Christmas markets, boozy hot chocolate and snowmen. Instead, why not have:
A Poolside Braai
A braai is a cornerstone of South African culture. More than just barbecued meat, it is the atmosphere of sitting around a grill with your friends. Chatting, cooking up food and dipping into the pool every now and then is a must-do during Christmas in Cape Town.
There's a massive mountain in the middle of Cape Town – and it would be a shame not to climb it. December is perfect for a sunrise hike up Lion's Head or a sunset stroll along Pipe Track.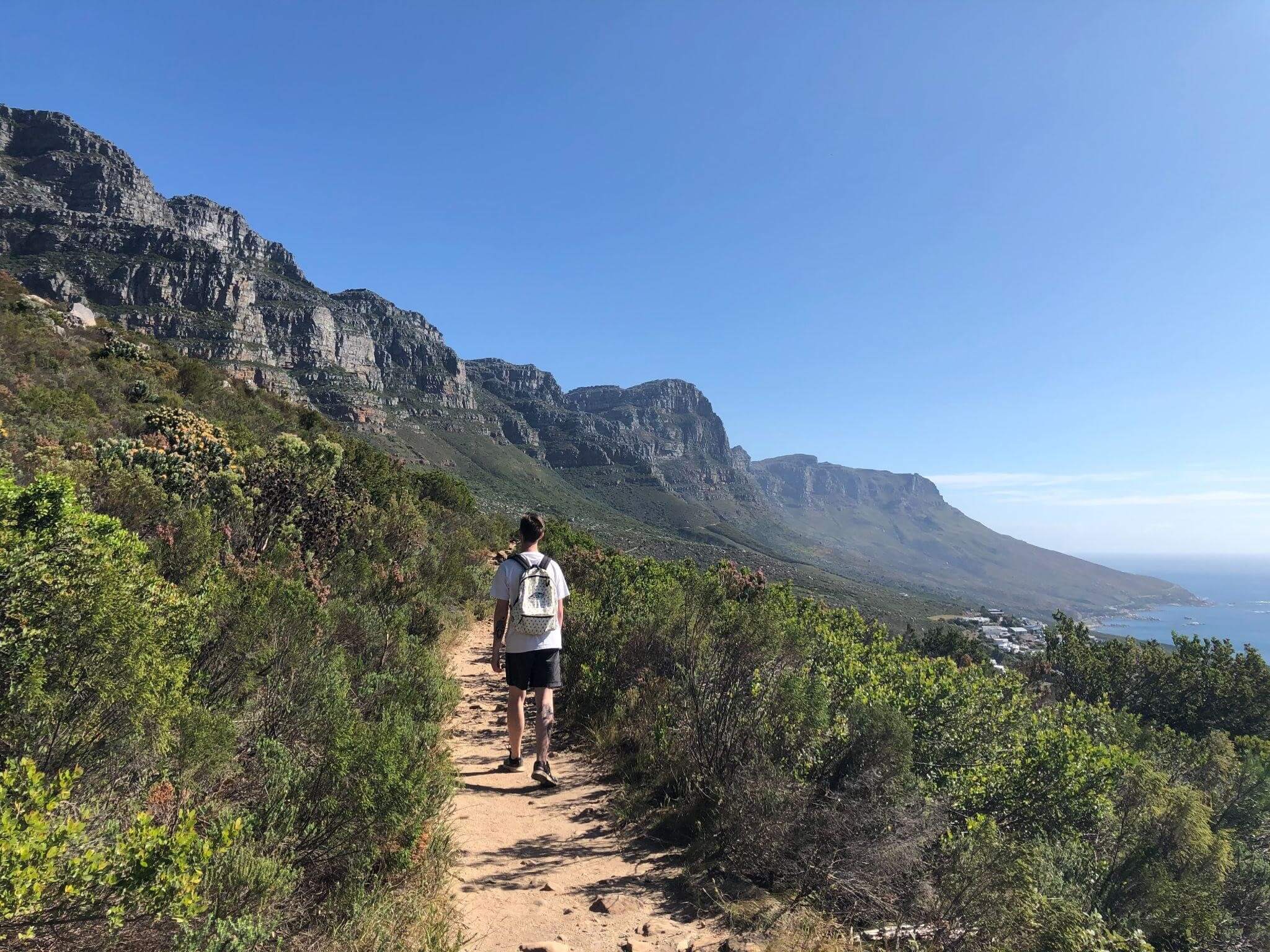 There are a lot of locals making the best of the warm weather at this time of year to walk these routes, and you should definitely go and join them. 
If you're craving some of the traditional Christmas festivity, you should head on over to the V&A Waterfront Shopping Centre and Harbour.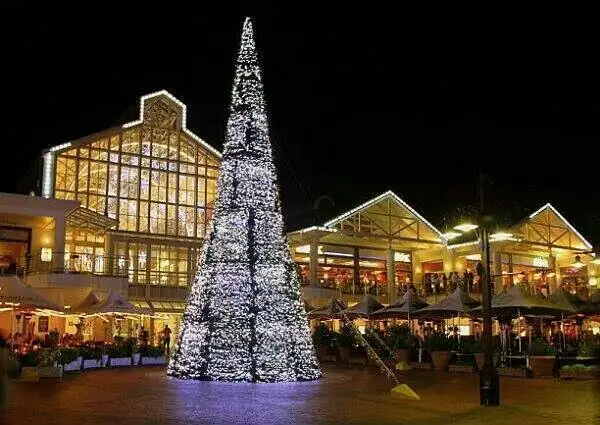 One of the best shopping spots in the city, it is also decked out with Christmas lights for the last part of the year. Tinsel and twinkling lights hang from all the balconies, and there is always a giant lit-up tree out the front by the harbour.
There are also some amazing shops to get your Christmas shopping done for everyone back home. It's a win-win.
A Sunset Drink at Seapoint or Camps Bay 
There's nothing like an African sunset. The colours are unmatched, and it's something you have to experience.
In December, you'll find most of the locals dotted along the seafront at Seapoint and Camp's Bay, in a number of bars, sipping on cocktails and watching the sun go down. While this is by no means a traditional Christmas, it is a very local one.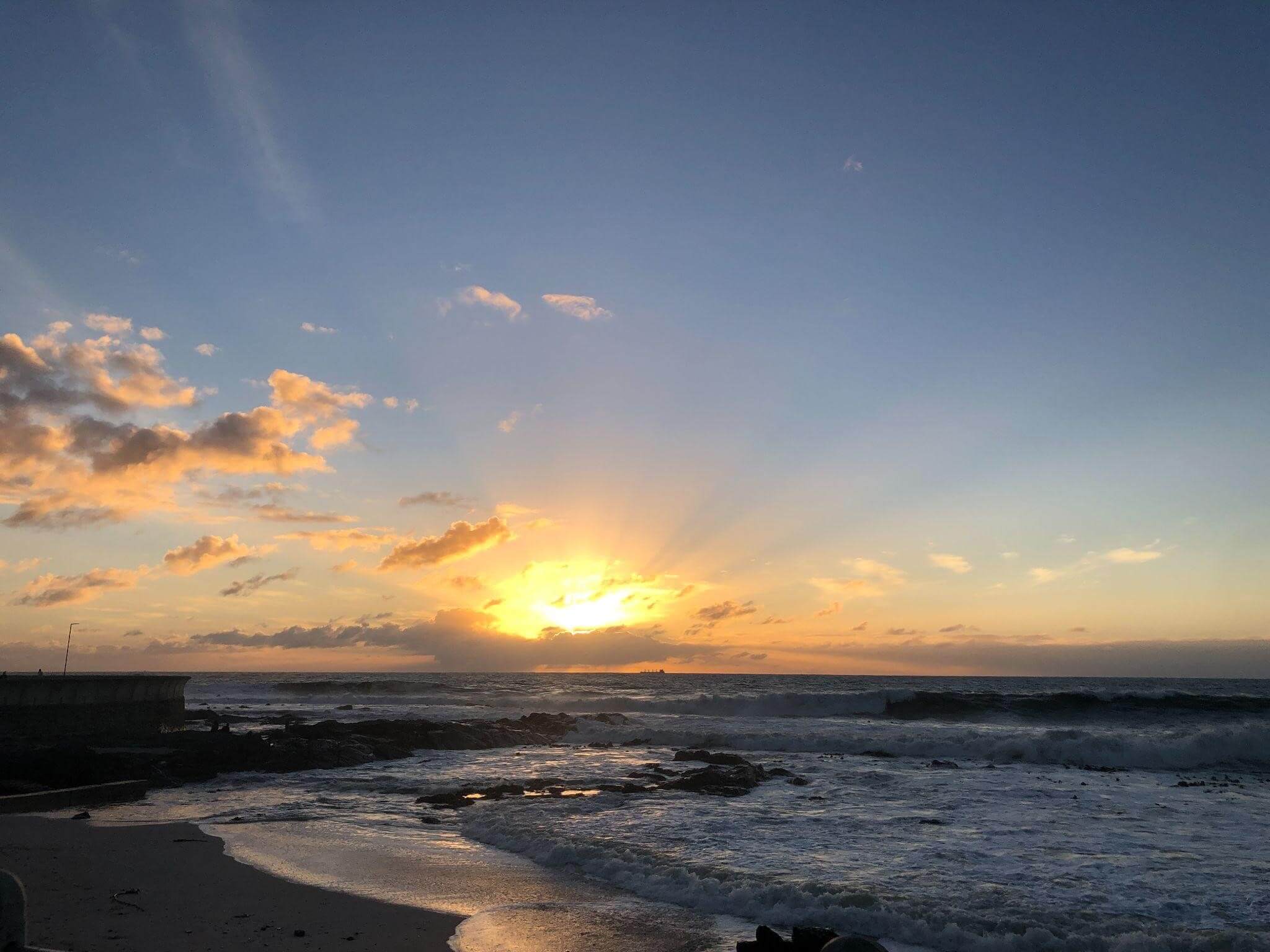 So if you find yourself in Cape Town in December, make sure to add all of these to your list!