Some Do's And Don'ts For Decorating Your Home For Christmas
Some Do's And Don'ts For Decorating Your Home For Christmas
Subtly passing time causes us to become acutely aware of the impending holiday suddenly. After that, the urge to begin decorating for Christmas occupies our thoughts since we don't want to miss such a significant holiday.
But sometimes, in our haste to have everything ready for the good old man, we forget that Christmas decorating is just that—a decoration—and that it has to be treated with the same care as any other decorative effort.
Aiming for Christmas and missing Carnival is not worth it. To guarantee that the peace of the whole year is preserved throughout this holiday season as well, a few fundamental guidelines must be followed. And we divided up some professional precautions when decorating for Christmas.
8 Precautions when decorating for Christmas
Tip1 – Don't Exaggerate
When this time of year comes around, we know it makes you want to decorate your home with as many Christmas decorations and accessories as you can find. But like any excellent decorating scheme, the Christmas one must also consider balance to avoid making the space appear as though Santa Claus burst in the middle of it, scattering Christmas everywhere.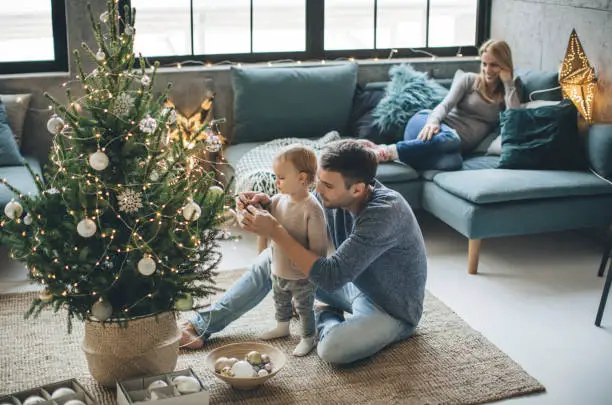 Remember that your surroundings should be just as aesthetically pleasant at Christmas as they are the rest of the year. When it's time for a well-earned end-of-year snooze, avoid straining your eyes.
To make place for the brand-new items that will arrive with Christmas, you can remove some existing furniture or accessories from the space. If this is not possible, consider the available space before beginning to purchase the necessary materials.
Tip 2 – Respect The Colors
Without a doubt, the classic hues are favourites among viewers. And those who will decorate will obviously choose this decision. But before you start purchasing, consider this: while red, green, and gold are all about Christmas, they might not look like your house. Furthermore, you don't have to compel the arrival of a palette that will spend the whole holiday season at odds with the room's original palette.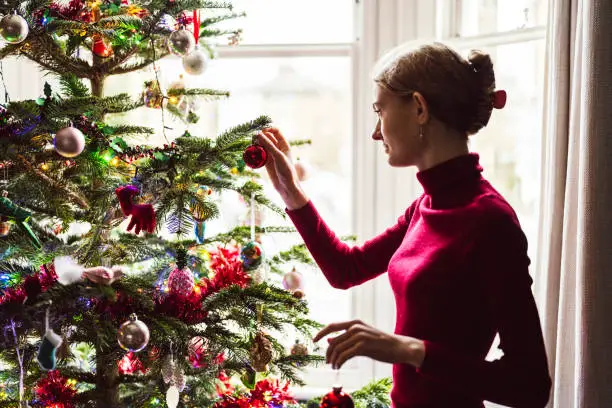 The answer is straightforward: use environment-appropriate colours for your project and reserve the traditional ones just for particular features. Using less conventional hues for the tree, for instance, is becoming more and more common.
Christmas Fact: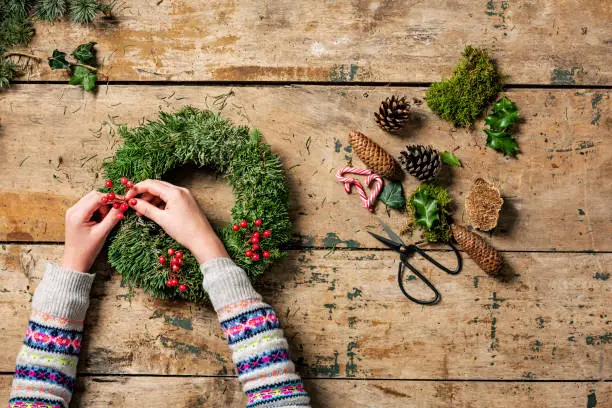 Thomas Edison's assistant, Edward Johnson, came up with the idea of electric lights for Christmas trees in 1882. Christmas tree lights were first mass-produced in 1890.
Tip 3 – Be Careful With Natural Tree
It's amazing to take pleasure in a real tree's aroma, form, and touch. The choice of the plant has a full ambience and appears to be straight out of a movie.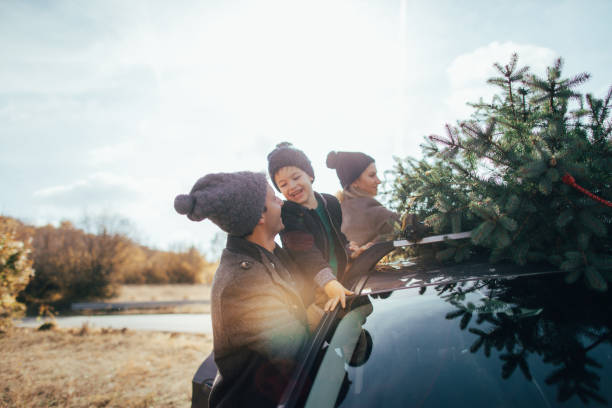 However, some preparation is required to turn that imagined scenario you love into a reality. This includes, among other things, deciding where to put it since it is heavier than fake ones and keeping in mind that, over the course of a few days, it may dry up and discharge "dirt." You should include additional care on your list.
Tip 4 – Be Careful With The Use Of Candles
It's risky to light all the candles in the home since anything may go wrong and cause the house to catch fire. Analyze which areas are less hazardous for objects involving flames, and have a fire extinguisher handy at all times. A basic safety rule is never to sleep with candles burning inside the house.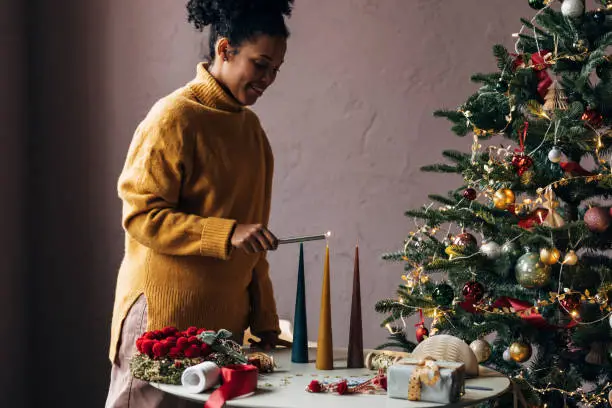 Tip 5 – Keep Functionality.
The urge to make our homes more attractive can sometimes make us a little blind, which frequently leads to gorgeous but problematic designs.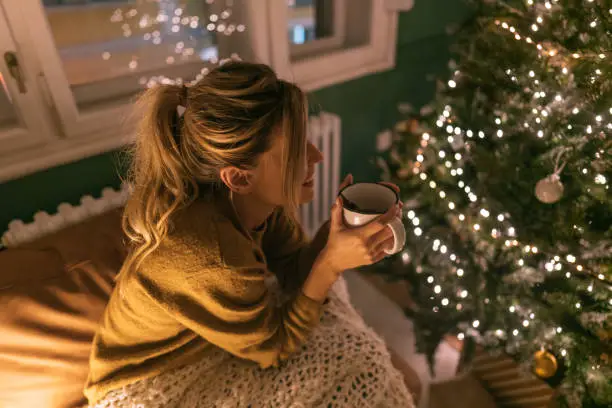 After all, you still need to move about the rooms at that point. Additionally, there may be more guests that require room. Your house shouldn't have any "encumbrances" throughout the holiday season.
Tip 6 – Keep Style.
Even if it's Christmas, it's also your house. Additionally, it must respect your individuality as well as your preferences for private space. Just while it appears necessary to follow a pattern imposed by the date, pushing what is "traditional" in a setting that does not fit it is worthless.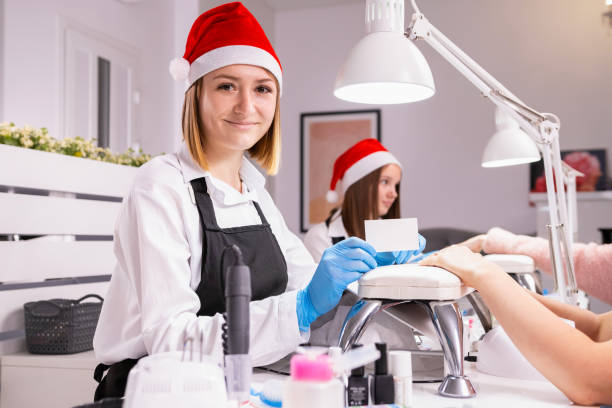 What to avoid doing wrong? Look for Christmas decorations that have the same styles and themes as your decorating project in terms of their forms, colours, and textures.
Tip 7 – Create The Atmosphere.
Any décor, for any occasion, must be supported not only by distinctive and unusual ornaments but also to evoke feelings that capture the festive spirit. You desire a festive atmosphere.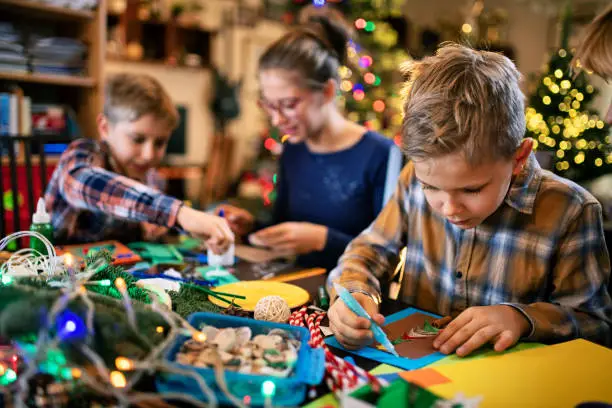 An item with individuality and purpose is preferable to those store window decorations that are just pasted on and have no effect on the home.
Tip 8 – Do Not Neglect The Environments.
There shouldn't be as much ornamentation everywhere or in just one place. Balance is the key; you shouldn't furnish a home with the intention of merely accentuating the rooms that get the most attention, such as the living room or the hallway.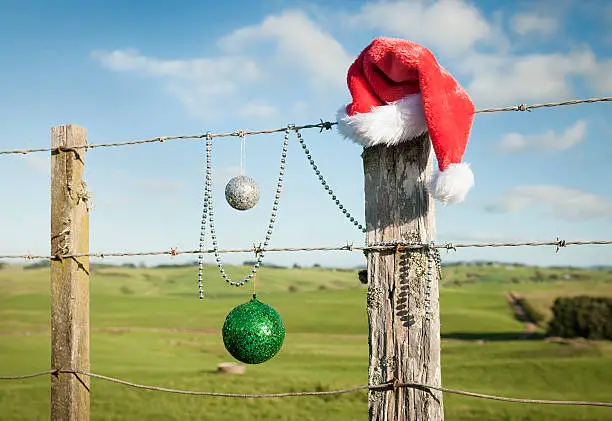 If only you see it, decorate the other rooms as well. Your Christmas decoration is for you to enhance your holiday. Ensure your happiness. Visitors who are enchanted will be a bonus.
Conclusion
To keep your decorations focused and on-brand for the holiday season, start with a cohesive theme. Decorate around a specific colour or theme, like Christmas trees in a snowman ornaments motif.
Stick to classic holiday decorations like holly, mistletoe, and gingerbread houses, and avoid going too crazy with novelty items. You don't want your guests to be overwhelmed with options, and you also don't want to spend hours putting up decorations only to take them down the next day!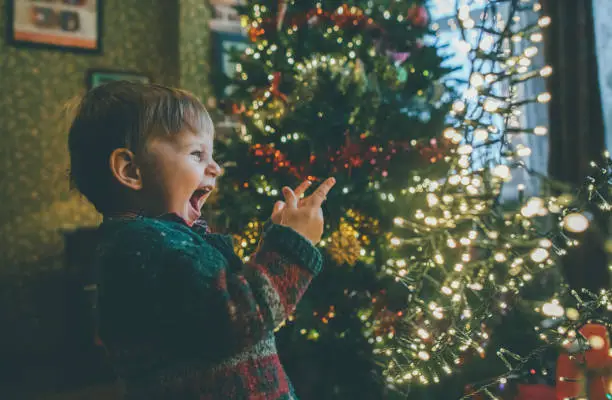 Also, keep in mind where lights and other electric accessories should be placed. Planning is key! If you have a rough idea of what you want but don't have any specific pieces to work with, visit various stores and look at different types of ornaments and tree stands. This way, you'll know exactly what looks good in your home and won't have to waste time trying to find something perfect.
Be creative and must take proper precautions when decorating for Christmas! There's no need to stick with traditional decorations if they're not right for your home. Consider using nontraditional materials like recycled materials or natural dyes. When in doubt, simply go with something fun and festive!