The Ultimate Christmas Checklist To Help You Get Prepared
Ultimate Christmas Checklist
The most important holiday season (if we do say so ourselves) is fast approaching and we're already looking forward to it. We have created the ultimate Christmas checklist so that you can relax and look forward to it too.
'Tis the season to be jolly and to feast on all the delicious cookies and pies with your loved ones. However, it's hard to deny that this special time of the year is also the busiest.
The perfect Christmas won't be far-fetched only if you say no to last-minute planning this year. All of that Christmas cheer can turn into a Christmas meltdown if you don't get organized on time.
Planning for Christmas a few months earlier doesn't make you seem too eager, instead it saves you a lot of stress.
How do you get started?
With our ultimate Christmas checklist. This Christmas checklist will guide you when it comes to deciding where your focus should be a few months before Christmas.
Christmas Planning Should Start In October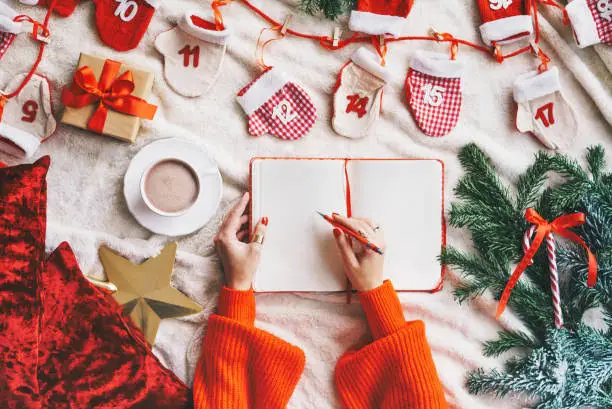 Where are you spending Christmas this year? Decide on where you're spending Christmas with your family (at your parents or your home). With this knowledge, you'll know how to go about your shopping and also snag flight tickets before they get expensive.
If it's been decided that your family is traveling this year, it's time to book your tickets. It's not too early, trust us! Early booking saves you from last-minute rush and prices.
Are you having loved ones over for Christmas? With family around, Christmas becomes a lot more special. If you're having family over, find out how many people you are expecting and when they'll arrive.
Are there any events you need to attend? Confirm the date of any school or church event and adjust your schedule accordingly.
Update the addresses of your friends and family: Your Christmas card list needs to be reviewed at this time to update the addresses of your loved ones.
Are you making a custom Christmas card? Book your studio sessions now so that your pictures come out on time. If you're just using normal cards, go shopping for them now and include wrapping papers too.
Buy your baking supplies: Christmas isn't complete without baked goods, right? Go to the store and get all your baking materials and decide on what you would like to bake. Things like cookie dough and puff pastry can be made and frozen for when friends and family visit from time to time.
Decide on your Christmas budget: A budget for Christmas saves you from overspending or running into debt. Budgeting also saves you from getting carried away with all the Christmas goodies.
Prepare a list of people you want to give presents to, write out what you want to get them, and start shopping for the ones you want to purchase online.
More Shopping: November comes with Black Friday sales and we don't want you to miss out. With your already existing gift list, start serious shopping for them and every other thing you need for thanksgiving and Christmas.
Start wrapping some presents, bring out your Christmas decorations and decide to use them as they are or buy a few more.
It's time to send out your holiday cards so that you can get to everyone on your list.
Second Half Of November
If you don't already have a tree, it's time to get one and start decorating!
Send out presents to your loved ones during this time so that they arrive before Christmas.
Prepare your Christmas menu and shop for all the fresh ingredients you'll need for preparation.
First Half Of December
Shop for groceries as well as your special holiday protein (chicken or turkey).
Wrap presents that just arrived and ensure you've sent out all your Christmas cards.
Deep clean your home because you could start having guests visit.
Bring out all the Christmas must-watches as well as extra dishes and cutleries.
Three Days To Christmas!
Prep your Christmas menu and decide which dish would contain a particular meal.
Refrigerate your juices and drinks for your kids and guests.
Two Days To Christmas
Do some last-minute cleaning and ensure you have enough entertainment for your kids.
Bake and cook the time-consuming meals and then appropriately set the table.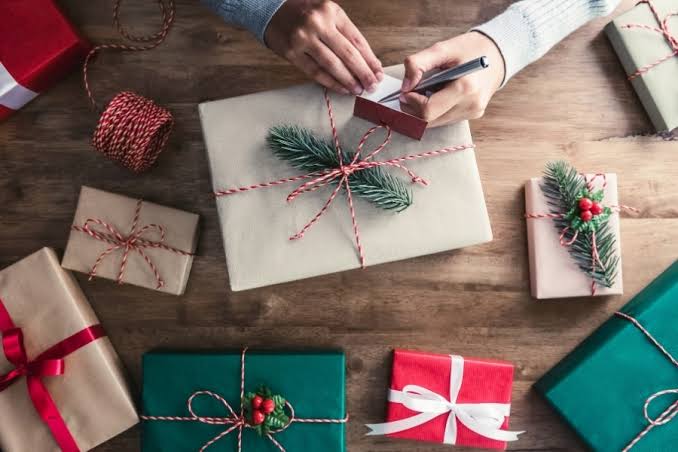 A day to Christmas, go for some pampering and rest a lot. Spend some time with your family creating new memories even before your guests arrive on Christmas day.
This is our ultimate Christmas checklist and we hope you make the best use of this ultimate Christmas checklist because you'll be glad you did!
Let us know below if you plan on trying this Christmas checklist and be sure to check out our other posts for more great content.