20 Best Christmas Songs Ever: The Ultimate Holiday Playlist
An epic playlist with the best Christmas songs of all time is just the perfect way to get you into a jolly mood this coming holiday.
The most wonderful time of the year is just around the corner and what better way is there to get you into the holiday spirit than some good ol 'Christmas songs? The whole of December is just too short to fully enjoy the timeless holiday tunes so it's really not hard to believe that you're not the only one preparing a Christmas playlist right now.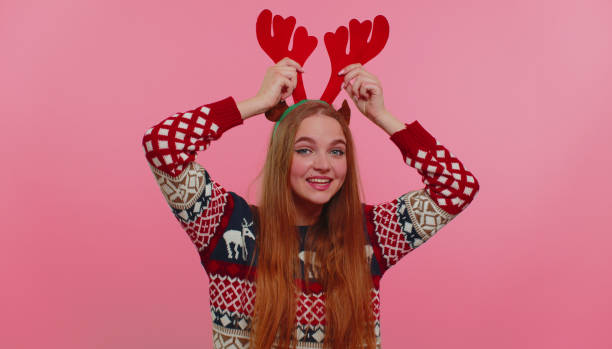 Whether you're a fan of the classics like Jingle Bell Rock, pop hits like All I Want For Christmas, or religious favorites like Mary Did You Know, our holiday playlist would definitely tingle your Christmas heart.
20 Christmas Tunes You Need On Your Playlist This Year
1- Let It Snow! Let It Snow! Let It Snow! by Frank Sinatra
Let it snow by Frank Sinatra is an old holiday hit that comes on with a jazzy twist. A snowy Christmas certainly adds to the holiday mood and this song just makes you love it even on the days it covers up your driveway or gets your car stuck!
2- Last Christmas by Ariana Grande
Last Christmas by Wham! is another holiday favorite that charts on Spotify every single Christmas and you are sure to find it on the soundtracks of both old and recent Christmas movies. A song that has been covered so many times by musical icons like Ariana Grande, Taylor Swift, Rita Ora, and many more, just because it's that good!
3- Frosty The Snowman by Micheal Bublé
A Christmas tune that immediately takes you back to your childhood has a special place on our playlist. This playful Christmas song can be enjoyed when it's time to build a snowman in the backyard with your kids. Share such special moments with your family with this merry and classic tune.
4- Feliz Navidad by José Feliciano
Another well-known Christmas classic; it's arguably the most unique on this list as the song is written and sung in Spanish, but is still able to spread the Christmas spirit! Felix Navidad, meaning Merry Christmas was written by José Feliciano and remains one of the most downloaded and sure Christmas songs to date!
5- Mary Did You Know by Pentatonix
Originally released in 1984, this carol is a Christmas classic that you must have heard so many times in plays at schools and churches during the holiday season. With a meaningful message, this song is a must-have just for your Christmas playlist to feel complete.
6- Have Yourself A Merry Little Christmas by Frank Sinatra
You know those holiday movie soundtracks you just can't get out of your head? Well, this song was written for the movie Meet Me In St. Louis in 1944 and quickly became a classic holiday favorite. Trying to set a calm mood for baking late-night cookies or adding extra ornaments to the Christmas tree? This song will do just that.
7- O Holy Night by Richard Marx
A carol with a message about the birth of Jesus and how this brought about redemption for mankind has been chosen so many times as a favorite in the Uk and over the world.
This carol was based on a French poem that was then translated into English by John Sullivan. Even though this song has been remade by various artists, our favorite version has to be by Richard Marx.
8- It's The Most Wonderful Time Of The Year by Pentatonix
Need more reasons why Christmas takes the crown as the best holiday ever? This song written by Edward Pola and George Wyle in 1963 should convince you. A song that has stood the test of time and is still a staple on every Christmas playlist of course made it on ours.
9- It's Beginning To Look A lot Like Christmas by Micheal Bublé
This classic hit by Micheal Buble is one of the best Christmas songs to play when the holiday season approaches. The exciting feeling everyone gets when the decorations fill up stores, snow falls, and of course, family planning visits were perfectly described in this song.
10- Have A Holly Jolly Christmas by Micheal Bublé
Composed by the genius himself, Johnny Marks, this song has charted so many times with Burl Ives' version and is still a highly played song every holiday. You're going to have a holly jolly Christmas with Michael Buble's cover of this song throughout the season.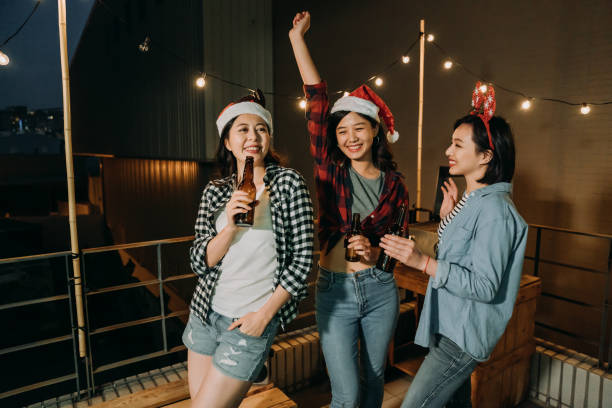 11- Rocking Around The Christmas Tree by Brenda Lee
Another one of Johnny Marks' masterpieces, was completely transformed by Brenda Lee when she was just 13 years old and just like other people, this has to be our favourite version with an unforgettable rock n roll beat.
12- All I Want For Christmas Is You by Mariah Carey
Your Christmas playlist is not complete without this best-selling Christmas single by Mariah Carey. It's a perfect Christmas song to belt and shake every single time it comes on because it's just so warm and full of cheer.
13- Believe by Josh Groban
From a Christmas movie soundtrack The Polar Express, this song became a holiday sound not just because of the beautiful instrumentals but the message it carries. This song is perfect for the evenings when you sit by the fire and watch the snow falling while you're sipping on a glass of warm eggnog.
14- Mistletoe by Justin Bieber
We know how much celebrities love to put out new Christmas songs every year but it's not every time they hit the right spot they remain a Christmas favourite. Mistletoe by Justin Bieber has the perfect mix of reggae, pop, and r&b which makes it worthy of our totally awesome Christmas playlist.
15- Santa Baby by Eartha Kitt
A little something for the adults to dance to while the kids are outside playing in the snow. This song by Eartha Kitt was on the soundtrack of Elf, Boynton Beach Club, and other holiday movies. A cheeky song perfect for those that aren't shy to tell Santa how extravagant they want their Christmas presents to be.
16- Carol Of The Bells by Pentatonix
The Carol of the Bells is not your usual Christmas tune but it sure puts you in an exhilarating mood. This carol was composed by Mykola Leontovych a Ukrainian National Chorus as a means to promote their music all over the world. The English lyrics were written by Peter Wilhouskty and it became a Western favorite to this day.
17- Silent Night by Frank Sinatra
This very soothing carol with a melody that just captures your heart is definitely a holiday favourite. The Christmas carol talks about a silent night when a special child was born and it has such a deep meaning to many people of the Christian faith.
18- Mary's Boy Child by Boney M.
This fun and melodic storytelling carol about the birth of baby Jesus was written by Jester Hairston. Recorded twice by Andy Williams and also Boney M. This Christmas carol is usually played on repeat.
19- 12 Days Of Christmas by Pentatonix
A children's favourite carol to perform during recitals and Christmas shows definitely makes it on our list. Bing Crosby and the Andrews sisters took this carol to a whole new level and we enjoyed every bit of it!
20- Santa Claus Is Coming To Town by Mariah Carey
You know we couldn't leave out a holiday tune without Santa Claus in the title! A classic favourite we all love to bop to during the holidays as Miss Mariah Carey does her magic.
Amp up your Christmas spirit with the best Christmas playlist of all time!