10 Most Trending Christmas Toys and Games for 8 to 11 Years Kids
10 Most Trending Christmas Toys and Games for 8 to 11 Years Kids
When it comes to giving kids Christmas toys, there is no wrong way to go about things. Whether you give them a few small gifts or bulkier ones, the important thing is that your child gets something special and enjoyable.
One of the best ways to do this is by going through toy stores and finding the perfect gift for each child on your list. This can be difficult, but it's worth it in the end because you can be sure that each child will love their present.
Christmas is almost upon us, and parents are still scrambling to find the perfect Christmas gift for their children. If you are looking too, take a look at this article's list of their favourite Toys & Games for 8 to 11 Years Kids
Note: The Site may contain links to affiliate websites, and we receive an affiliate commission for any purchases made by you on the affiliate website using such links. For More Detail 
10 Best Toys & Games for 8 to 11 Years Kids
When it comes to Christmas gifts for kids, Melissa & Doug's Suspend to your Little Ones is hard to beat. The game is easy to set up and play and includes 24 game rods, a wooden base, 4 frame rods, a coloured die, and a wooden connector. Children of all ages will have fun balancing the rods.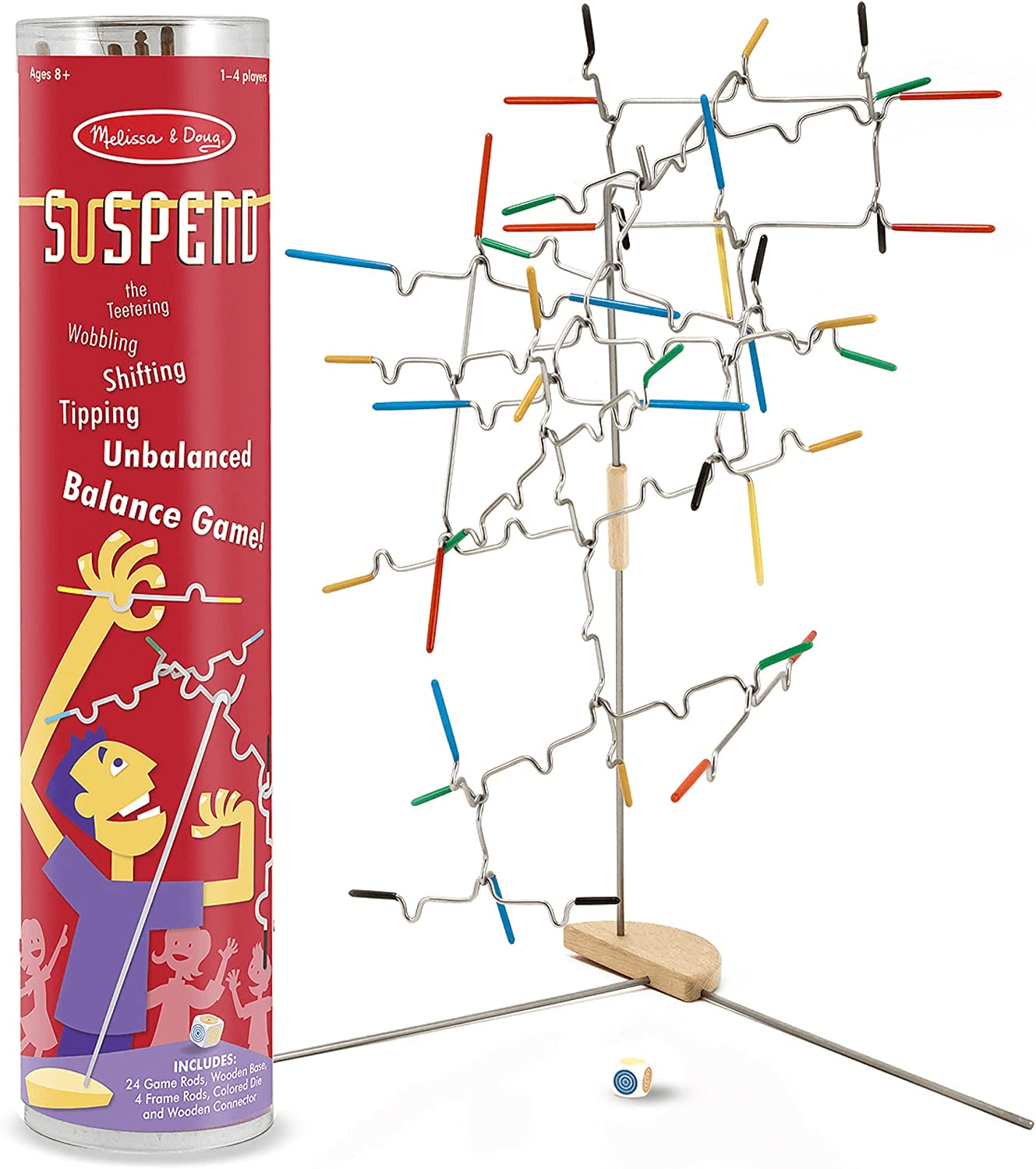 Multiple developmental benefits are seen in children playing this game, such as hand-eye coordination, cognitive skills, and interpersonal skills. Additionally, it's an excellent screen-free option that can be enjoyed by children aged 8 and up. This is one gift that will be sure to please all your family members!
Do you have young kids who enjoy playing outside? If so, Stomp Rocket Ultra is the ideal present for them! This fantastic toy includes four foam-tipped Ultra Stomp Rockets and a Stomp Launcher.
Kids may shoot these rockets up to 200 feet in the air by running, jumping, and stomping! It's also tough and long-lasting, making it ideal for active outdoor play.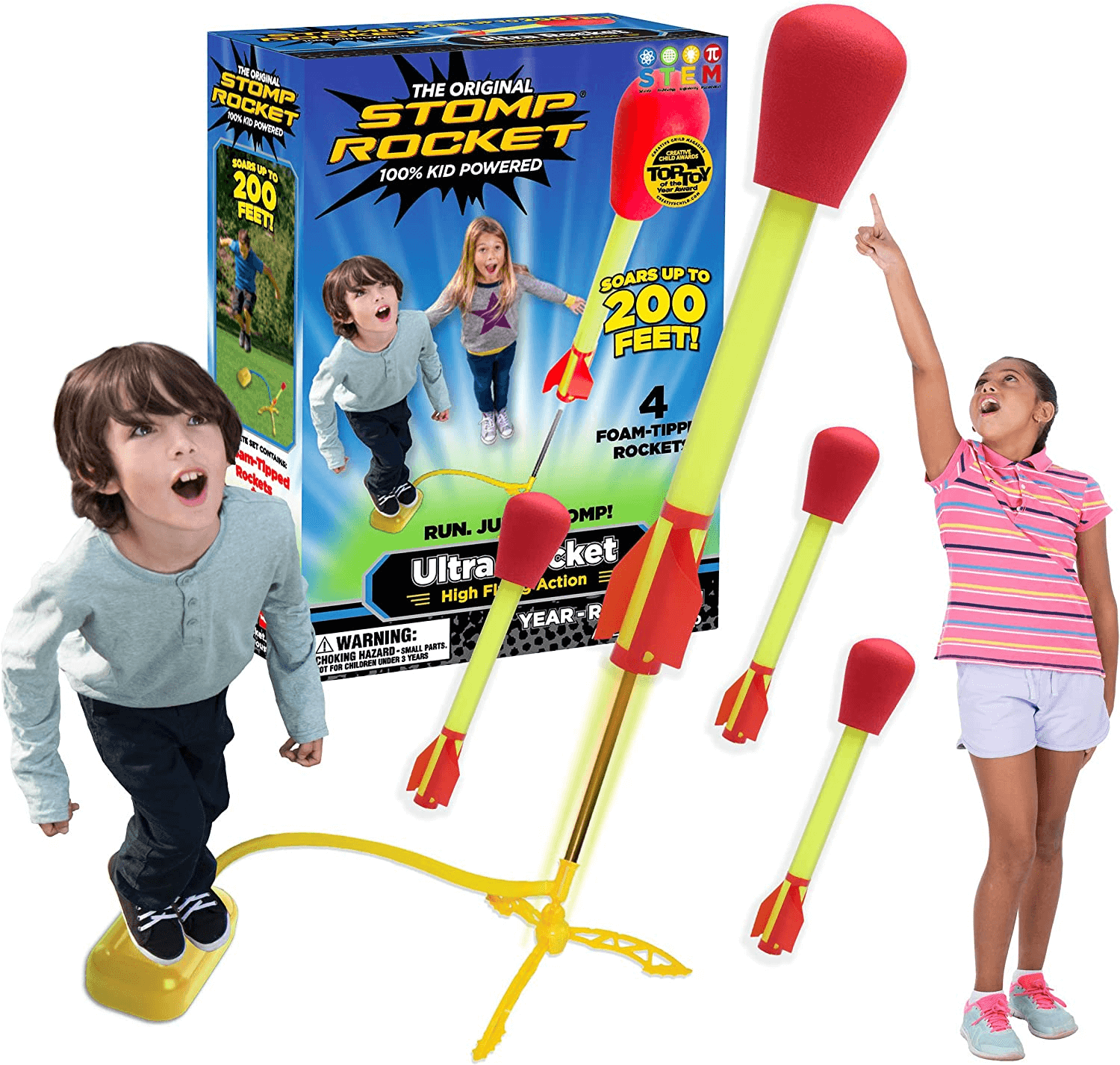 It also received the Dr Toy Award, iParenting Media's Hot Toy Award, Creative Child Magazine's Preferred Choice Award, and iParenting Media's Excellent Product Award, so you know it's a hit with your child! So go ahead and get Stomp Rocket Ultra for your kids this holiday season!
Children will enjoy getting a Magical Mixies Magical Misting Crystal Ball for Christmas. Christmas is a time to gather with family and friends, and what better way to do so than by giving the gift of magic?
The Magical Mixies Crystal Ball enables you to accomplish just that by allowing your children to cast spells and create their own fortune tellers.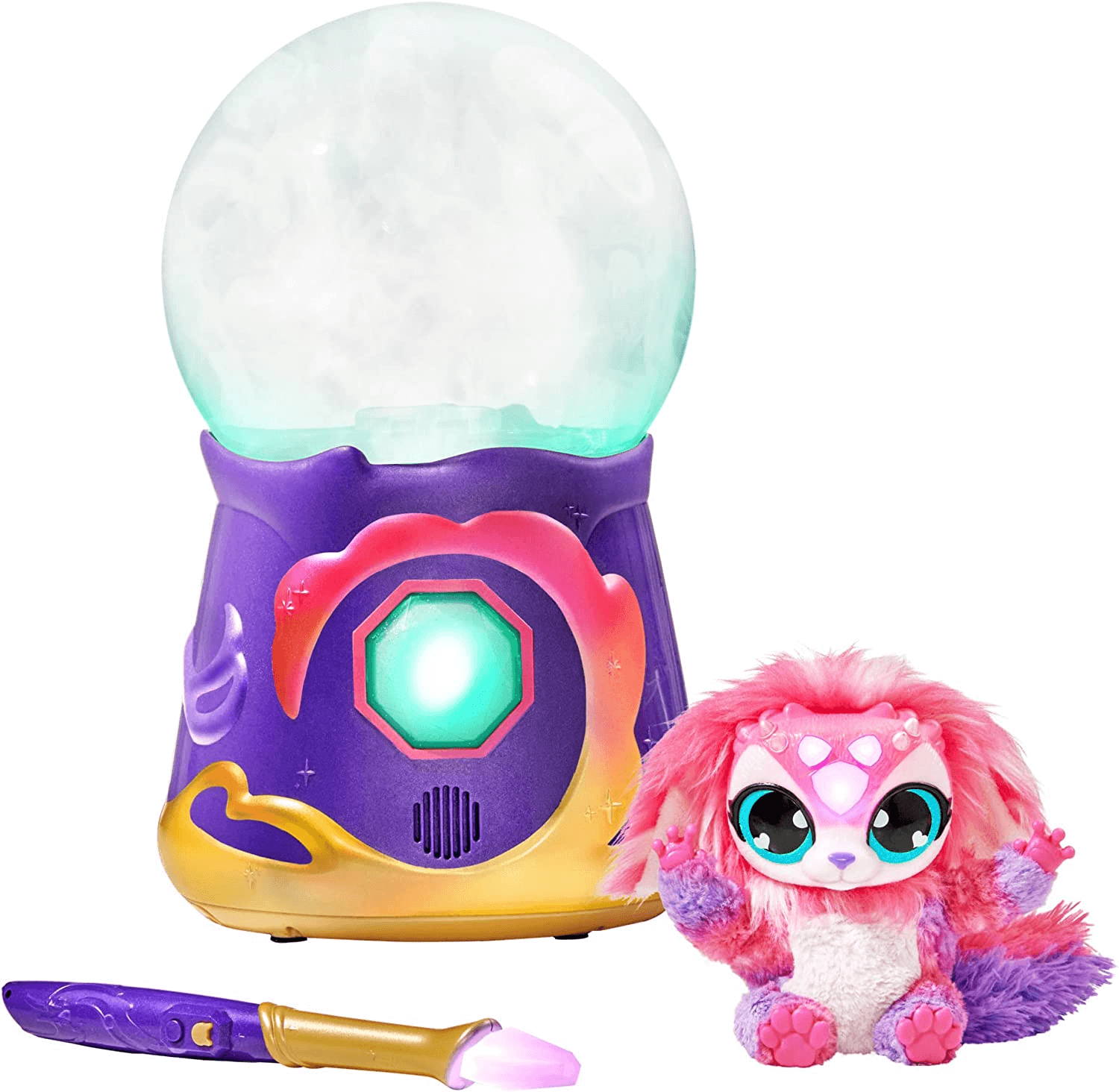 Your youngster will have a great time discovering all of the numerous ways they can utilise their Crystal Ball, which has over 80 lights and sounds.
Whether they want to play an interactive game together or have their fortune told, this magical gift is sure to make everyone happy this holiday season.
It's never too late to give your little ones the best Christmas present ever – a gift from Wiltopia Animal Care Station! This exciting play area is perfect for treating injured animals and comes fully furnished with everything your kids will need to make their patients feel better.
With heat lamps and a medical table, your kids can take care of the injured animals in style.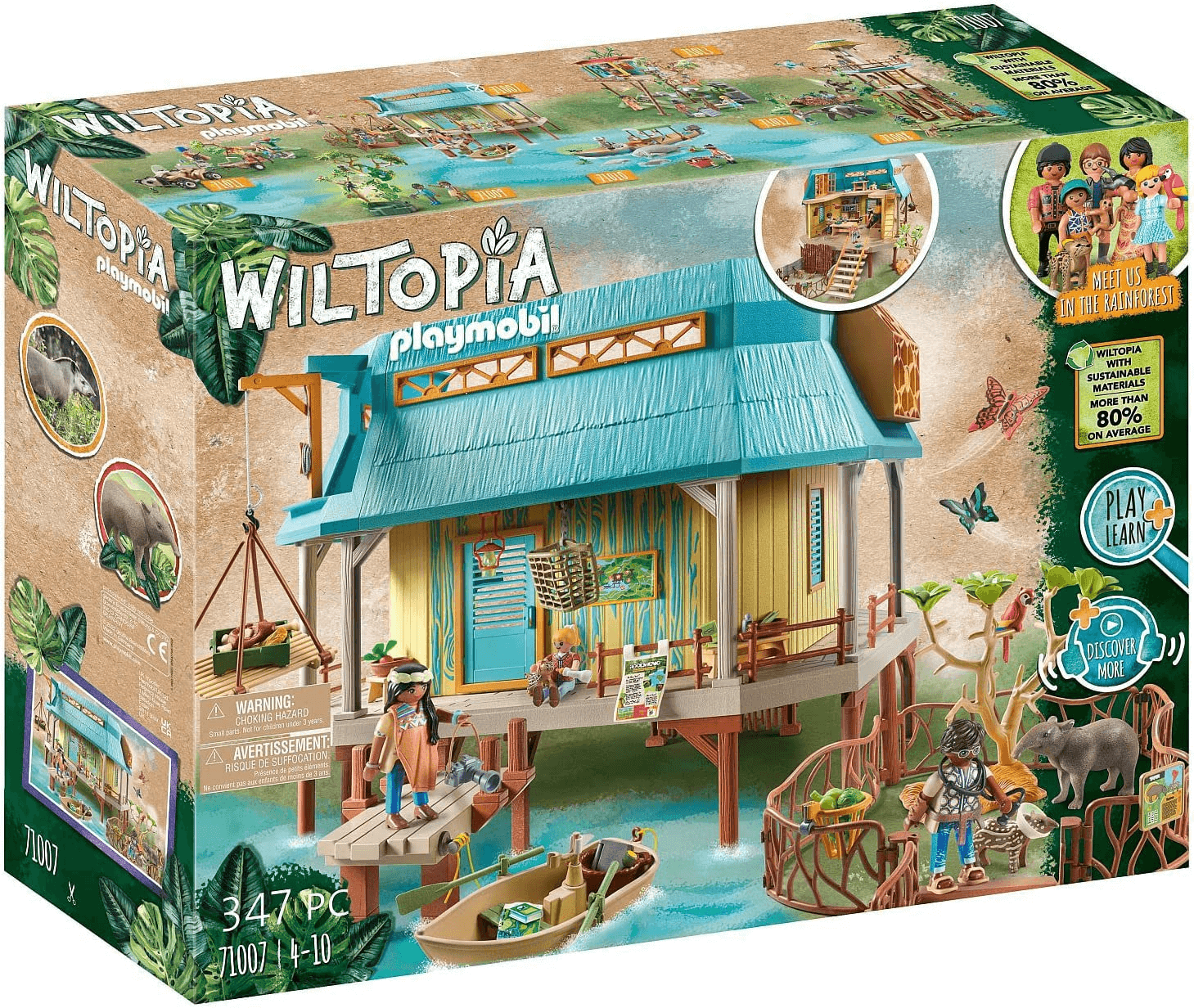 And when the animals are finally healed, they'll have an enclosed area to rest and walk around in, making them feel comfortable and secure. So why wait? Give your child the best Christmas ever by giving them Wiltopia Animal Care Station!
Christmas Fact: The term 'Xmas' simply means Christmas.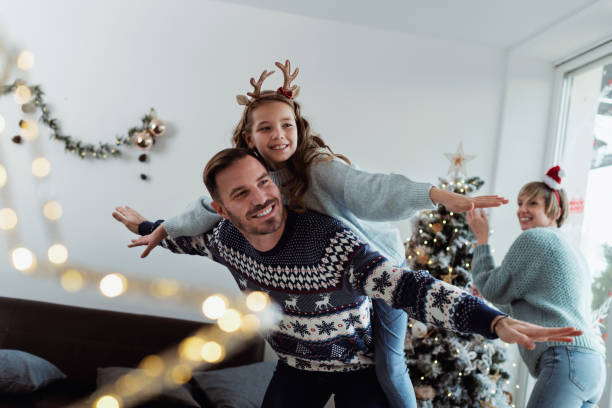 The term "Christmas" was first used in the 16th century. The letter 'X' in the word Xmas is derived from the ancient Greek language. Christ begins with the letter X in Greek. As a result, Xmas simply means Christmas.
This mega-sized great white shark toy is ideal for children of all ages and will keep them occupied for hours. Mega Chomp transforms any floor into shark-infested waters with its swishing tail and half-submerged body, so there's always something to chase and attack!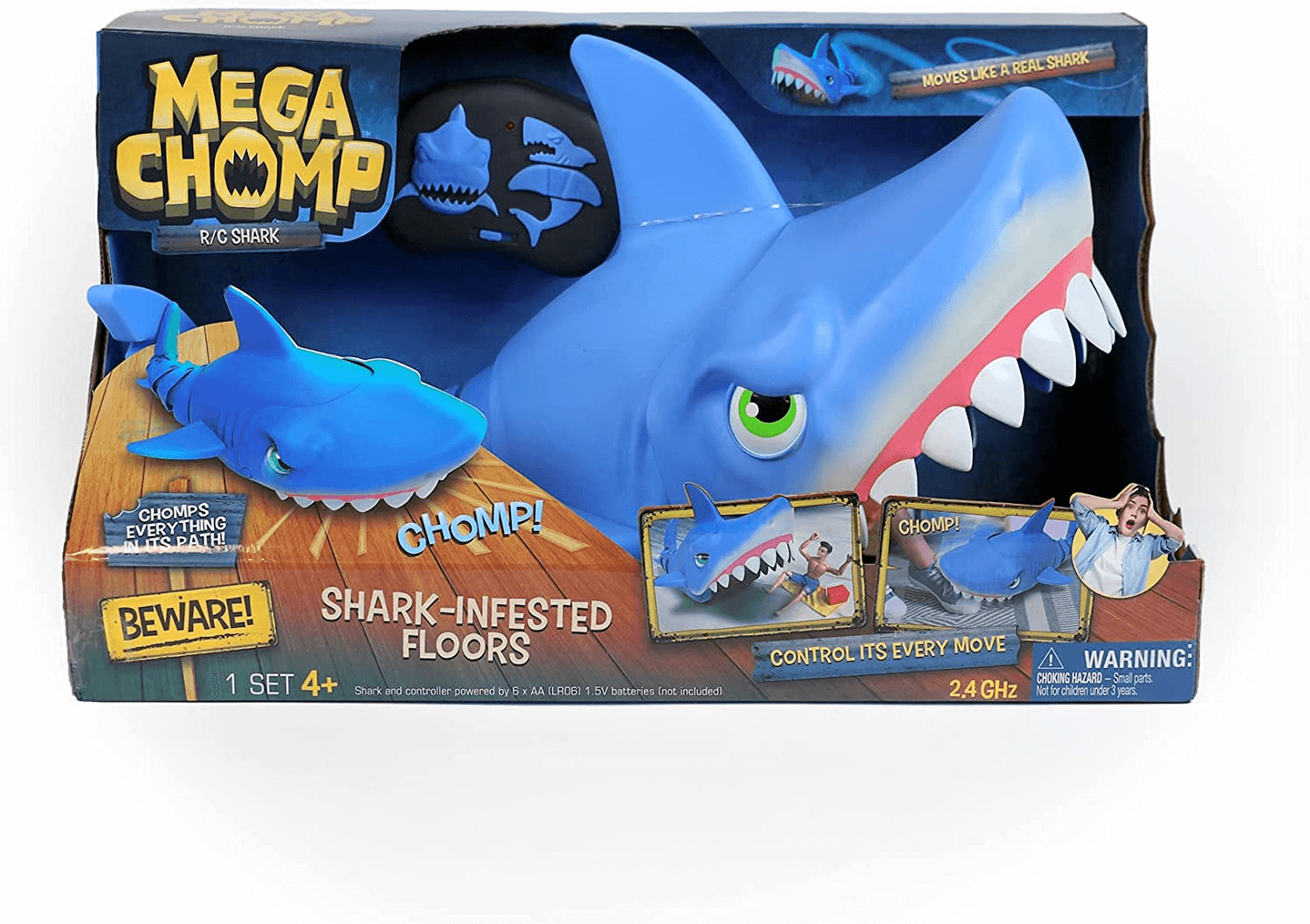 Furthermore, with its teeth constantly biting, it is sure to add excitement and anticipation to every play session. Whether your children are boys or girls, they will enjoy playing with Mega Chomp – give them the gift of enjoyment this holiday season!
This game is ideal for getting kids enthusiastic and moving around the house. This game may be played by anywhere from two to six people of any age.
It comes with 25 different coloured foam "safety stones," 27 different challenge cards, a game spinner, and instructions.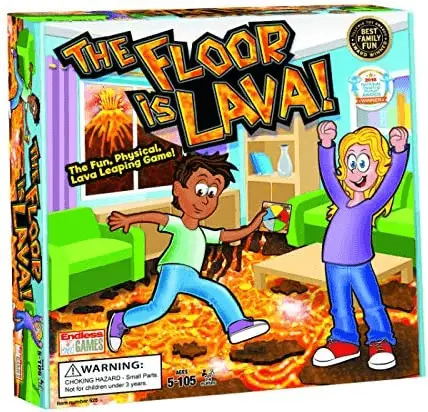 Children will have a lot of fun pretending that the ground below them is molten lava while they spin the colour wheel and try to jump to the appropriate foam pieces to get to safety. Caution is advised, though, because they will run, jump, and work hard when playing this game.
This exciting activity for the whole family encourages both physical movement and active imagination, both of which are beneficial for each and every member of the family.
Bring "The Floor is Lava!" to your next get-together so that you can all have a good time celebrating.
Give your children the Radio Flyer Cyclone Ride-On Toy this year to add a little added excitement to their Christmas celebrations. This 16″ wheeled ride-on is propelled by arm movement, allowing for 3600 spins and hours of entertainment.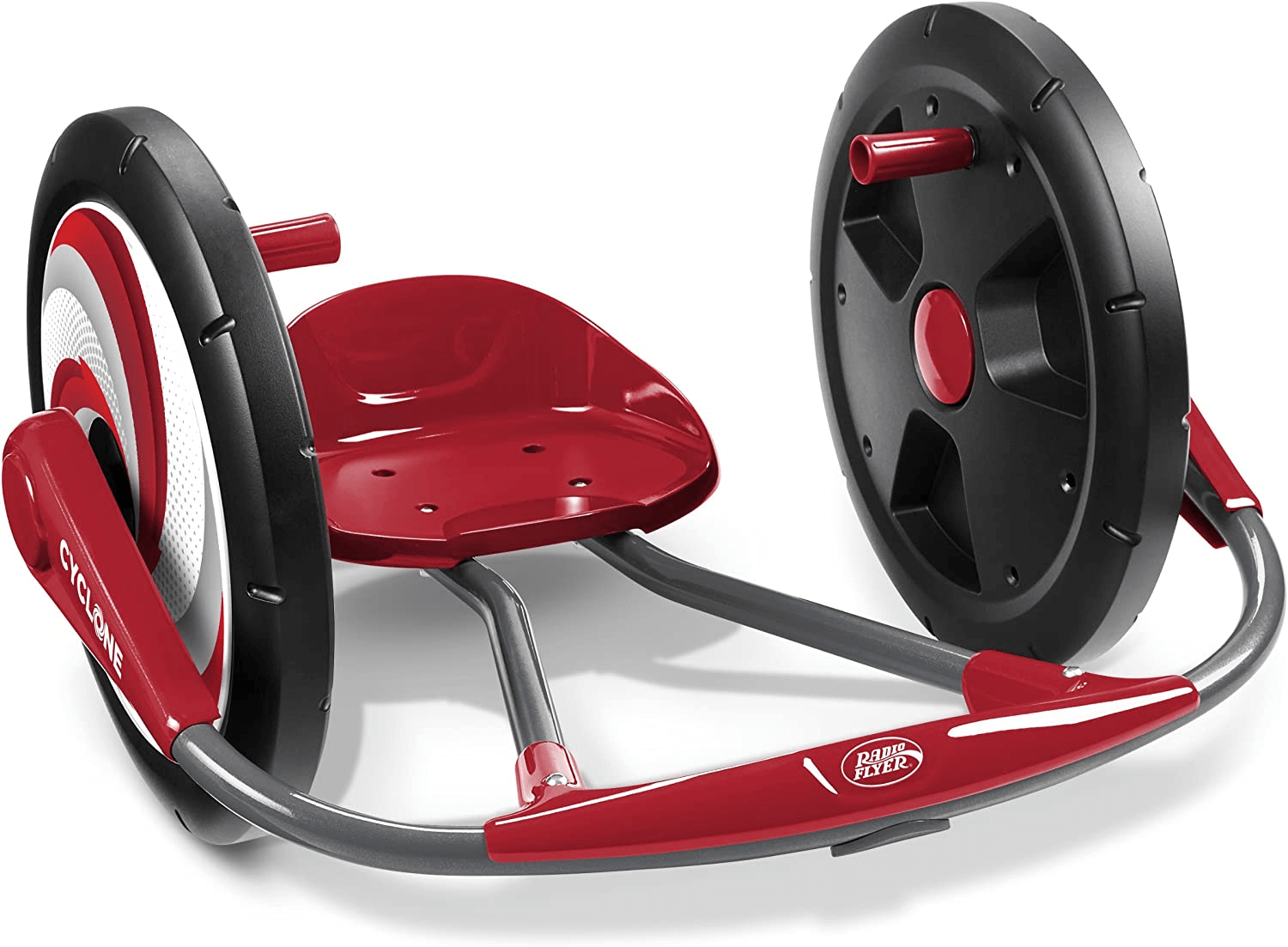 The comfort handgrips aid in steering, while the ergonomic seat and frame offer a comfortable ride. Even as your youngster develops, the robust steel frame and rear caster wheel will provide years of pleasure.
Whether you're going forward or backwards, the Cyclone will make every ride more exciting.
The Kinetic Sand construction set is ideal for children over the age of three. With its dig, build, and crush features, it offers hours of imaginative construction play.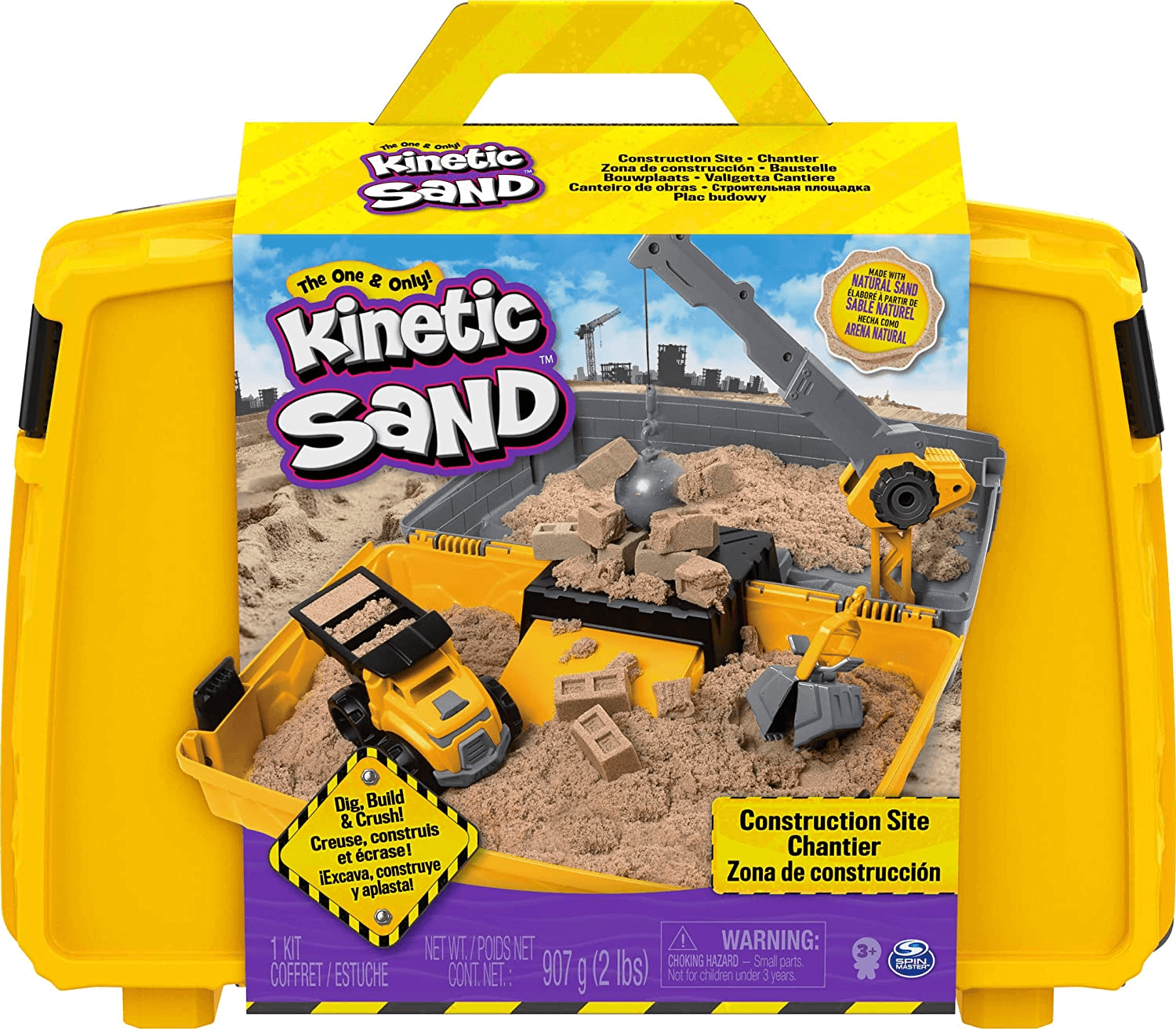 The toy's exciting voice makes it the ideal present for children who enjoy playing outside. When unfolding, the toy provides children with a safe environment to play and explore.
This awesome gift has 30 pre-loaded tracks and can connect to your phone through Bluetooth to play Spotify, Apple Music, or YouTube tunes.
4 voice effects, echo control, and volume control make the microphone suitable for all ages. Spin 3600 arm-powered for limitless pleasure.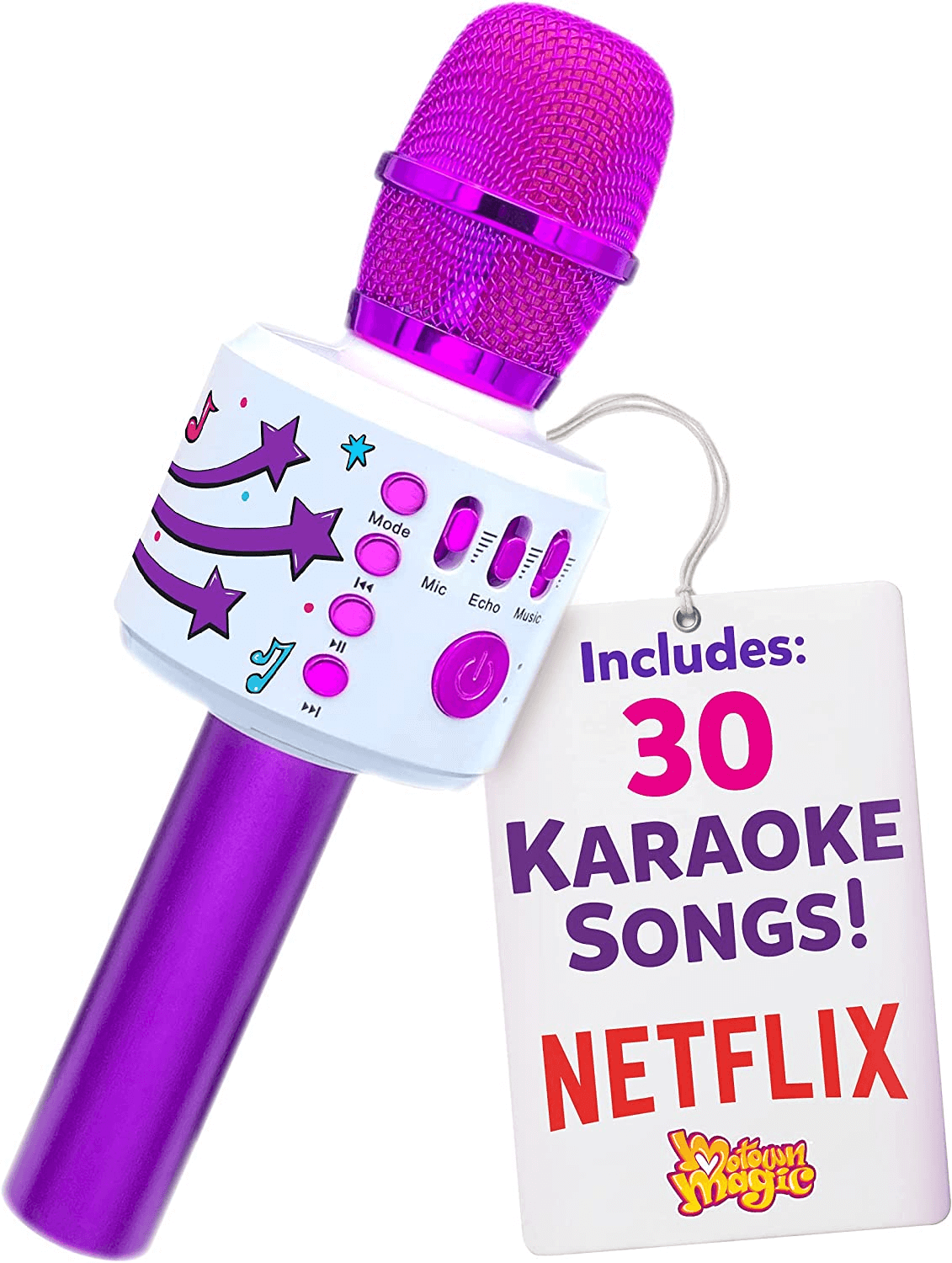 The 16″ wheels also ride smoothly. Comfort handgrips and an ergonomic seat and frame make this Radio Flyer Cyclone ride easy. This presentation will help you enjoy karaoke night with your kids!
This interactive track system has a marble run so you can build race circuits and watch how gravity, magnetism, and kinetic forces move balls to the finish. Its approximately 100 components and 18 construction elements allow infinite track creation.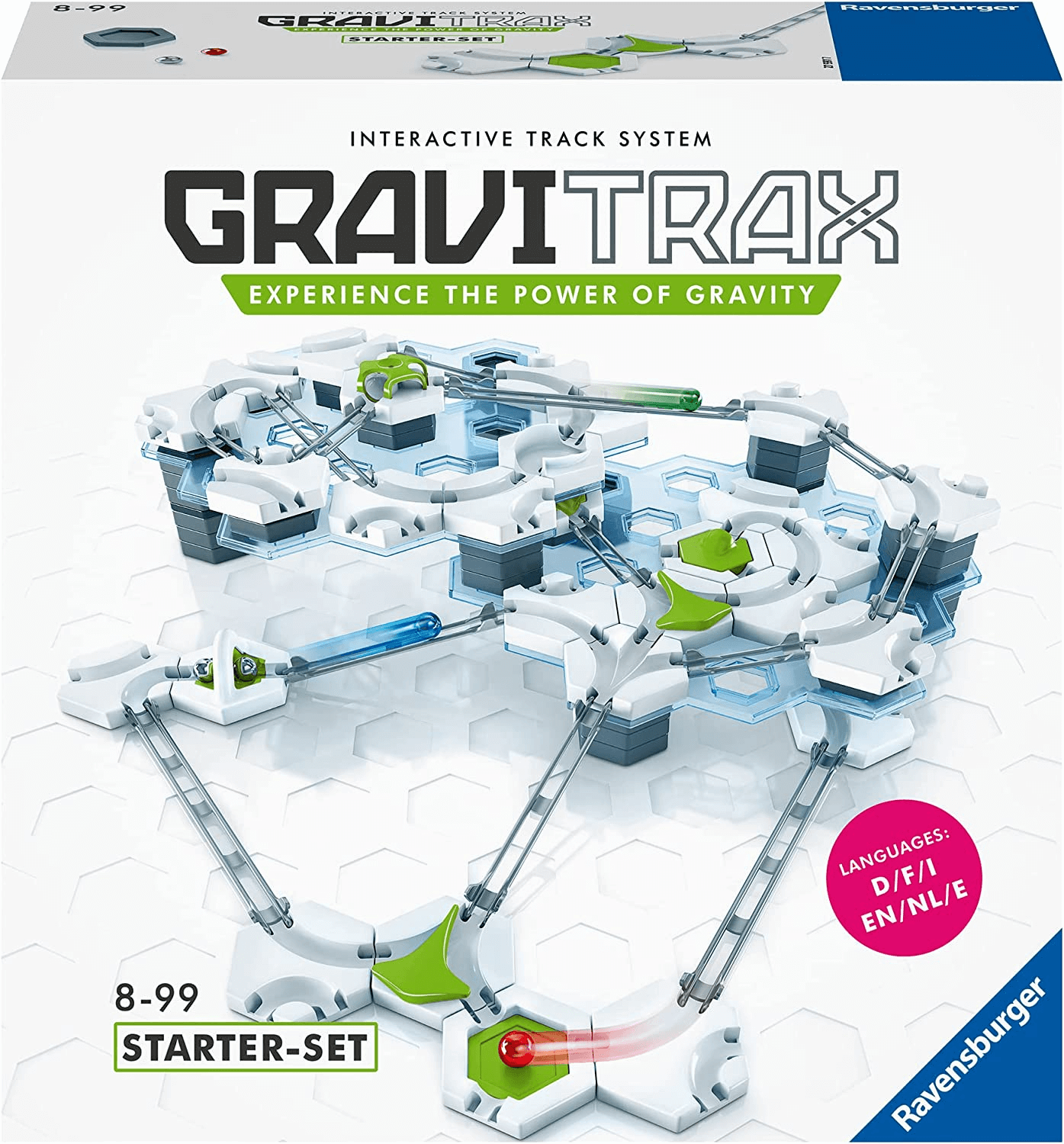 The open-ended building idea lets you make unique tracks every time. Expansion sets and action accessories offer even more excitement to your games! Gravitrax is a great present for scientific, engineering, and technology-loving kids.
Conclusion:
Christmas is coming up soon, and what better way to celebrate than by getting your kids some great Christmas toys and games? Whether they're just starting to get into the holiday spirit or they're already big fans of it, we've got you covered with our list above of the 10 most popular Christmas Toys & Games for 8 to 11 Years Kids.
From action figures to tech lovers, we've got something for everyone on this list! So whether you're looking for the perfect gift for a young child or want to get them something fun and exciting for themselves, be sure to check out our list!