10 Best Christmas Movies That Aren't Really Christmas Movies (I'm Looking at You, Die Hard)
You love Christmas. That's no secret. And Christmas movies play a big role in helping us to have that warm, fuzzy joyous feeling. Here we are talking about the 10 Best Christmas Movies That Aren't Really Christmas Movies.
One of the very few things that can just suck the joy out of the season is the age-old debate: is Die Hard really a Christmas movie? (I won't even include that title in this list.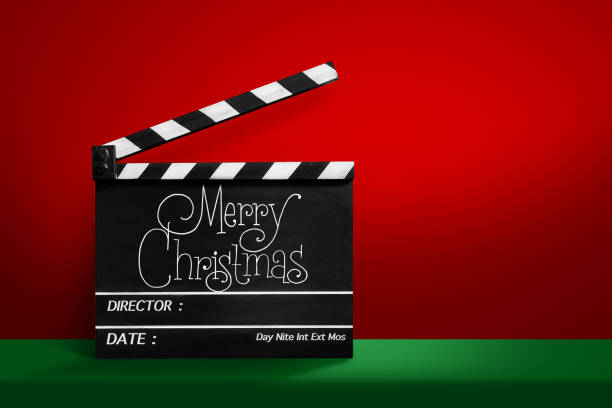 It's been through enough.) Even if you don't care about the answer, there are a lot of interesting titles that can fuel any healthy debate about what makes a movie a Christmas movie.

The best way to come to your own decision on this very important matter is to watch as many possibly Christmas-related movies as possible. Here's a list to get you started:
Tim Burton, who was behind The Nightmare Before Christmas movie, is behind this batman installation that takes place around the holiday.

Gotham City at Christmastime is a thing to behold. The moody darkness almost completely eclipses any attempts to bring the most wonderful time of the year to the surface. But it still has Christmas lurking in the shadows. Does that make it qualify as a Christmas movie?
Tom Hanks and Leonardo DeCaprio star in this film that uses Christmas as kind of like an emotional anchor. True Christmas movies really try to bring that nostalgic glow most of us expect to enjoy, but not Catch Me if You Can.

Some of the most important scenes take place on Christmas and showcase how alone someone can feel on a day that should feel most merry. Heartbreak on Christmas is not in most traditional holiday movies, but Christmas does have a pretty big role in this one. Does that make it qualify as a Christmas movie?
A Christmas horror movie. This is really far off from the whimsical darkness in The Nightmare Before Christmas, but it does kind of mash-up Christmas and Halloween. Sorority sisters are terrorized by a prank caller all with the backdrop of snowy weather and the twinkle of Christmas lights.

And if you know anything about Christmas movies in general, you might be familiar with the director, Bob Clark. Clark directed both Black Christmas and the beloved family classic holiday movie, A Christmas Story. Does any of that technically make Black Christmas qualify as a Christmas movie?
You might be wondering why on earth anyone would make a musical movie about the apocalypse with a Christmas backdrop. This is a zombie romantic comedy fueled by a group of teens in Scotland who have an undead problem.

All of this goes down during Christmas. Does that mean zombies during the holidays can make this a Christmas movie?
This title ranks right up there with Die Hard. I mean, a Sylvester Stallon movie that takes place during the Christmas season could be dismissed as just another action movie with some explosions.

But when you have a shootout in a grocery store loaded with Christmas decorations in your movie, that could count as Christmas spirit. Does that kind of holiday destruction qualify it as a Christmas movie?
Two characters are looking for their drug dealer, who also has a job at a grocery store. All while the cheer of Christmas Eve happens in the background. Unfortunately, he's out of town.

The dealer's coworker tries to get the two main characters drugs but, of course, nothing goes right along the way. Basically, this is a fast-paced drug run that takes place on Christmas Eve. Does that somehow make it qualify as a Christmas movie?
You had to know this would make the list. Evil Santa, killer gingerbread men, demon angels, and monster Jack-in-the-Boxes. Holiday horror creeps into theatres every once in a while and that's what you have with Krampus.

When you have a horrible, killer Santa as the star of the show, you really can't escape the fact that he has direct ties to Christmas. But does that alone qualify it as a Christmas movie?
Three days during Christmas with the royal family (outside of a Hallmark movie) might just make a person want to quit life. This story takes place over the Christmas holiday with Princess Diana taking on as much cold shoulder from her husband's family as she can.

One of the more beautiful aspects of this movie is the Christmas scenery. It attempts to warm up that holiday hostility chill but just falls short of it. Does that keep it from being called a Christmas movie?
A group of cops working a murder case on Christmas Eve is what this movie is at its core. Add in corruption, a prostitution ring, and murder, and you've got a pretty interesting movie.

Festivities alongside some pretty brutal situations might work for some people. Do you think these crimes meshed with the holiday season make this a Christmas movie?
Bruce Willis did deserve a place on this list, even if it isn't for his "other Christmas movie." This movie lets you follow Bruce as he travels throughout time to find a cure for the virus that is destroying the world. Bruce does his thing with the holiday season in full swing in Philadelphia.

The fact that hustle and bustle of the Christmas season go on with no one the wiser that it will be their last before the virus carries a heavy weight onto the world. Can a movie that may not have future Christmases be a true Christmas movie?
All Is Merry and Questionable
Now you have an idea of what some like to call "alternative Christmas movies" are all about. You also know that a Christmas movie might not need the holiday to be at the centre of it all to carry the holiday spirit.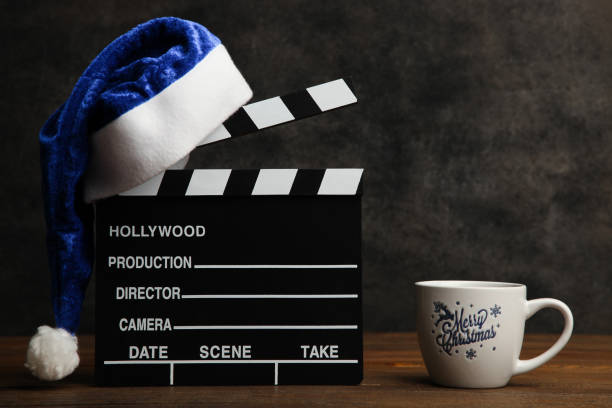 Even if you don't feel as though some of these can truly be considered Christmas movies, there are some pretty good flicks on that list. No matter which way you lean on this matter, Christmas should be fun and I hope this list brings you hour after hour of good times (and fear, for you horror fans)!