A Christmas Night Out: Ideas and Inspiration for a Festive Evening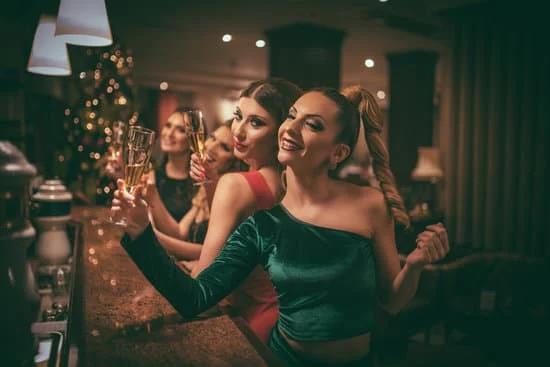 'Tis the season to be jolly! Christmas is just around the corner, and what better way to celebrate than with a festive night out? Whether you're planning an intimate gathering with close friends or organizing a grand office party, this blog post will provide you with ideas and inspiration for a memorable evening filled with holiday cheer. From invitation essentials to theme and decorations, food and drinks, to entertainment options, we've got you covered. So put on your Santa hat and join us as we explore the exciting possibilities of a Christmas night out!
The Importance of Planning

Planning is key when it comes to hosting a successful Christmas night out. It ensures that all the details are handled, and nothing is left to chance. Every step requires careful consideration, from choosing the date and time to creating a guest list.
Selecting the perfect date is essential. You'll want to choose a day that works well for most people, taking into account any prior commitments or holiday travel plans they may have. Consider sending out a quick survey or poll to gauge availability before finalizing your decision.
Next, create a guest list based on your desired atmosphere and venue capacity. Will it be an intimate gathering with just close friends? Or will you be inviting colleagues from work as well? Remember that too many guests can make it difficult for everyone to mingle and enjoy themselves.
Once you've determined the number of attendees, think about the venue options available. Are you planning on hosting at home or booking a private event space? Each option has pros and cons, so weigh them carefully before deciding.
Another important aspect of planning is setting a budget. Determine how much you're willing to spend on food, drinks, decorations, and entertainment. This will help guide your choices throughout the process while ensuring you don't overspend.
Consider creating an itinerary for the evening's activities. Think about what kind of ambiance you want to create – do you envision a casual cocktail party or perhaps something more formal with dinner included? Planning out these details ahead of time will ensure everything flows smoothly during the event itself.
Remember, effective planning sets the foundation for an unforgettable Christmas night out! So take some time upfront to map out all the necessary elements – from dates and venues to budgets and activities – guaranteeing a festive celebration that will leave everyone in high spirits.
Invitation Essentials

When planning a Christmas night out, sending out invitations is an essential part of the process. It sets the tone for the evening and builds excitement among your guests. Here are some invitation essentials to consider:
Design: Choose a festive design that captures the spirit of Christmas. Whether it's a traditional red and green theme or a modern snowflake motif, make sure your invite stands out.
Format: Decide on the best format for you – traditional paper invitations or digital invites sent via email or social media platforms.
Details: Include all relevant information such as date, time, location, dress code (if any), RSVP deadline, and any special instructions like bringing a gift for exchange.
Personal Touch: Consider adding a personal touch to each invitation by addressing them individually or including handwritten notes to make your guests feel special.
Send in Advance: To ensure everyone can mark their calendars and plan accordingly, send out invitations at least two weeks before the event.
Christmas Fact Of The Day: The world's largest Christmas stocking measured 170 feet: In 2007, London broke the Guinness World Record for the largest Christmas stocking ever made. The stocking measured 170 feet long and 70 feet wide, and it was filled with more than 1,000 presents. It took a team of 30 people to hang the stocking.
Theme and Decorations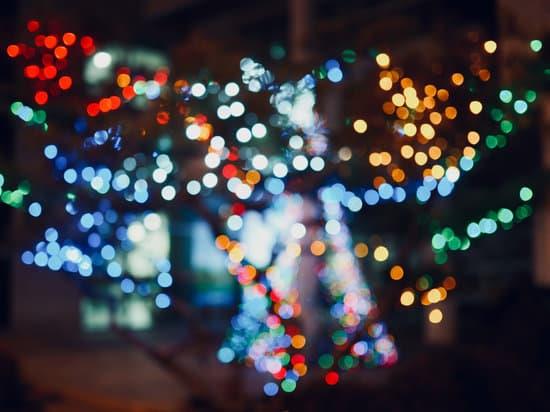 When planning a Christmas night out, one of the most exciting aspects is choosing a theme and creating the perfect festive atmosphere with decorations. Whether you opt for a classic winter wonderland theme or something more unique like an ugly sweater party, selecting a theme can set the tone for the entire evening.
Start by brainstorming ideas that align with your group's interests and preferences. Are they fans of vintage holiday decor? Perhaps a retro-inspired theme could be just what you're looking for. Or maybe everyone loves movies – why not have a movie-themed night where guests dress up as their favorite characters?
Once you've settled on a theme, it's time to get creative with decorations. Consider how each element can tie into your chosen concept, from elegant table settings to whimsical centerpieces. Consider incorporating traditional elements like twinkling lights, garlands, and ornaments but don't be afraid to add personal touches that reflect your own style.
Remember to focus on key areas such as entryways, dining spaces, and entertainment areas when decorating. These are places where guests will spend most of their time and will greatly contribute to creating an immersive experience.
By carefully selecting a theme and thoughtfully decorating your space accordingly, you'll create an unforgettable Christmas night out that leaves everyone feeling merry and bright!
Food and Drinks
One of the key aspects of any Christmas night out is the food and drink selection. It's important to consider your guests' preferences, dietary restrictions, and any potential allergies. Offering a variety of options ensures that everyone can find something they enjoy.
When it comes to drinks, consider offering a range of alcoholic and non-alcoholic beverages. A festive cocktail menu could include classics like mulled wine or eggnog, as well as some unique creations incorporating seasonal flavors like cranberry or peppermint.
For the main course, you might opt for a traditional holiday feast with roast turkey or ham accompanied by all the trimmings. Alternatively, you could try something different this year with a themed buffet featuring international cuisines or even a gourmet barbecue if weather permits.
Don't forget about dessert! Indulge your guests with sweet treats such as mince pies, gingerbread cookies, Yule log cake, or an assortment of chocolates. And let's not overlook the importance of having plenty of hot beverages available throughout the evening to keep everyone warm and cozy.
Entertainment Options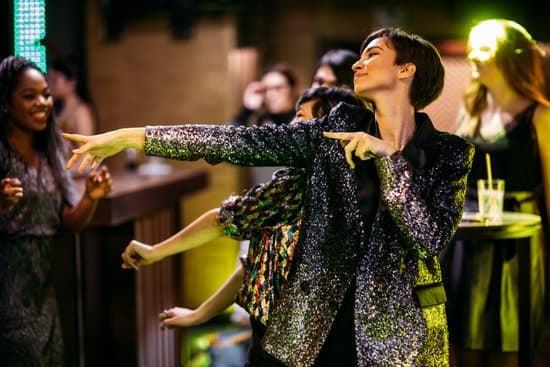 When planning a Christmas night out, it's important to consider the entertainment options that will keep your guests engaged and in high spirits throughout the evening. Whether you're hosting an intimate gathering or a larger party, there are plenty of ways to ensure everyone has a jolly good time!
One popular option is hiring a live band or DJ to provide musical entertainment. This creates a joyful atmosphere and gets people on their feet dancing. Make sure to choose music that caters to different tastes and age groups.
Consider organizing fun games or activities for those looking for something more interactive. You could set up a photo booth with props for hilarious snapshots, host a festive-themed trivia quiz, or even arrange karaoke sessions for the brave souls in your group.
Another option is bringing in professional entertainers such as magicians or comedians. These performers can add an extra touch of magic and laughter to your Christmas night out.
If you have space available, outdoor activities like ice skating or sleigh rides can be fantastic additions to create memorable experiences for your guests.
Conclusion
Whatever you choose to do for your Christmas night out, we hope that our suggestions have provided you with some great ideas and inspiration. The festive season is a time when family and friends come together to celebrate one another's company, so make sure to create an evening that everyone will enjoy. From traditional carol singing to a lively pub quiz or themed escape room, there are plenty of ways to get into the spirit of Christmas this year!