How To Decorate Your Garden for Christmas? 6 Best Tips
Every room in the house is presently decorated with Christmas themes because Christmas is getting closer, decorating and infusing a feeling of mood into our regular lives. Here we are talking about How To Decorate Your Garden for Christmas.
If we want to have a gorgeous landscape that is full of lights, colours, and illusions for Christmas, we can't forget about decorating the outside of our home in the same manner that we decorate the inside of our home for the holiday.
In addition to adorning the exterior of our home with plants, we can also decorate it with lights and other features, ensuring that these elements are always suitable for the area's climatic conditions.
Use Christmas plants to decorate Your Garden for Christmas
One of the most common ways we decorate our home's exterior for Christmas is by using plants and flowers, similar to what you might see in a garden setting. This is one of the most common ways that we decorate the outside of our homes.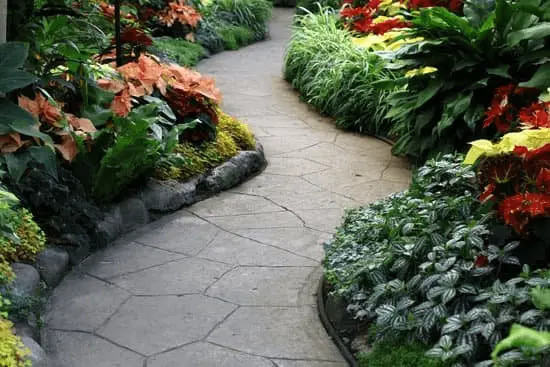 Make advantage of the ones that are unique to this season and represent it in a significant way, such as the Christmas flower, the Christmas cactus, and the holly, and experiment with different colour combinations to come up with stunning designs. Holly, the Christmas blossom, and the Christmas cactus are some examples of Christmas plants.
Use Christmas lights to decorate Your Garden for Christmas
Christmas lights are another element that must be included for an outdoor Christmas display to be considered complete. You can select the ones that are most suited to your preferences: in a variety of colours and shapes, with messages related to Christmas, in tubes, flashing… You can find them in a variety of stores, department stores, and centres that specialize in do-it-yourself projects, and you can select the ones that you find most appealing.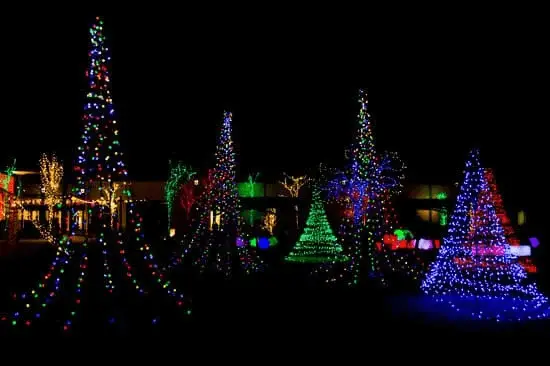 You need to be careful about how you position the lights in your garden so that you do not cause any harm to the trees and plants that are there. Not only do the lights give off heat, but they are also electrical components that are situated in an open area and are, therefore, subject to the effects of the weather.
Decorate paths
Setting up lanterns or torches on the walkways that travel through your yard may also be a nice idea. However, this should be done with utmost caution and only after ensuring that neither anything nor anybody will be put in danger by doing so.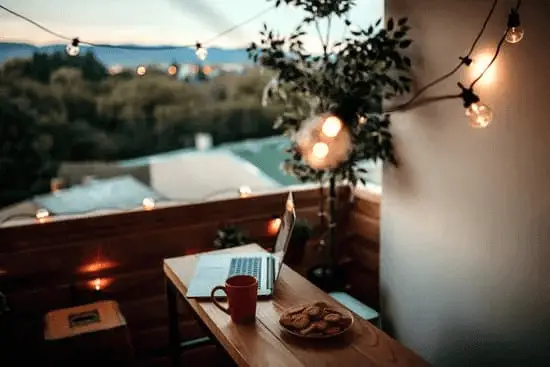 In addition to lighting components that function directly with candles or fire, other nighttime-use lighting options may be found on the market. These options are available to us. This is due to the fact that these additional lighting elements receive sunshine during the day, which enables them to function properly throughout the night.
Christmas Fact: There are a total of nine reindeer.
Father Christmas has nine reindeer who assist him in delivering gifts to children all over the world.
Dasher, Dancer, Prancer, Vixen, Comet, Cupid, Donner, Blitzen, and Rudolph are their names.
Balconies and windows
Installing Christmas figurines, such as Santa Claus and the Three Wise Men, in the windows and balconies that look out onto your yard is another option for enhancing the aesthetic appeal of these spaces. One more idea for decking the halls of your house for the Christmas season is presented here.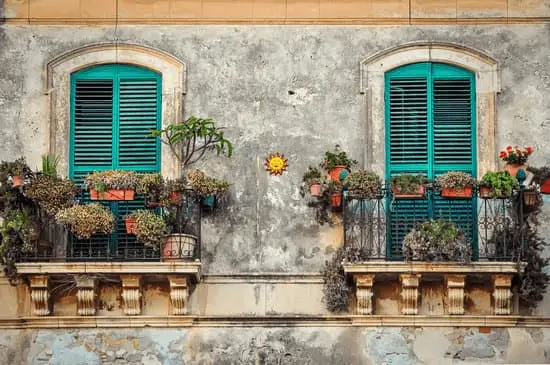 You can locate quite a few of them in a variety of sizes, and each one of them will impart a character that is uniquely it's own to the aesthetic of your home and yard.
Use a Big Christmas tree to decorate Your Garden for Christmas
If you have enough space in your garden, you could plant a spruce tree, and when the winter holidays arrive, you could decorate the tree with Christmas lights and other decorations.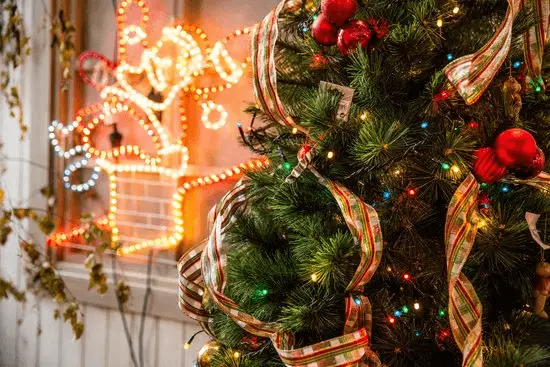 If you do not have enough space in your garden, you cannot plant a tree. If you decorate your Christmas tree in this fashion, your neighbours and anybody else who passes in front of your house will be able to take in the sight of a Christmas tree that is not only massive but also really lovely. If you would like to see some of the various ornaments that you might put on your Christmas tree.
Decoration for home entrance
By looking at the picture that is provided below, you should be able to get an idea of an easy way that is yet quite effective for the purpose of decorating the front entrance of the house for Christmas.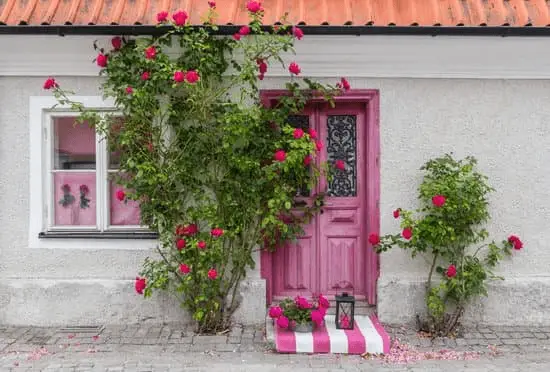 Just hang some Christmas decorations up around the house, such as some pretty wreaths next to the entrance, a bow in the middle of the wreath, and a Christmas wreath that is supplemented by a variety of flowers in the colours that you prefer the most in the most appropriate Christmas wreath for your home.
Because red and silver are two perfectly great colours for portraying the Christmas spirit and the winter season, we concluded that we should go with those two colours for this particular occasion.
Conclusion
The Christmas season is a time for decorations, baking, and family. It is also the time of year when children are most excited. The holiday season holds many opportunities for families to create memories that will last a lifetime.
The holidays can be a stressful time for everyone. With so much going on, it can be easy to forget what the season is really about. We must not forget that the holidays are about love, peace, and joy. It's important to take some time off from all of the hustle and bustle of daily life in order to spend quality time with our loved ones.
It's time to get your homes ready for the holidays. The best way to do this is by decorating your garden.
There are many ways you can go about this. You can have a Christmas tree in your garden and add some lights that will reflect off the snow. You could also have a lighted wreath on the door of your house, which will make it look like there are little elves inside, decorating for Christmas.