GAC Family—The New Kids on the Block for Family Friendly Programming
For some people, the GAC Family channel seemed to just pop up out of nowhere. And, well, that is what happened… Kind of.
From 2004 through 2021, GAC media took their Great American Country channel and changed it to GAC Family. This change happened pretty recently, so it makes sense that a lot of people are trying to figure out where it came from. 
What is GAC Family?
Anyone who knew about the Great American Country channel before this recent change may remember that the programming centered mainly on country music and country culture. 
When the channel was bought by Discovery it then almost immediately divested the channel to GAC Media. This group is led by Bill Abbott, who was the CEO of Crown Media Holdings. If you recognize that title, it's for good reason. That's where you'll find the Hallmark Channel.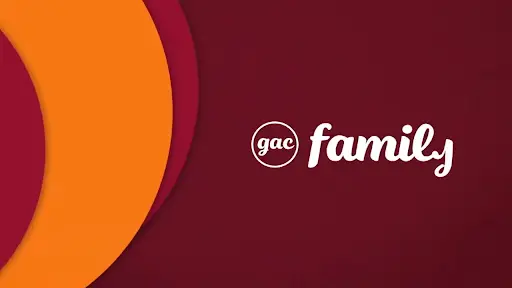 So the transitions and rebrandings moved forward and now we have GAC Family. The programming closely resembles that of the Hallmark Channel. GAC Family seems to be positioning itself as direct competition for the fans of family-friendly Hallmark Channel-style content. 
Copycat or Pure Goodness?
GAC Family hasn't made any effort to hide its goal to become the preferred channel for family-friendly content. The channel has even gone as far as to cement contracts with stars typically associated with the Hallmark Channel.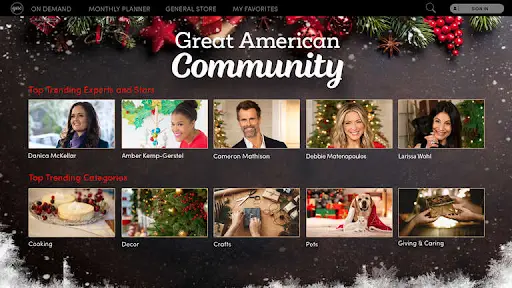 While it might seem a little bit like stealing (or maybe even poaching), in the entertainment industry, this kinda happens a lot. These stars are free to enter into a contract if they aren't bound by a previous legal agreement.
And if you think about it, what better way to get your channel seen and talked about than to obtain beloved star power for your content? If you get an actor with an established fan base to star in your movies, those fans are likely to tune in to that channel. Pretty smart move, if you ask me.
TV Shows and Movies for All
Remember the shows Silver Spoons and Who's the Boss? GAC Family has got them on their channel. They also air Full House and Fuller House episodes. 
While classic TV shows don't always feature family-friendly content, GAC Family airs some of the most beloved TV shows ever created like:
And if you aren't familiar with these shows, it's worth taking a look. Just because it's black and white or kind of strange doesn't mean it won't charm you and maybe get a laugh or two.
For anyone who loves When Calls the Heart over on that other family-friendly channel, you should know about GAC Family's When Hope Calls. This show is a When Calls the Heart spinoff. 
I don't know how this happened and believe me, I've looked. All I can say is that it appears GAC Family acquired the rights from Hallmark.
But Lori Laughlin came on board with this one along with a special appearance by Daniel Lissing, so it seems that fans of the original show have more options now to get their fix of this popular series.
What About Movies? And By Movies, I Mean Christmas Movies
Any fan of the Hallmark Channel who lives to get to the Countdown to Christmas has to be curious about whether or not GAC Family is going to copy… I mean, broadcast their own holiday movies. Yes, GAC Family has already gotten some traction in the holiday movie arena. 
During the 2021 holiday season, GAC Family aired thirteen original holiday movies. The titles include:
These movies feature many familiar faces from other holiday movies on other channels including Chad Michael Murray, Cameron Mathison, Jennie Garth, Rukiya Bernard, Sarah Lind, Maggie Lawson, Jill Wagner, and more.
What's New?
You should know that while Hallmark is going to start their Countdown to Christmas in late October, don't be surprised if GAC Family starts airing its holiday content around the same time.
There isn't any firm number of original holiday movies that will premier on GAC Family, but some details are leaking out around the internet.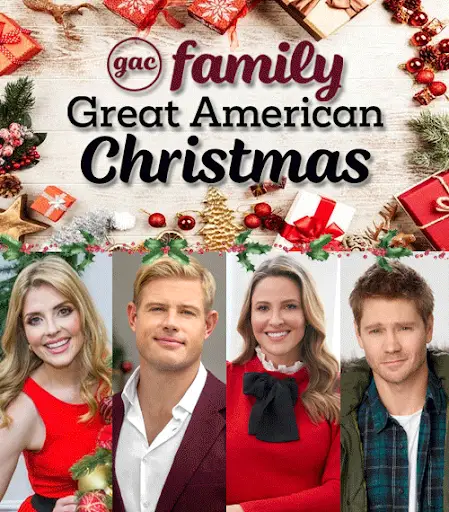 Incidentally, GAC has its own competitive event title to go head to head with Hallmark's Countdown to Christmas. GAC Family is having their Great American Christmas and it's supposed to kick off on October 28.
They've already announced the first Christmas movie for 2022 It's called Catering Christmas starring Merritt Patterson and Daniel Lissing. Both of these actors have already starred in two of last year's Christmas movies. Having them both back for a second season is a good sign for GAC Family (and its audience).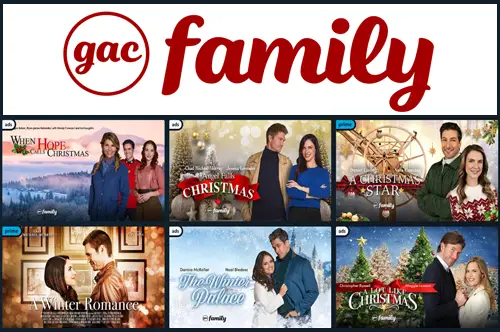 The next Christmas movie is called The Christmas Farm and it stars Cameron Mathison and Jill Wagner. Again, both actors have been building a resume working with GAC, and having them return for another holiday season really can only make spirits bright.
While the details about upcoming holiday movies are trickling out all over the internet, they better start trickling a little faster since it's only a few weeks before we start craving those jingle bells.
The returning stars in this year's movies hint at long-term relationships and cozy, family-friendly content.
Competition or No Competition, We All Win
Having another channel like GAC Family throw their hat into the family-friendly programming arena is good news for every family looking to enjoy fun entertainment.
While people are going to have preferences for one channel's programs over the other, there's nothing wrong with enjoying all family-friendly programming. The more the merrier, right?