Christmas is one of the most magical holidays, if not the most magical one of the year. We all expect extraordinary things to happen, and no one can blame us for that. In this blog, we are talking about how people enjoy their Christmas in Yerevan. Here are also the following points on Yerevan for Christmas.
Deep in our hearts, we all wish Santa Clause to secretly sneak into our houses and leave a gift or two for us
. So get into the Christmas sleigh: you are flying to Christmas magic lands.
Our first stop is Yerevan, the 2800-year-old capital of Armenia. The mission is to emerge into the Christmas mood of the city and have a wonderful holiday feast.
You should know in advance that Christmas in Armenia is on January 6 compared to the Catholic church, which celebrates it on December 25. People here are so delightful and welcoming you will feel like you never left home in the first place. So here are 7 things you must do when visiting Yerevan for Christmas.
1.  See the Christmas tree
First, go see the capital's Christmas tree on Republic Square. This year the tree will be put up sooner than usual. Although no official dates are known, for now,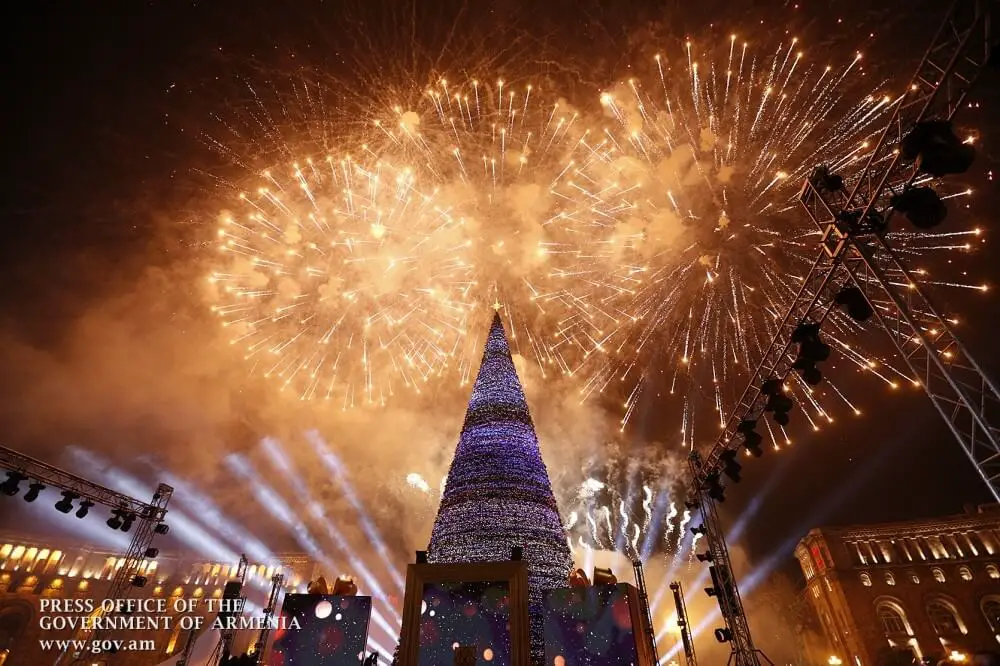 we expect the tree to stand in her glory at the beginning of December. The official ceremony of lighting the Christmas tree is accompanied by a big concert for all the guests of the city.
2.  Candle of the Christmas spirit and traditional dinner
On January 5, Christmas Eve, Armenians go to churches and bring lighted candles home. This is a ritual of bringing home the Christmas spirit and enlightening houses with light and magic.
For Christmas dinner, Armenian families traditionally eat fish cooked in various forms, served with rice cooked with dried fruits.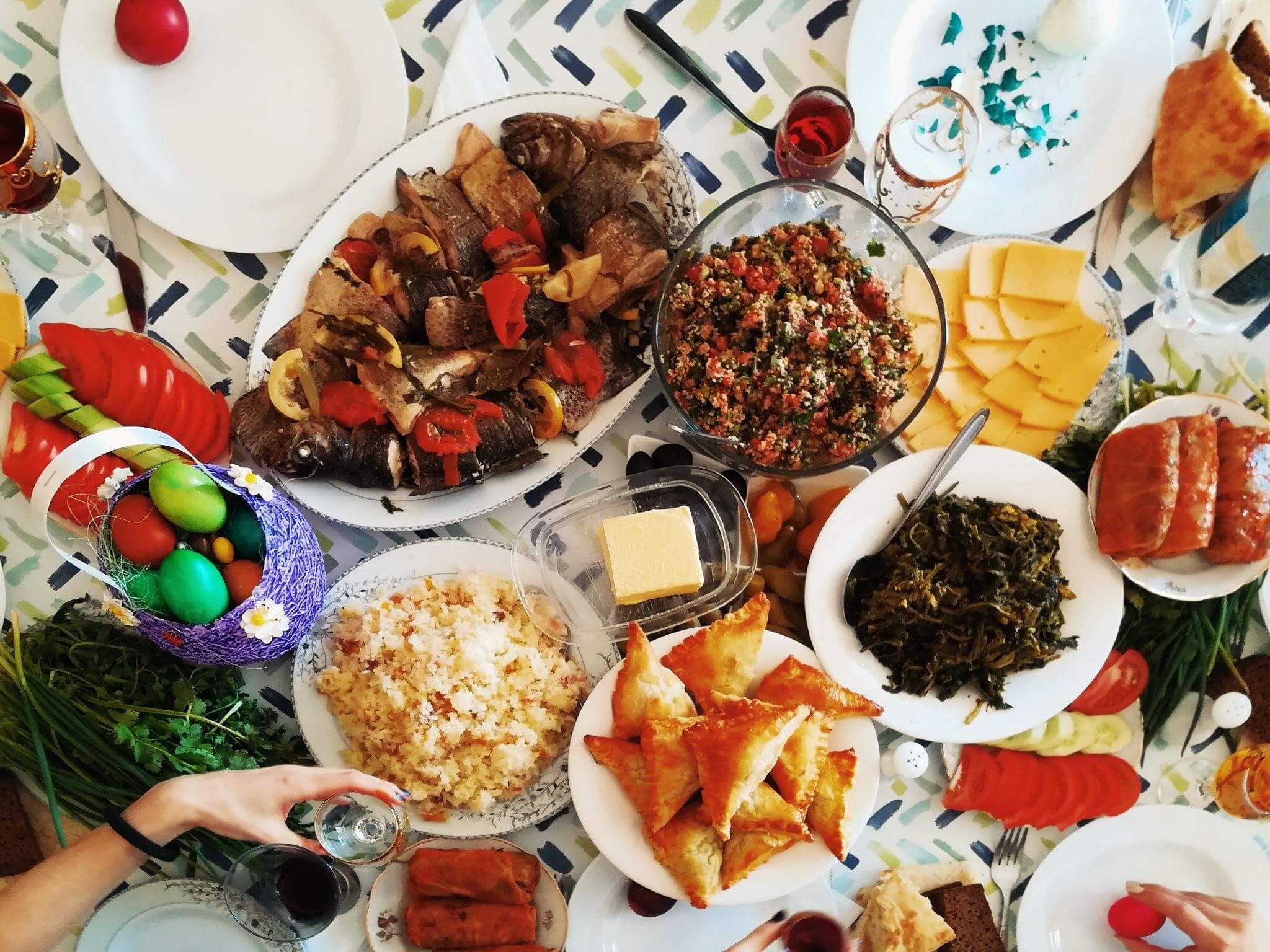 The dinner is accompanied by red wine, greens, cheese, and a traditional dessert called Gata, which is divided into 12 parts that symbolize the 12 months of the year.
3.  Visit the winter park
Do you want to see elves and Santa working on the Christmas presents list? Do you want to ice skate and enjoy festive music with a cup of hot wine or tee? If your answer is yes, then Winter park is a must-go.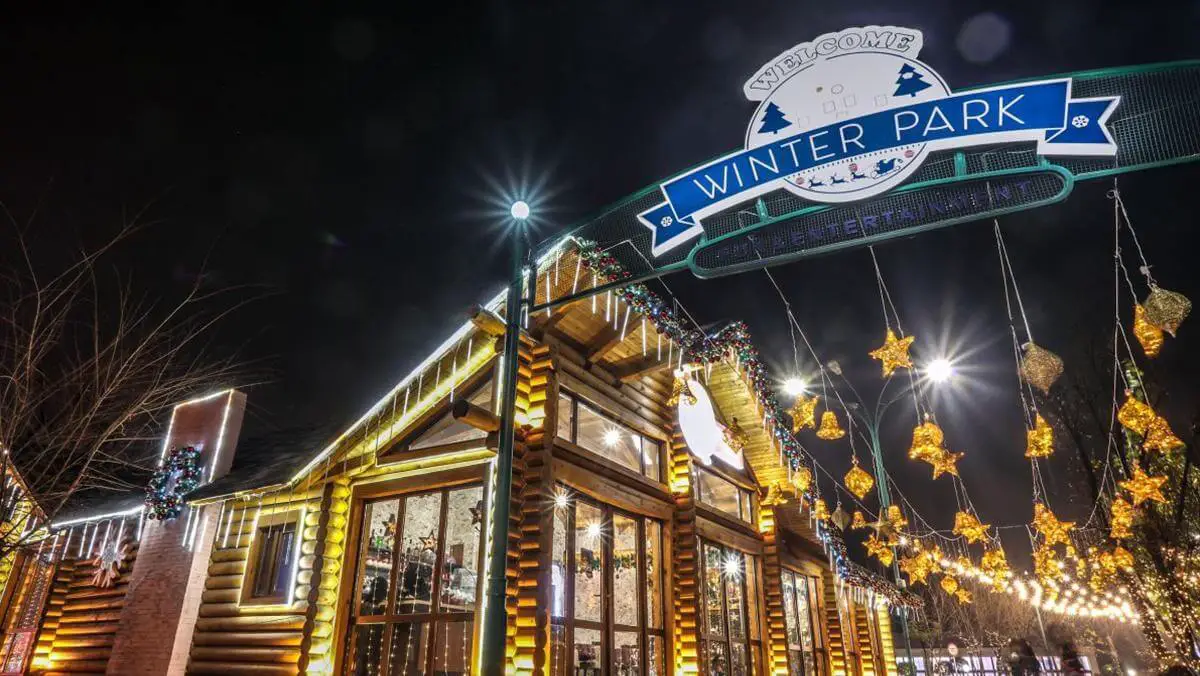 Yeraz Winter Park is very close to the city centre and is one of the favourite spots for locals when it comes to having fun during winter. Surf their website before planning your visit, as you might find cool events and concerts. If you visit with kids, there are dedicated areas for their full entertainment.
4.  Taste the famous baguettes on 12 tables
If you are searching for a small and authentic place, adored by locals with the most delicious food, then you must have lunch at 12 tables. As the name suggests, there are 12 tables in the cafe, which makes it a cosy and warm place to visit.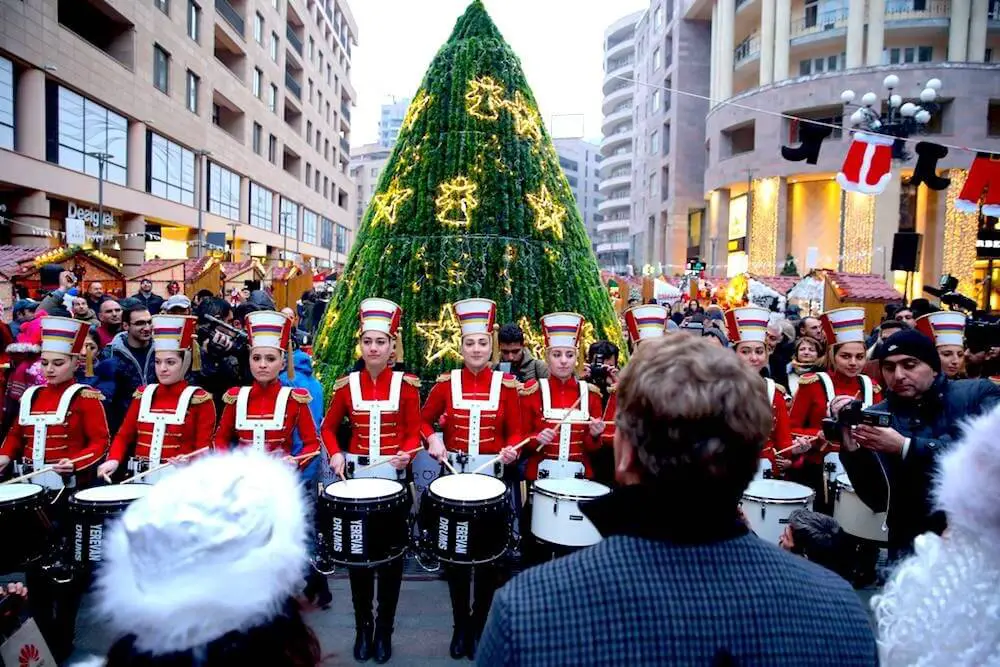 There's also a shop for handmade clothes and accessories inside the cafe so you can also spend some time shopping while you wait for your dinner.
5.  Stroll in the Christmas market
Every year small and cute little houses decorated with lights and Christmas decorations welcome visitors to stroll and shop around.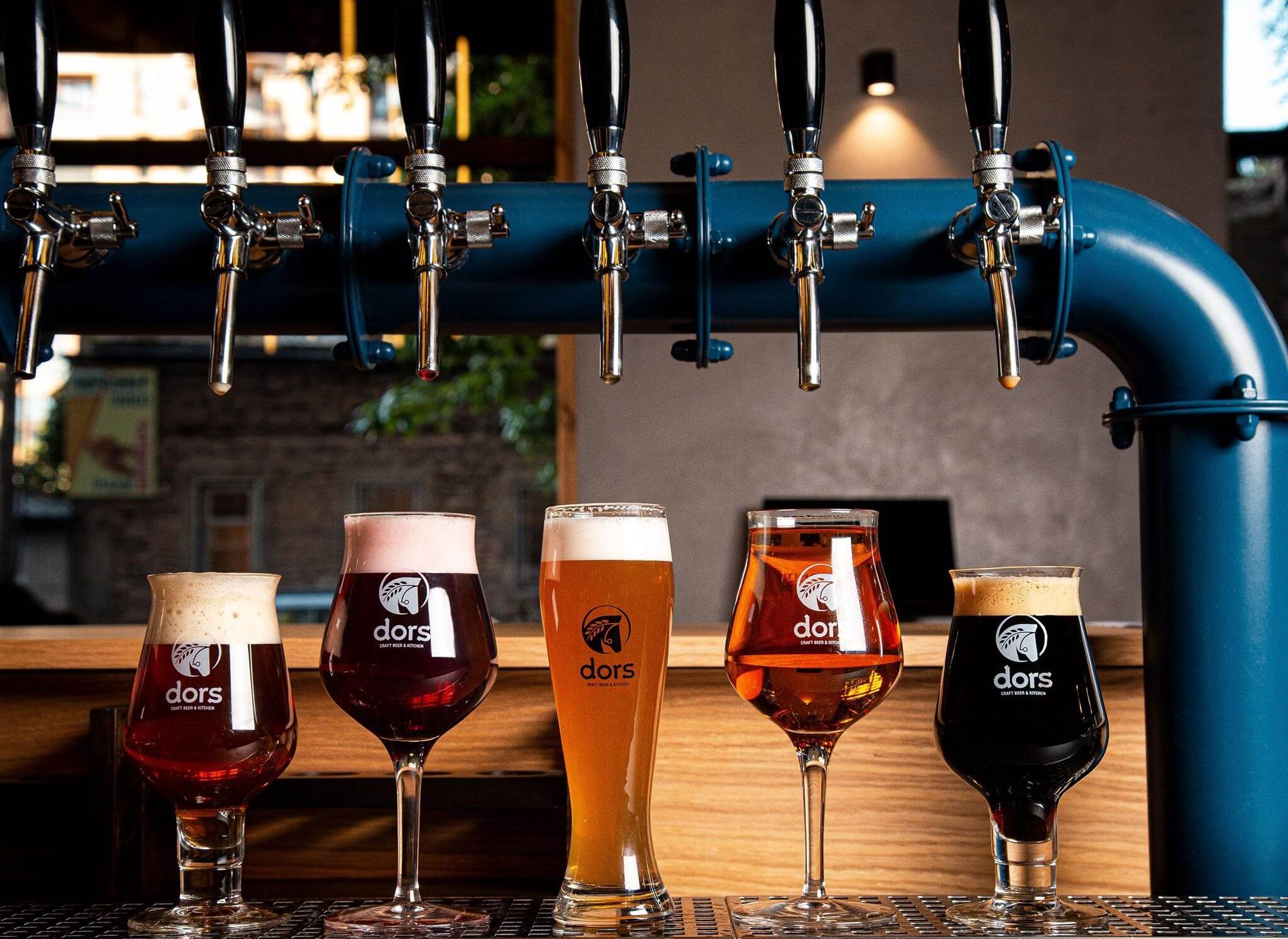 The beautiful chalets offer sweets, hot and cold drinks, silverware, handmade souvenirs, toys and games, and much more. The location of the Christmas market will be published soon.
6.  What about a cup of craft beer?
Beer is always a good idea, huh? Dors is a joyful place with kind and welcoming staff and various types of craft beer and board games. Go there, find Ruzanna and ask her to sing something authentic Armenian and you will be amazed.
This surely will be your highlight of the trip. Just reserve your table beforehand. You will find all the contacts and menu with pictures.
7. On a cold winter morning eat khash and drink vodka
Eating khash in winter is a tradition embraced by almost every Armenian. As khash eating is a community entertainment, families and friends gather in a nice place for an early morning "breakfast".  Khash is a soup made from the trotters of a pig.
For most people, it is the best choice after a hangover accompanied by a shot of vodka. Try it in one of the Yerevan Pandok restaurants in town. There are several ones in the city centre with the nicest staff and the tastiest Armenian dishes.
8.  Coffee, please
Well, after so many delicious dinners and lunches with ice skating and city tours, it is time for the finest grains of coffee to refuel your body. There are several excellent coffee shops in Yerevan. To be fair, I will mention a couple of them. A must-visit is Lumen coffee, which is a specialized cafe and shop. It's near Republic square in a little yard between the buildings.
If you want a real authentic experience, you should visit a place called Voch Luys Voch Mut – No Light No Darkness. It's a non-traditional coffee shop in an actual car garage. And if you are with pets or don't mind them while you drink your cup of joy, visit Ground Zero.
Ground Zero – Well, you have seen quite a bit, to be honest. You've visited beautiful places full of Christmas magic and love. You tasted the most delicious food and fully emerged into the culture. If you have time, I strongly advise travelling outside the city. That will be a whole new adventure.
Finally, Merry Christmas and Happy New Year!