Christmas in Bolivia: How Santa Cruz celebrates
Among other things, Bolivia is known because of the diversity of its people, its culture, and its traditions. At the end of November, the cities strive to create their own decorations, many of which are handmade. In this Blog, we talk about Christmas in Bolivia. How Bolivia people spend their Christmas.
In Santa Cruz, the largest city in the country, some companies become the centre of attention during the Christmas season. Such as CRE, an electricity company that delights the city with the colourful decoration they work so hard each year to make outside the facility.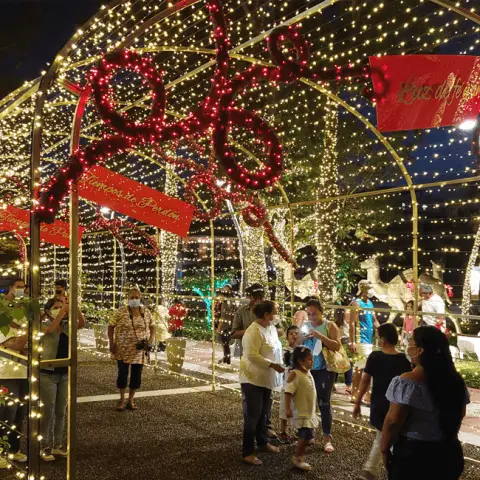 Meanwhile, in the main square, the city hall takes over the meticulous function of hiring the best artists to enchant the plaza with holiday bulbs, garlands, bows, and ribbons, amongst other things. The tree and the deco mentioned before varies from year to year. A big nativity scene is in the centre of the square, where children's choruses gather to sing Christmas carols.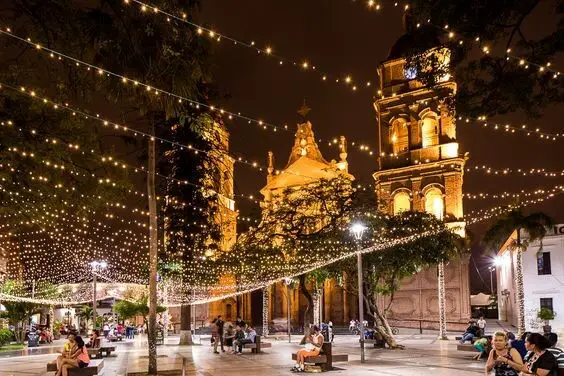 The city begins glowing thanks to Christmas, from humble homes to mansions, from quiet streets to boulevards.
Many malls, such as Ventura, Las Brisas, or Patio Design, offer several Christmas shows. One of them is to meet Santa Claus, the assistants' elves, and the adorable reindeer. Parents and their kids make big lines waiting for Santa to hear their kid's wishes and make the famous Ho ho ho!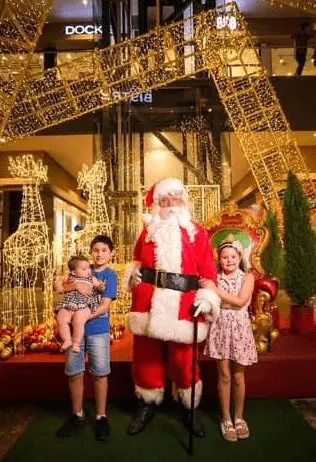 Another usual custom is for some businesses and companies to give their employees baskets. They are usually filled with many edible products such as; cookies, panettones, wine, food cans, chocolates, jams, and so much more.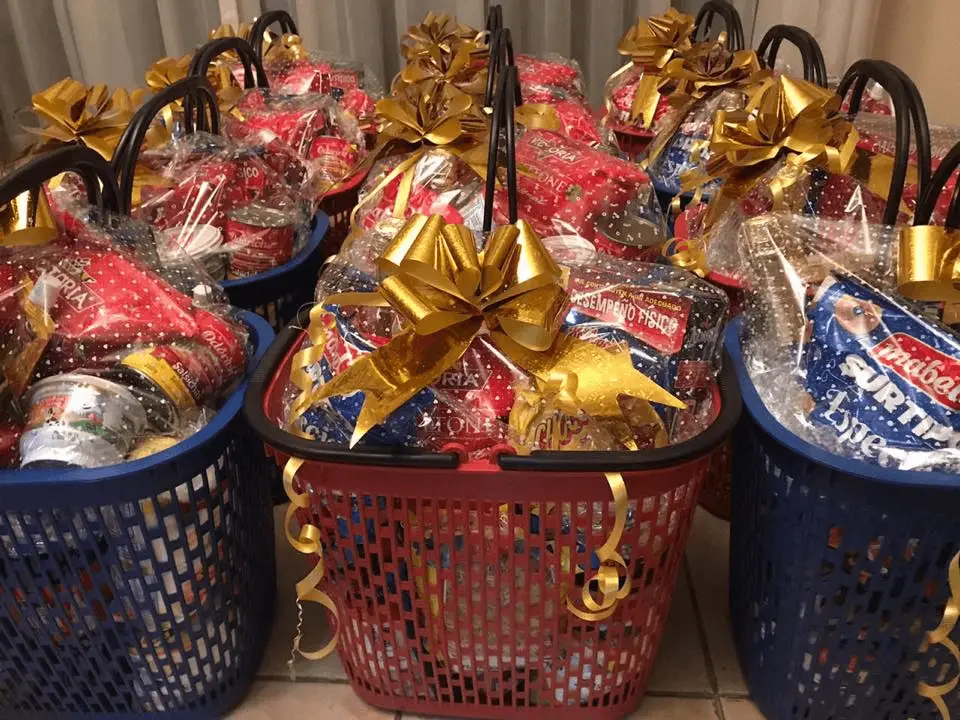 Now, there is a big difference in what to eat on Christmas eve, and Christmas is quite different in each home.
For Christmas eve, one of the most common main dishes for the night is chancho al horno or Pavo Relleno. The first one is basically a roasted suckling pig. And the second one is turkey, also roasted. Both are usually filled with delicious Christmas rice and then put into the oven; one important thing is that the skin must be crispy. The dessert of most people's choice varies from roscas navideñas, chocolate cakes to panettone.
Accompanied by a good glass of wine or sidra, the table is settled.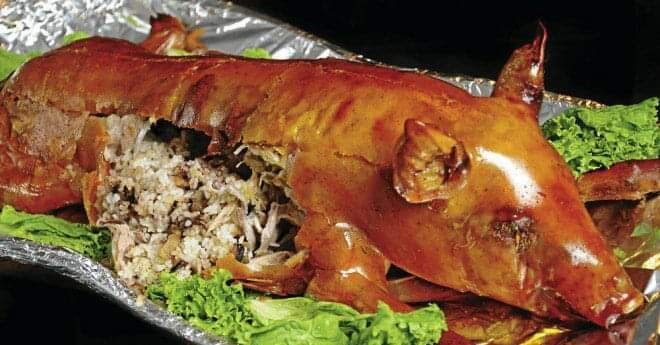 Since people in Bolivia are mostly Catholic, many celebrations occur within a religious context. Churches celebrate a midnight mass in honour of the nativity of baby Jesus. After the mass, all proceed to their houses to celebrate the traditional dinner.
Families dress up elegantly since it is one of the most important dinners of the year. Some decide whether to combine Christmas colours or get their family green or red colour clothing for the family picture. When the dinner is over, family members exchange gifts and open them together.
The next day, on Christmas. It is tradition to gather again with the family and eat the leftovers the night before, celebrating one last day with loved ones.