10 Things To Do To Wait For Christmas.
As children eagerly wait for Christmas, it's no secret that it's their favourite holiday. The anticipation builds with each passing day, and it can be tough to maintain the excitement. However, to avoid any unnecessary drama, why not make the most of this festive season and its cheerful spirit by introducing new activities and opportunities for children to express their creativity? This way, the wait for Christmas becomes a time of joy and exploration for kids, allowing them to make the most of the holiday season.
When opening the Advent Calendar boxes isn't enough to keep youngsters (and parents) entertained until the big day, here are some activities to keep them busy till Christmas:
Write A Letter To Santa Claus.
Should you still need to do so? Please encourage your child to write a beautiful letter in his or her own words rather than placing all the toys in the catalogue. This will show that your youngster is thoughtful.
Go For a Walk
You may get away from it all and blow off some steam by walking through nature with your significant other while you are bundled up. Imagine going on a stroll with your friends and acting like daring explorers as you seek pine cones, gorgeous stones, acorns and their shells, little branches, holly or mistletoe, moss or leaf, and chestnuts.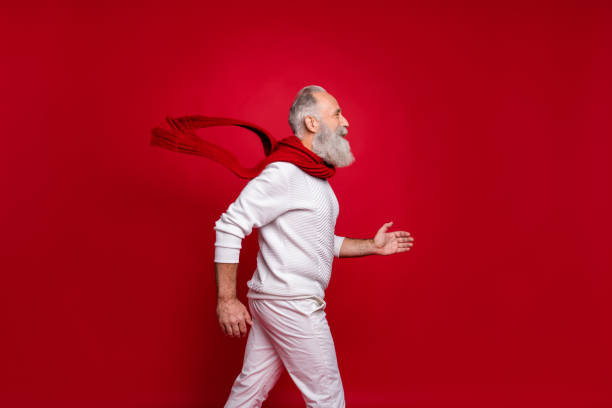 All of these natural relics will be useful in the future for a do-it-yourself project, one example of which will be presented in the following thought. Remember to bring a bag with you to carry all your treasures back home after your journey.
Make Christmas Decorations.
As we have mentioned, the idea that came before this one brings us to this third project! Everything that you bring back from the stroll will be put to use in the making of Christmas decorations, such as wreaths, figurines, ornaments, and garlands, among other things.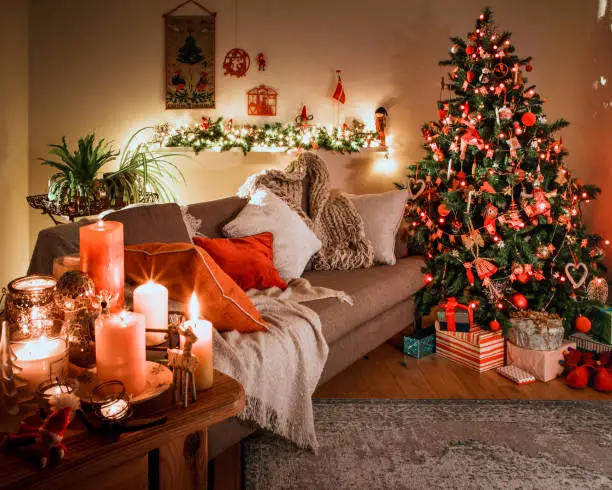 Make Christmas Cookies.
With special Christmas cookie cutters, you can make shortbread cookies in the shape of stars or trees and fill them with chocolate, cinnamon, milk cream, jam, or any other filling you choose. Even if the cookie cutters have been cleaned, you should take care to avoid using them for the polymer again, even if you have used them previously.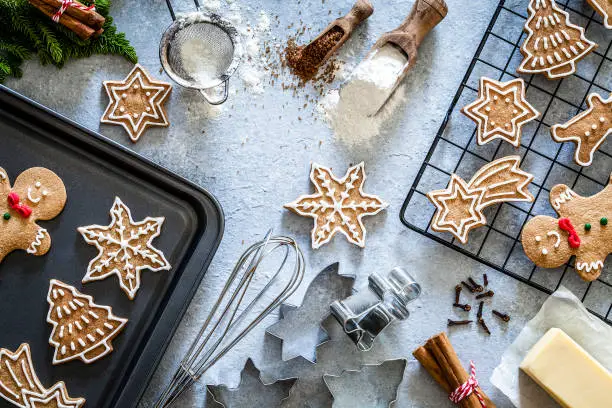 You may give them a unique touch by decorating them with icing sugar, marbles of different colours, edible glitter, or even sugar stars.And if, in addition to that, you want to make some treats for Santa Claus and his reindeer, your activity is going to be a smashing success.
Make Small Plate-Shaped Gifts For Guests.
Youngsters can do many other things, such as drawing images, manufacturing simple objects, or making beaded bracelets from beads.
Wrap their presents in a lovely bow and present them in a pretty gift box to make them feel even more proud.
Create Greeting Cards.
Let them express themselves freely as they send you holiday and new year's greetings. Merry Christmas and Happy New Year! They can use our simple suggestions for greeting cards as a guide.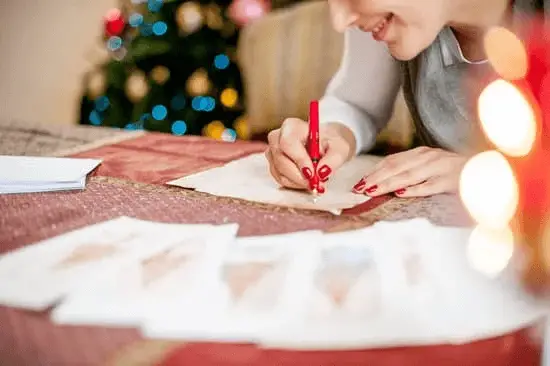 Teach them how to produce their own paper to stretch the exercise out over several days. They will have a greater sense of pride in it.
Santa Fact For You: Santa has an official pilot's license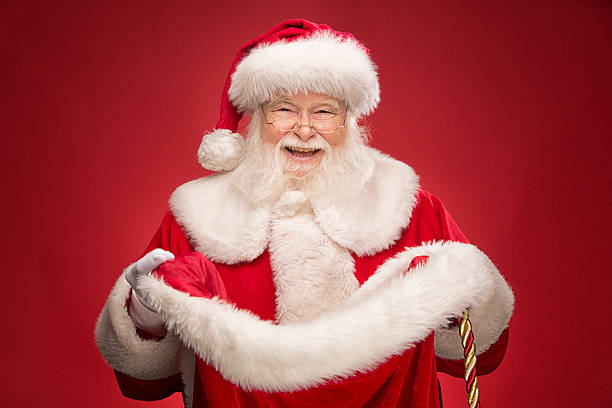 Santa has an official pilot's license! In 1927, the US government officially issued Santa with a pilot's license!
Create A Snowman.
Constructing a snowman is a fun activity for people who are fortunate enough to live in areas that experience long, cold winters. Include a knit cap and scarf in your ensemble.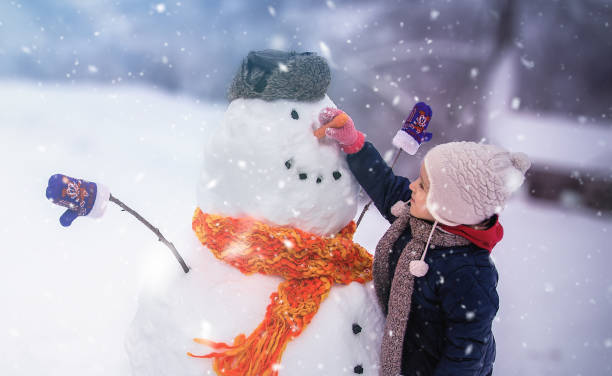 Help the other people create a snowman out of cotton, cardboard, toilet paper rolls, boxes, a sock, and ice cream sticks, even without snow. Your imagination should be free to run wild. In addition to this, you need not worry about them melting if you keep them in storage from one year to the next because you can be certain that this won't happen.
Prepare A Hot Chocolate.
They can watch a Christmas cartoon as you prepare them a cup of hot cocoa with marshmallows to enjoy while they are wrapped up in the blanket. Accompany them as you do so by either reading a book or knitting a wool blanket or a little jumper.
Do A Creative Hobby.
You should teach those individuals who are more artistically inclined a new craft. Imagine putting everything together in a kit so that you have it all at once.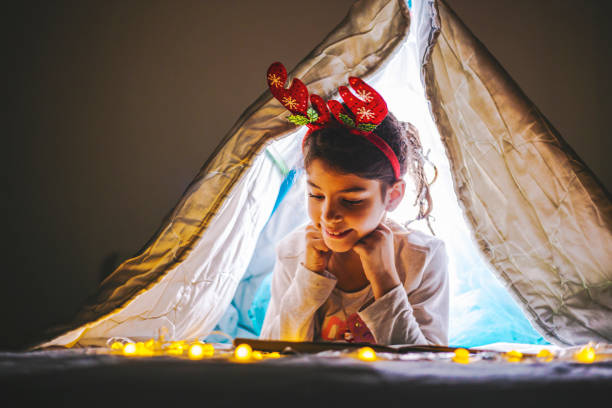 And there is something for all tastes and levels:
A modeling kit with all the necessary materials to make a Fimo animal.
A kit of bracelets with threads and diagrams to make beautiful friendship jewels to give at Christmas or to give to friends at the start of the new school year.
A Hama ironing bead kit with everything you need to make a rabbit, fox, pig, panda, cat, or raccoon head.
A plasticine kit with all the accessories to make the little Céleste unicorn.
An excellent scratch kit to help you improve your artistic ability. To expose the multicolored design beneath the black layer of the card, simply scratch off the black layer. And, instead of throwing away the cards, why not use them as greeting cards? Just writing a common message on the back of the card will do the trick.
Sort Toys
Since Santa Claus will send more toys, now could be a good time to clean out the old ones or replace the damaged ones. This is because Santa Claus is going to provide additional toys. And without a doubt, it is necessary to make some room for the new ones that will be coming in.
Because of him, children who cannot spend Christmas with their families will benefit from the donation of toys that can still be played with.
Conclusion:
Waiting for Christmas is a special time of year. It's not just about the presents, but about spending quality time with family and friends, celebrating traditions old and new, and enjoying all the wonderful things that make this season so magical. So take some time to slow down and appreciate the moments leading up to Christmas day as much as you can because it will be gone before you know it!