5 Ways To Make Your Next Christmas Your Best One Yet
One of the most beautiful seasons of the year is unquestionably Christmas with its excitements, gifts, sights, smells, and magical atmosphere. With sleigh bells and Christmas music everywhere, the world seems to be shutting down for the holidays.
However, you may be feeling overwhelmed and unsure of how to celebrate your next Christmas, don't worry about it. We've put together a list of five ways to make this year's holiday season the best yet.
Let's get started.
Here are the top 5 ways to make Your Next Christmas the Best.
It's Yuletide, and that's certainly an excuse to drink some wine and dine on some fine cuisine; even if you feel unmotivated, the Cultural hegemony necessitates that you participate, although you may be feeling a little overwhelmed by the hectic nature of the holidays.
Because, after a while, the participation & long to-do lists can become so overwhelming that you want to shut the world out and skip Christmas altogether. Understandable. Christmas can be a lonely and stressful time, so spreading holiday cheer may be a pipe dream for some people.
Below are the five ways to make your next Christmas the best one yet, and most importantly, how we can help ourselves nourish a Christmas spirit
1- Host an ice-skating social.
Make plans for a night of winter fun with your friends. Party on the ice with some hot buttered rum, vanilla ice cream balls, and your favourite Christmas cookies for an icy treat.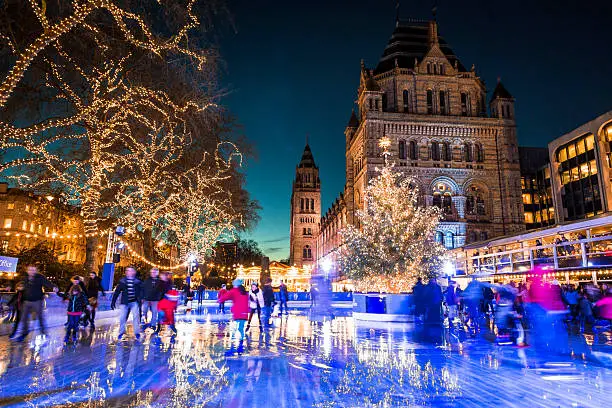 Consider putting on an ice show or skating demonstration from a distance! Display basic skills and exciting manoeuvres like spirals and Bauers and a variety of other fun tricks. Include demonstrations of hockey and speed skating as well, if possible.
2- Take a scavenger hunt in the winter.
To celebrate the holiday season, kids can enjoy a scavenger hunt. Involve children in an outdoor winter scavenger hunt by asking them to look for animals and plants that they are likely to encounter. As an additional option, you can start a collection of items that you can later reuse.
Many of these activities can be done at home with things you already own and are simple, inexpensive, and can be done indoors or outdoors (so they can be done in any weather). The setup is flexible enough that you can work around it, taking as much time as necessary to make it work.
3- Drive Around & Look At Christmas Lights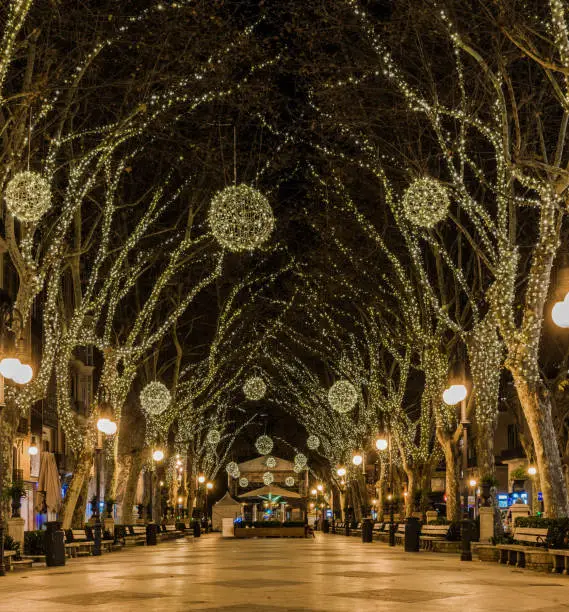 Make a list of the homes you'd like to visit on our "Christmas lights" tours with your friends and siblings. Make a nighttime drive through the neighbourhood to check out the Christmas lights into a tradition.
There's just something magical about Christmas lights when it comes to them! Christmas music should be playing, and a thermos or travel of hot cocoa and some sugary treats should be in your possession.
4- Play Secret Santa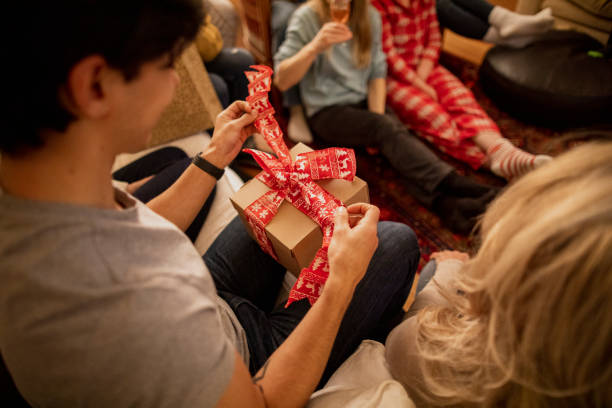 Secret Santa is a great way to spread the cost of gift-giving among a large family or group of friends. If you're looking for cheap Christmas gifts or DIY gifts tailored to the person whose name you picked, most games have a spending limit.
Pom poms are a fun way to spruce up plain white paper!
5- Make a Christmas centrepiece of your own.
Gift exchanges among large families or groups of friends can be inexpensive and fun, thanks to the advent of the "Secret Santa" tradition.
Decorate the plain white paper with brightly coloured pom-poms made of yarn! If you're looking for cheap Christmas gifts or DIY gifts tailored to the person whose name you picked, most games have a spending limit.
Conclusion
For months, you may have been counting the days until you could enjoy all of your favourite Christmas and winter activities: Putting up your favourite wreath, Shopping for fun gifts, Doing loads of seasonal craft projects, and generally getting into the Christmas spirit in every way possible
Please don't waste it now that your favourite season has finally arrived! Every day of December can be transformed into a winter wonderland thanks to these family-friendly Christmas activities that will make this year's holiday season the best. Here are five ideas to help you make the most of the upcoming holiday season.