Top 4 Best Ideas: How to Throw A Christmas Party For Kids?
Maybe you are a teacher, or perhaps you're a parent who is throwing a holiday get-together and need it to be kid-friendly. Either way, you definitely aren't going to entertain a group of children with your off-key Christmas karaoke. There are 4 best Ideas for Christmas Party For Kids
I tried asking my five-year-old what she would do at a Christmas party and her answer was less than ideal: "I have no idea." Since I was in the same creative space as she was, we put our heads together for some collaboration.
Cookies On Christmas Party For Kids
Who doesn't love Christmas cookies and who doesn't love decorations? I, for one, am very grateful for ready-to-bake kits that allow me three fewer things to worry about: making the cookies, having them taste delicious, and remembering to get all the ingredients.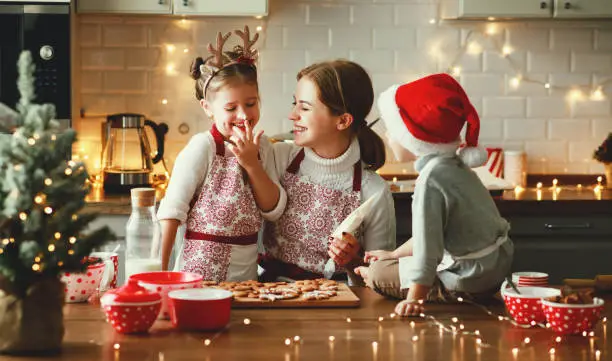 But maybe you are more endowed in the culinary arts than I am and will create an experience that will leave your child the talk of the playground. You can also make a decorating contest with a fun little prize for the winner!
Decoration On Christmas Party For Kids
Two words: Ugly. Sweaters. Kids love making things crazy: their clothes, their rooms, your lives, their hair, just about anything. Ugly sweaters are a fun theme for any age but if you tell kids there is a crazy sweater theme, their minds will have a great channel for all their creativity.
To make it a contest, you can have a prize for the most colorful, another for the craziest, and another for the most festive. Kids love craziness and competition and since holiday breaks don't often get recess, this is a great way for them to keep using their creativity outside of school.
Movies On Christmas Party For Kids
Holiday movies are great, but if your kids are anything like mine they only stay entertained by them for so long unless it's short and/or a cartoon. If you need your kids to be occupied and contained, having your kids pick the movies always helps.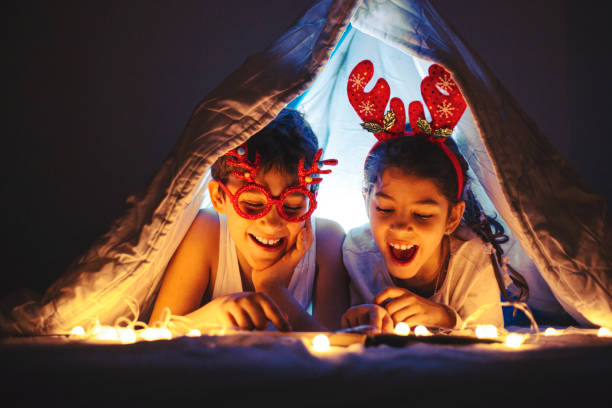 One way to encourage kids to cooperatively stay contained is to engage their hands. Put on a holiday movie and let them make popcorn string tinsel can help keep their minds from wandering or remembering that they were desperate to go home five minutes ago.
Games On Christmas Party For Kids
A snowman bean bag toss doesn't have to be hard to make and provides physical activity as well as mental stimulation. Of course, there's the ever classic
pin-the-nose-on-Rudolph game as well! The internet is also home to so many printable activities that it's almost impossible to forget about holiday puzzles and matching games. This is also an excellent option for quiet activities during a holiday movie as well.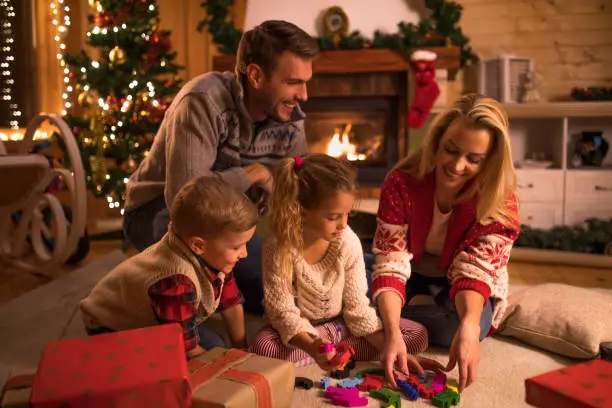 Another idea is to start the party off with Christmas cookie or snack making and then watch some classic holiday films as they enjoy the fruits of their labor. Kids love to be involved and they love seeing other people enjoy the things they help create.
You can make individual kits for them to put together on their own to enjoy it for themselves or make it an instant DIY gift exchange! This would be especially nice in a classroom setting to avoid making kids feel left out for not being able to participate in classroom gift exchanges.
Holiday parties are one of the things almost everyone looks forward to during the season. It's our chance to be with friends or family, or even just to break up the day before your holiday off, especially for children when they've reached the week before Christmas break and have all their
pent-up holiday excitement to release. I hope if you ask your child what they'd like to do, they give you more helpful answers!